From Refugees, to Entrepreneurs, to Innovators!
A journey of One, for All.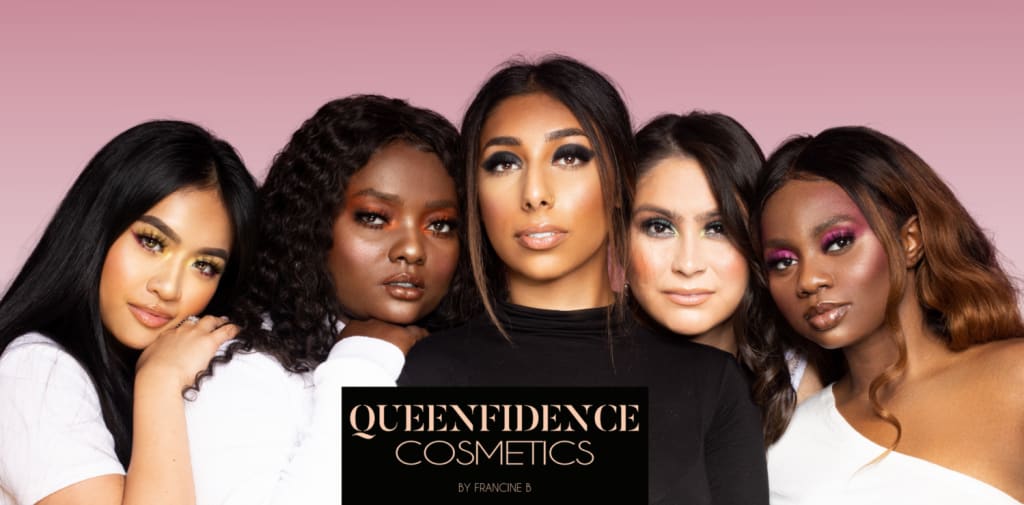 Like so many others, I immigrated to Canada looking for a better life, a safer life; we all come with dreams, hopes and an idea of what we want our lives to be. Some of us achieve those dreams, and a few of us become innovators who inspire and pave the way for future generations.
I live in Winnipeg, Manitoba (Don't ask me why), and if you live here, you have heard of the Bahatis, or at least one of them.
The Bahatis are a family from the Democratic Republic Of Congo, they were forced to flee their home country due a civil war and fled to Uganda as Refugees. Their time there was no fairy tale, they were outsiders, were discriminated against and treated horribly for being refugees. But this did not stop them to dare dream about the future and from becoming who they are today. They spent 10 years in Uganda and were finally able to immigrate to Canada in 2012. It feels like the moment they hit the Canadian Ground, they hit it running because 9 years later, this family of 8, as far as I know, is accomplishing incredible things!
I first heard of the Bahatis in the music world. The 6 sisters formed a music group and performed around Winnipeg, singing about their hardships and struggles back home, shining a light on different social issues such as violence against women. Not so later on, the Bahatis sisters started to each follow their individual dreams, and still supporting each other as a family.
I have met a couple of Bahatis, including Francine. I haven't had the chance to converse with her much, but her accomplishments are a reflection of her hard work paying off. She is the owner and founder of Queenfidence Cosmetics By Francine B, a vegan friendly, cruelty free makeup brand "developed for makeup lovers as makeup is beyond gender-specifications", I particularly enjoyed that statement. Francine had always loved makeup. On her company's website, she mentions that while she was still in Uganda with her family, her mother could not afford to buy any makeup so her sisters and she would use palm oil, a cooking oil with a deep orange hue, as lipstick, and chalk as powder; she says that back then she would use makeup to hide her feelings and emotions of inadequacy.
As soon as she arrived in Canada, she started working and saving money, experimenting and learning, researching and developing, all that leading to her starting her company from the ground up after a few years. She created a beauty brand that is bold, affordable without sacrificing quality, that illuminates confidence, and focuses on highlighting beauty, positivity and self-love. As of February 2021, Queenfidence Cosmetics By Francine B is available online at Walmart.
Another passion of Francine's is inspiring and motivating others to follow their dreams. After being at the head of an all-inclusive black-owned beauty brand for three years, she wanted to empower, and support other people of colour by co-founding Black Owned Business Manitoba in 2020, a business directory that highlights, promotes, and celebrates black owned businesses, professionals, and creatives in Manitoba. The goal of this entity is the economic growth of the black community in Manitoba by encouraging entrepreneurship and providing a space where the community can showcase their work, services and support each other.
As a wannabe entrepreneur myself and relating to her journey on some levels, watching Francine grow is absolutely inspiring and motivating. I have been scared to get started and seem to always find an excuse, but then, when I was doing research for this challenge, I found a Winnipeg Chamber Of Commerce Article that spoke about the January Leadership Winnipeg zoom call, during which Francine said -
"When you're doing something, your Why has to be bigger than yourself."
Read that again and let that sink in for a minute.
Another co-founder of Black Owned Business Manitoba is actually another Bahati, Odette Bahati Bueckert. Odette is an entrepreneur as well, owner and founder of Timely Staging & Design, a company that provides luxury home staging and design services in Winnipeg and surrounding areas; they help home sellers achieve maximum value and show home buyers the potential of their future home. Odette started the company in 2014, only 2 years after arriving in Canada with her family, she owns all of her inventory, has a talented team working with her and is at the head of a very successful company that hasn't even reached its full potential yet. I am very much looking forward to seeing what this creative dynamo will accomplish in the future.
These two women are innovators who aim to do better not only for themselves, but also for their family and an entire community, they are paving a path and building a support system for people of color who will follow in their footsteps. Their influence has reached many already as we have seen an increase in black owned businesses in Winnipeg for the past 5 years in various industries including apparel, hair & beauty, and food! That is their Why!
And so, I would like to encourage and challenge you to find your why, to follow your dreams and to become what you have always wanted to be and beyond. No matter where you're from and where you are right now, you can accomplish great things through hard work and perseverance, remember to keep your why in mind and to keep moving forward, always.