Celebrate Turn Beauty Inside Out Day
You are Beautiful Inside and Out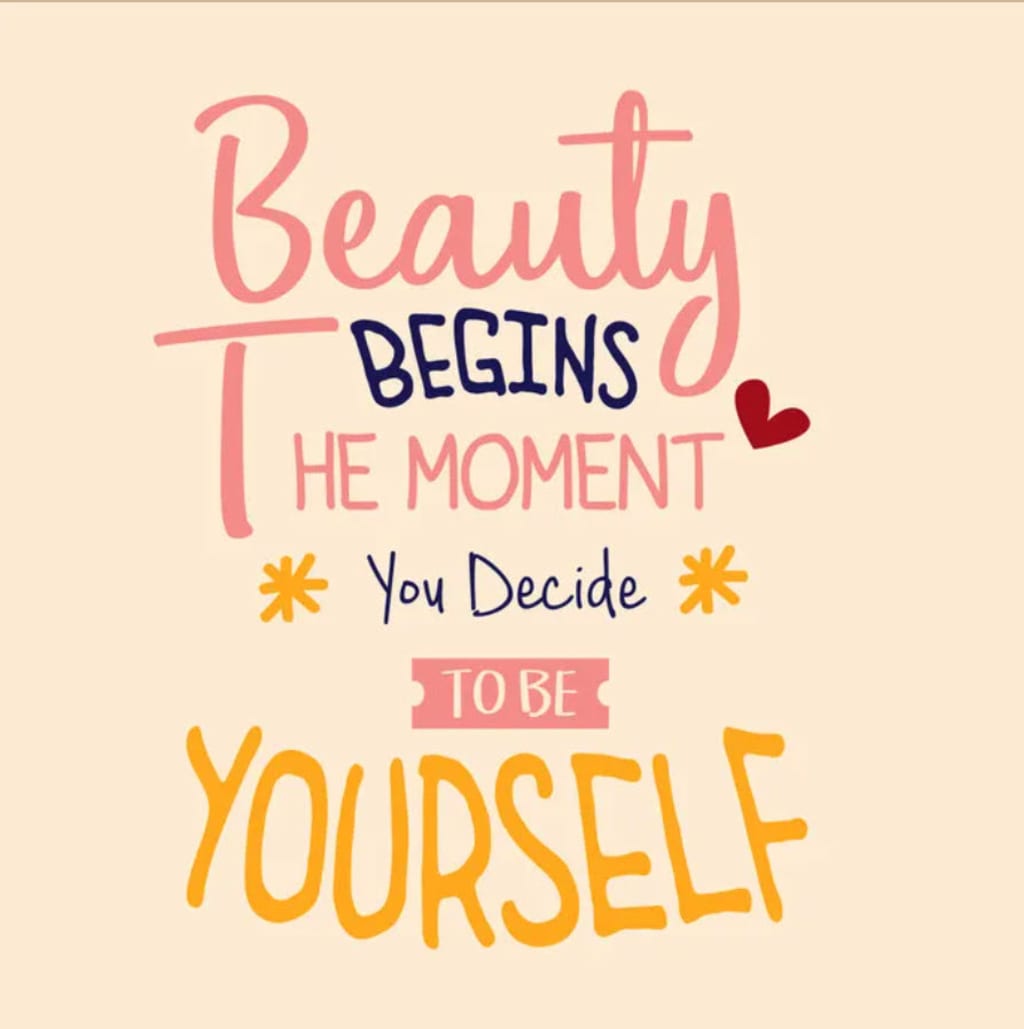 Celebrate Turn Beauty Inside Out Day! So, if you are not familiar with this day; it was started back in 2000 by several girls ages 8 to 16.
Celebrate Turn Beauty Inside Out Day
When this day started, New Moon Magazine wanted gals everywhere to not focus on the media's definition of beauty. At the same time; they wanted girls to have a positive self-image. So, this day is celebrated on the 3rd Wednesday every May.
Because social media plays a big part in the lives of young adults; the importance of today is to have confidence in yourself.
For instance, how many young girls want to look prettier or be thinner? Unfortunately, magazines, TV shows, and social media have created a nightmare.
Due to the lack of parental influence; many kids are paying more attention to the media. And, this is sad.
Be Healthy
In the first place, it is important that everyone has a healthy image of themselves.
For instance, it is essential to take care of our skin. Check out my How to Have Amazing Skin with my Recommendations post for tips on improving your skin.
Though it is important to take care of our skin; it is also essential to eat healthy and exercise.
Since there are many activities to participate in both at school, after school, and after work; make sure you take care of yourself.
However, if you are an adult; you can still begin exercising.
Start simple!
Walk!
Join a gym or participate in a fitness related activity.
Are you aware that your skin is made up of 64% water? Well, if you didn't know this; now is the time to make sure you are drinking enough water throughout the day. In my opinion, I recommend drinking at least 10 – 12 glasses of 8-ounce water a day.
Moreover, if you have put on weight; begin eating healthy,. For some tips; visit my Best Healthy Weight Loss Diets post.
Live Your Best Life
More importantly; all girls are beautiful.
When it comes to ourselves, each person has a different body type, skin color, and style. In the same fashion, beauty comes in all sizes and shapes – one size doesn't fit all.
Moreover, as we get older we continue to grow in both our voice and confidence. Meanwhile, it is important to express yourself both inward and outward.
Hence, it is essential that each person understands from the time they are little to as you grow older; your appearance doesn't define you. Whereas confidence and intelligence is more important. Check out my Are you Ready to Feel Better About Yourself – Self Improvement Month post for some tips on having it all.
Live your best life!
Celebrate Turn Beauty Inside Out Day Starts Now
Of course, there are certain products that can help enhance our appearance. When it comes to products that make and look you feel your best; you may want to start by using a few basic skin care products.
Tree of Life Complete Regimen
From Tree of Life; this set is ideal for anyone who is looking for some good skin care products without all the frou-frou. So, this company is committed to providing skin care products for all ages. As you age, their products become part of your beauty routine for day and nighttime.
Included in this set are the following products:
Cleanser
Eye Gel
Face Cream
Serum
Toner
Moreover, all of these products are made with all natural organic ingredients.
Celebrate Turn Beauty Inside Out Day
Brightening Skin Care Set
From Milk; this skin care set includes:
Vegan Milk Cleanser
Sunshine Oil
Mini Watermelon Brightening Serum
Kush Lip Glaze
Celebrate Turn Beauty Inside Out Day
Antioxidant Rich Juicy Discovery Set
From Juicy Beauty; this skin care set includes authentically organic products to leave your skin healthy and looking youthful. Included in this set are:
Cleansing Cream
Green Apple Peel
Pore Bamboo Mask
Stem Cellular Exfoliating Peel Spray, Booster Serum and Moisturizer
In addition, all of the products come in a recycled green linen cotton lined makeup bag.
Celebrate Turn Beauty Inside Out Day
Around the World 7-Day Set
When you are using this set; you may be inspired to plan your next trip. Check out my 2022 is the Year to Travel the World post and pack your bags.
So, if you have never used Makeup Eraser products; this sustainable makeup remover washes your face removing any type of makeup, even mascara.
Around the World 7-Day Set
Celebrate Turn Beauty Inside Out Day!
And, make a difference for all girls and women.
As always, I welcome your comments on how you will celebrate Turn Beauty Inside Out Day?
cruelty free
About the author
Hi - I'm Lynne Black, Founder of Fashionista Bombshell Whims!
I'm a Freelance Writer/Blogger and Published Author.
My stories and posts offer a peek into my life.
Of course, my goal is to inspire you through my books and articles.
Reader insights
Outstanding
Excellent work. Looking forward to reading more!
Top insight
Heartfelt and relatable

The story invoked strong personal emotions
Add your insights