Buttah Skincare Review
Review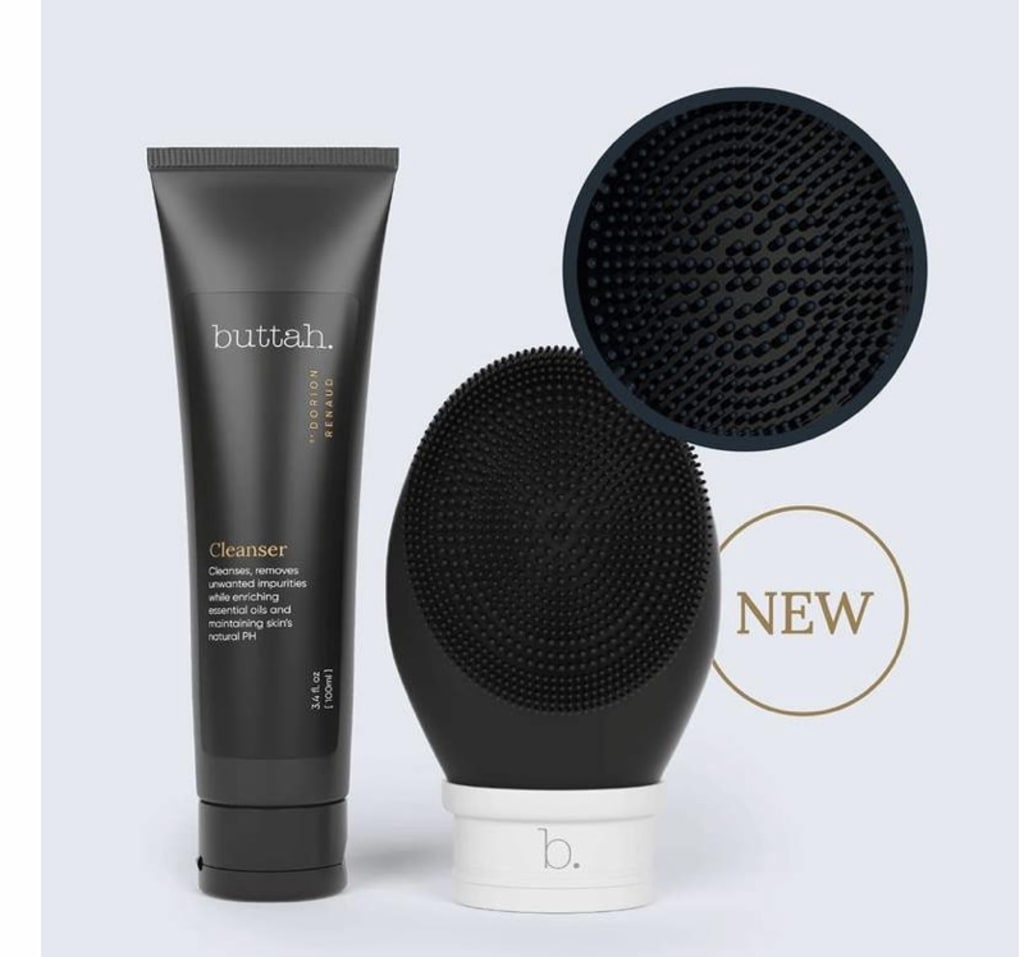 Recently, I found the perfect skincare product. For years, I dealt with searching for a product that would help me with alleviating my issues with both dry and sensitive skin. So, if you have struggled like I did with this problem, then I would strongly urge you to try this product.
Buttah skincare is by far the best thing that I have used on my face. Because of this product, I decided to stop using my other face products that I purchased. I noticed an instant change with my skin when I started using Buttah. All of my dark spots began to disappear which left me in amazement.
Not only do I struggle with having dry and sensitive skin, but I also suffer from eczema. Anyone who suffers from eczema knows how difficult it can be to find a good product for your face or skin in general. That is why it is so important to stay away from scented products. Buttah's cleanser is unscented, which is perfect. This cleanser melts into your skin and makes your face look radiant.
Now, if you are going to purchase this product, I highly recommend purchasing the Buttah Vibe and Cleanse Kit. In my opinion these two products combined together create a softness to your face that is like no other. I know you are probably wondering how much the Buttah products cost. Well, I have you covered because these two products are not as expensive as you may think. In comparison to other high-end products that I have tried which were priced $100 and up, these two products from Buttah come up to only $49.99.
Buttah did an amazing job with combining a facial brush and cleanser together. Personally, I do not even like facial brushes because in the past they triggered an allergic reaction on my face. However, Buttah's brush is completely different because, not once have I experienced an outbreak on my face. This brush gently exfoliates and gets rid of your dead skin cells which creates a glow to your face.
In addition to Buttah's facial brush and cleanser, they also have a variety of other products. This includes their customizable skin kit, coco shea cream, charcoal detox mask, vitamin c serum, facial shea butter, and whipped body butter. At this time, I am unable to provide input on the above mentioned products because I have not tried them as of yet. However, I am looking forward to providing future reviews, once I have used the other products.
I hope you try the Buttah facial cleanser and brush because I feel you will be presently surprised. I also need to express that I was not paid to provide a review on Buttah. I just like to share information that will assist others in various areas of their life. As I stated before, having eczema has been an issue for me. I have developed discoloration on my face because of this condition, which has left me extremely embarrassed and frustrated at times. Therefore, finding these products from Buttah has prevented me from turning to covering up my problem with makeup. I know I am not the only one who has struggled with this, so my hope in writing this review is to help someone with my condition.
In life, you have to go through trial and error when it comes to finding the best skin product that suits your needs. I hope this product does you justice, like it did for me. I made a great decision in choosing Buttah, now it is time for you to decide if Buttah is right for you.