Boar Bristle Brushes for Healthier Hair
Thinking of completely changing your hair brush? Consider getting your hands on boar bristle brushes for softer and healthier hair!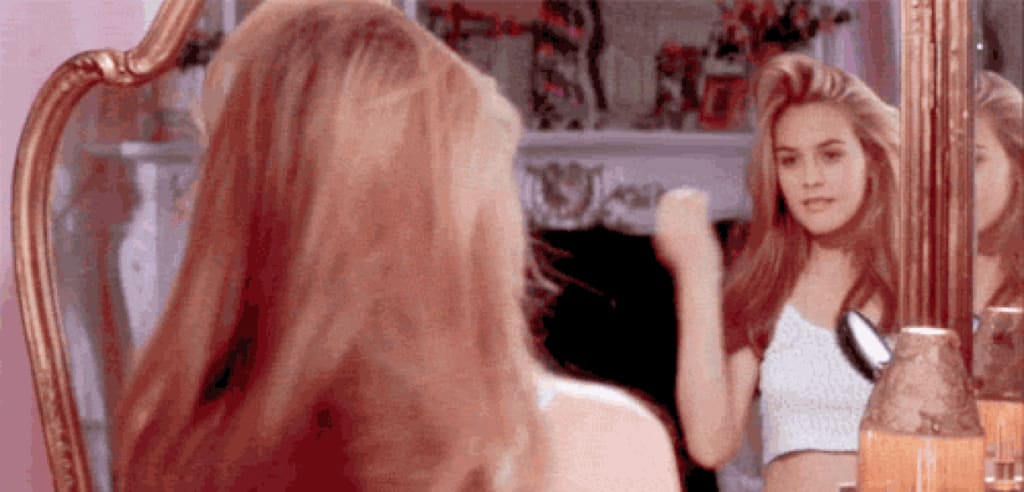 There are so many hair brushes out there that have plastic, metal, or any other type of material bristles that aren't the best for your hair. If you believed that hair brushes don't take a toll on your hair... they do. It's not just the way you're brushing it, but what the bristles can do to your hair. From how rough they are to too light, bristles on a hair brush are very important to pay attention to when buying any. But if you're looking for a brush with bristles that benefits your hair, then boar bristle brushes are your best bet.
When you brush your hair with a boar bristle brush, you're naturally conditioning your hair. While it does benefit styling, as well, it's originally designed to improve your hair's texture and shine. Since there are products out there like hair serums and conditioners that are known to increase great texture and shine in hair, boar bristle brushes enhance it even more! Plus, they leave your hair feeling silky smooth after every use. If you want the best of the best, check out these amazing boar bristle brushes to get your hands on.
Probably one of the best-looking brushes I've ever seen, the Divine Care and Style by Olivia Garden is not only constructed in an appealing way, but it performs amazingly. This brush features a revolutionary ergonomic design with superior styling results that will always make your hair look stunning. The structure of the design also reduces stress on the wrist when brushing.
But what really makes your hair silky smooth and can basically touch up your bedhead is the 100 percent natural boar bristles. Brushing your hair with this one brush can truly style your hair, even in its natural state. This is also a great brush for damaged hair every blonde needs.
Leonor Greyl's boar bristle brush is also one of the best boar bristle brushes you'll ever use. In a beautiful, snowy white coating, this brush can easily untangle your hair from the worst knots. And even after detangling, the brush will leave your hair feeling amazing. It's also very gentle on the hair and scalp if you worry about it tugging too much.
However, this boar bristle brush literally glides right through wet hair, too, and we all know how stubborn wet hair is right after the shower. Made out of natural boar bristles, all of the superior materials that constructed this brush will keep your hair constantly feeling conditioned.
If you're looking for an all-natural brush, Brush Strokes' boar bristle brush is right up your alley. Among the greatest boar bristle brushes you can get right now, this brush is made out of all-natural wood and 100 percent boar bristles. Sounds like a wonderful brush, right? If you think the materials are great, wait until you see what it can do for your hair.
This brush stimulates the scalp and even distributes the hair's natural oils. The wooden ends on the brush also help with sealing split ends, add body, hydrates, and condition the hair. And all of this is happening while minimizing breakage in the hair, which makes using this brush a great way to stop hair breakage.
What about a round brush for blowdrying? Yes! There are also boar bristle brushes that are round and created to make your hair feel soft and smooth after every blowout. In the most shiny and glistening polished wood handle we've ever seen, you can tell that this round brush will perform perfectly for your hair.
Aside from the handle's utter shininess, it's specifically designed for the most comfort when styling your hair. The brush offers deeper lift and softer texture into the hair. In addition, the brush is anti-static, anti-bacterial, and has ergonomic handles, so you know that this brush is no joke when it comes to the best outcome for your hair.
Ideal for any type of hair, the Christophe Robin boar bristle brush is the best at untangling any form of knots in your hair. Coming straight out of the shower or just waking up in the morning, this brush can control and tame your hair in the worst condition without roughly tugging and pulling. It even prevents any hair breakage, which is what other brushes do to your hair.
Completely made out of 100 percent natural boar bristles and wood, the boar bristles are what separates the knots in your hair smoothly. In fact, this brush is an AllureBest of Beauty award winner. And if Allure says this is an amazing brush, then it definitely is.
Probably the most mermaid-looking hair brush ever, Moroccanoil's brush is a great choice among boar bristle brushes. For starters, this brush looks beautiful with its turquoise cushion and wooden handle. Just brushing your hair with this will make you feel like a mermaid. And Ariel's fork has nothing on this boar bristle brush.
Moroccanoil's brush actually speeds up drying time when you're brushing your hair and even boosts shine. Smooths, softens, and untangles all knots, this boar brush is perfect for any type of hair. Made out of natural boar bristles with a natural ash wood handle, express the mermaid in you with this gorgeous brush!
Have you ever heard of a brush that can actually straighten your hair? Out of the boar bristle brushes out there, this one states that it's great for straightening and smoothing out your hair! So when you have the worst bedhead ever, this brush can control it and smooth it all out.
Completely made out of 100 percent boar bristles, this brush is sure to constantly be gentle on your hair. It's also very durable and easy to use with a comfortable grip on the handle. Easily an awesome go-to for a boar bristle brush.
Many people out there prefer a brush without a handle for more comfort when brushing. While these people struggle to find the perfect boar bristle brushes without the handle, I've discovered the perfect one to suit their liking—the Military Hair Brush by Wav Enforcer. This brush can perform all of what a regular boar bristle brush can do. From untangling to smoothing out your hair, you'll be much more comfortable brushing your hair with this than a brush with a handle.
Constructed out of pure boar bristles, this brush is made to style military cuts and short 'dos. However, anyone can use this brush on their own hair, even if you have longer hair. This brush stimulates the scalp and leaves waves looking in tip-top shape. With the palm-grip handle, using this brush is ideal for on-the-go moments.
How about another round hair brush that features all-natural boar bristles for the best looking blowouts ever? When you're blowdrying your hair, your hair should be silky smooth once you're finished. Many round brushes out there can't fulfill that, but this one can! With the mix of nylon and 100 percent boar bristles, your hair will never look frizzy after any blowout.
Coated in a vibrant gold shiny finish, just using this brush when blowdrying your hair will make your hair's texture look more luscious and soft than using any other hair appliance. What's amazing about this round boar bristle brush is that it distributes natural hair sebum and oils from the scalp all the way to the end. It also conditions and results to silky, shiny, and smoother hair!
Lastly from the greatest boar bristle brushes out there is this more luxurious type, the Restore Large Reinforced Brush by Raincry. With top-quality bristles and handle, whenever you use this brush, expect nothing but restoring your hairstyle and encouraging stronger and healthier hair. This brush is so gentle that it's perfect for all hair types and even for extensions!
Created with boar bristles, this brush deeply penetrates into the roots and untangles any form of knots. Perfect for those who have much thicker hair, this brush can get rid of excess product, dust, and oils, leaving your hair feeling much healthier and smoother. Plus, the cushioned base gently massages your scalp every time when brushing your hair.
hair
Aspiring nurse who has a thing for writing corny short romance stories and hates everything that has to do with the word orange.
Receive stories by Lilliana Backman in

your feed