Best Special Effects Lip Toppers for Photo Shoots
Got camera, need SFX? These are the best lip toppers for photo shoots that require an extra pinch of glam.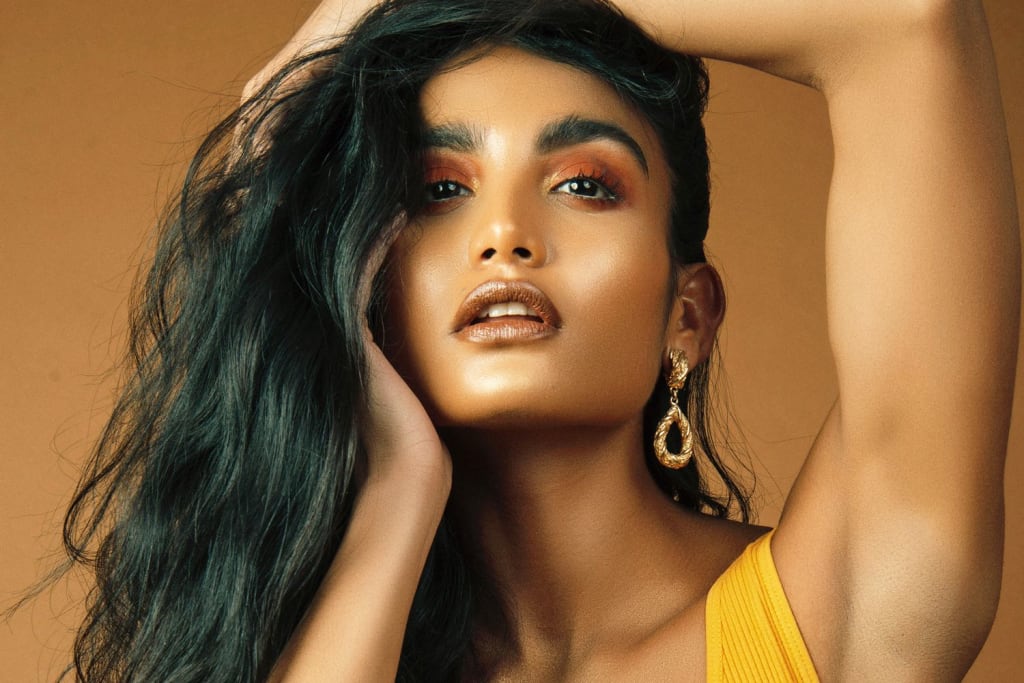 Let's talk about modeling, shall we? For a while, I was a professional model. These days, I still occasionally model for fun—and maybe a little bit of extra cash. However, I am not nearly as serious as I once was about it.
When I do my own modeling shoots, I do not have a professional makeup artist on site. I am the one who has to do my own makeup and hair, and if I don't do a good job, I quickly end up losing money and time.
I've found that the tools I use to make my look photo-ready matter just as much as how I pose. To get a great shoot, it pays to have a good grip on special effects makeup that adds an extra splash of color and glam.
Lip colors, in particular, tend to be eye grabbing, but lipstick alone doesn't really cut the mustard anymore. It's overdone, and while it can be great for "girl next door" looks, you can definitely do better.
You need a little extra "oomph" on your lip colors if you want to get that unique look to your shots. That's why I strongly recommend getting any of these lip toppers for photoshoots you're planning.
There is nothing I don't love about this lip topper, straight up.
Not only is it one of the best lip toppers for photoshoots of all kinds, it's also one of the best day-to-day lip glosses you could get. This lipgloss adds a super high-shine, slightly shimmery top that reflects beautifully in all types of lighting.
What I love about this topper is that it's not meant to be a striking effect; it can even pass for a slightly unearthly "natural" look if you pair it with the right makeup. If you're a fan of ethereal looks that have a nice, pastel touch, this is a perfect pick.
Remember those velour tracksuits from Juicy back in the day? Well, Juicy Couture is back and this time, they added some of that classic Jersey Shore glitz to makeup. Their unique Oui Lip and Eye Topper is made to give you a gold glitter look to your eyes or lips.
If you're looking for a very art deco makeup look, Juicy's topper is a must-have. The glitter looks amazing in the right lighting and shimmers perfectly.
Urban Decay might just be the king of glitter and glam, at least when it comes to makeup. They make amazing lip toppers for photo shoots, and all of them have their own unique flair.
What makes their lip topper line one of my favorite Urban Decay products is how quickly they manage to make looks change. Some of these topcoats will turn black lipstick into an iridescent green or purple. Others will turn a matte lipstick into a metallic shine.
I love to experiment with these. You really can't go wrong with any of the Vice Special Effects line; they all look great.
Sometimes, the best lip toppers for photo shoots are the ones that walk the line between "girl next door" and glamorous. Stila's Glitterati lip top coats are amazing at making that perfect bargain between two polar worlds.
Their top coats, which can be worn solo or on top of your favorite lipstick, are perfect for adding a little dash of color with a nice sparkle on top. For that unique matte-but-glittery look, you really can't do better.
My issue with a lot of special effects lip toppers is that they tend to be very drying, and that's why I adore Huda Beauty's Lip Strobe. This line is actually a series of highly moisturizing lip glosses that are designed to add a pop of shimmer, shine, and color to your face.
They work amazingly well solo, but also do wonders on top of the lip color of your choice. Some also offer full coverage coloration, which just makes putting on your makeup easier than ever. If you've ever been pressed for time on a shoot, you'll understand why this is awesome.
Though this is technically not a topper, I'm including it on my list of the best lip toppers for photo shoots because it's a product that works wonderfully.
This is actually a dual product kit that features a matte lipstick and a high glitter gloss topper. When you use the topper on the matte, you end up with an amazing foil lip look that pops in just about any photo series you could have.
This entire lipstick series has an amazing metal-matte look that works well with all sorts of lighting. However, there's one choice in particular that I've noticed works well as a topper: the Magic Metal Transformer.
This "lipstick" goes on dry and sheer, and adds an icy, holographic look to any lipstick you have underneath. I personally love the way it looks with blue lipsticks, brown lipsticks, and light berry hues too.
Lime Crime might have actually been the first company to create lip topcoats specifically for photo shoots—and since then, their offerings have only gotten better. These toppers go on dry and seal color in, which works well for photo shoots that could be a bit more demanding on models.
They have a ridiculously wide spectrum of colors that you can choose to top your lips with, and each is more shimmery than the last. My personal favorites are their duochrome toppers and their light pink shimmers.
You might remember POPSUGAR as a makeup and hair magazine, but did you know they make makeup now, too? It's true, and they make some of the best prismatic lip toppers for photo shoots out there.
Be Cosmic Crystal Liquid Lip is an amazing topper that gives you a water, opalescent look that's hard to replicate with any other gloss. Strictly speaking, this is a lip topper that is really built for photo shoots. Once you give it a whirl, you'll understand why.
NYX has been a favorite among makeup artists for ages, and their claim to fame is making lipsticks and lip toppers for photo shoots of all kinds. This particular lip topper is a perfect pick for people who need to get glittery to the point of decadence.
The lip topper here will not have any of your lipstick show through, but that's only because it cakes your lips with glitter. The glue keeps the glitter in place and actually does it well enough to let you shoot for hours—or even a whole day.
product review
Born in the Ukraine and currently a citizen of New York City, Sasha Konikovo has become obsessed with makeup, fashion, and anything that keeps her svelte figure looking sharp. She hopes to marry a billionaire and have a lifestyle like Paris Hilton soon enough.