Best Skin Cleansers for Dry Skin
Feeling like your skin's about to crack? It may be time for you to check out these specialized skin cleansers for dry skin.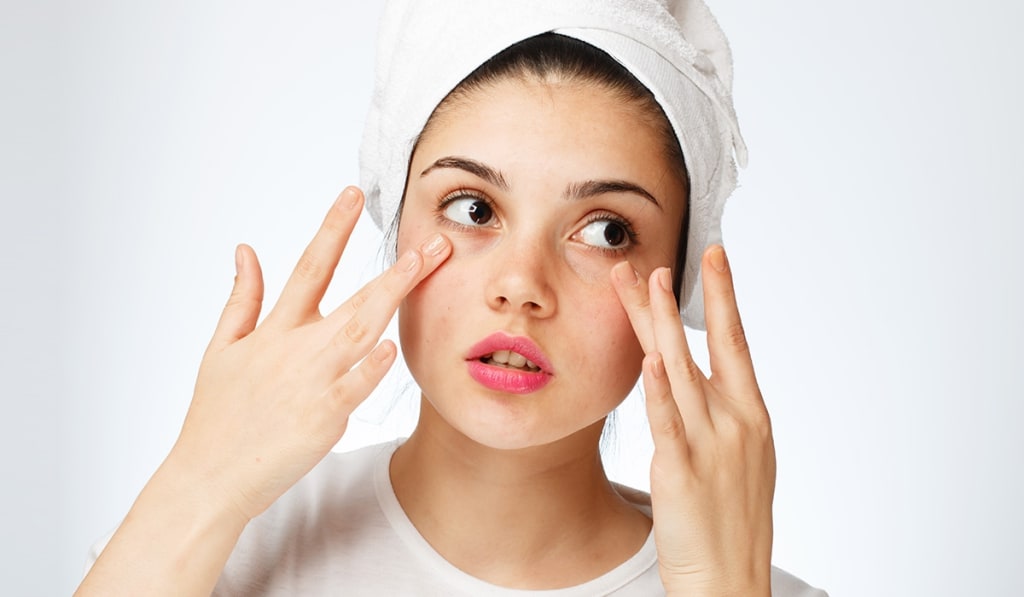 Dry skin is a nightmare during the summer... and the fall, winter, and spring. That tautness in your face, the fact that breakouts happen when you sneeze, and the feeling of having skin so paper-dry, you're worried it might crack just make it a hassle.
If you want to curb the issues that come with dry skin, you might want to switch up your skincare routine. There are many different ways to help dry skin during the summer, and investing in skin cleansers for dry skin is a good way to start, since washing tends to dry out skin already.
Looking to shake things up for your skincare, and maybe even get a little more moisture in your visage? Take a look at these top-rated picks for inspiration and guidance.
Dry skin and sensitivity go hand-in-hand, like peanut butter and jelly. If you have parched skin, you probably deal with a fair amount of irritation. That irritation can cause breakouts, which doubles your problems immensely.
That's why it's really important to choose skin cleansers that also double as moisturizers. This cleanser uses rosehip oil and rose essence to create a soothing cleanser that's moisturizing without it resorting to greasy additives.
If you're looking for travel-friendly skin cleansers for dry and sensitive skin, you're in luck. The mavericks at PCA Skin have created a gentle cleansing bar that soothes dry skin while adding moisture to your face and body.
Each bar comes with salicylic acid, which is known for preventing acne breakouts and helping heal the breakouts that have already happened. Even people with dermatitis and eczema will love this gentle but powerful soap bar.
Makeup fans who also have dry skin can tell you that the two rarely ever go together. This particular cleanser helps you keep your face feeling fresh without forcing you to forgo makeup altogether.
The 2-in-1 cleanser from Tatcha works to gently wipe away makeup, all while keeping your skin feeling moisturized. Once you try it, you'll see why beauty insiders adore this cleanser.
Your budget should never prevent you from getting the kind of quality skincare you deserve. St. Ives is the drugstore brand with a super-loyal following because it has some of the best skin cleansers on the market.
Their Soothing Gentle Oatmeal Cleanser is perfect for people who tend to get skin irritation after they use a standard cleanser. Oatmeal works to both exfoliate and soothe. That's a double-punch of awesome for your skin, all at a price that can't be beat.
Sometimes, the issue people with dry skin isn't even sensitivity or breakouts. It's the tightness and stiffness that they feel when they are dealing with their morning skin care routine.
PCA Skin created a cleanser that's designed to add extra moisture to your face and body. The Creamy Cleanser goes on smooth, never dries out skin, and leaves you feeling like silk.
Dry skin occasionally comes with unwelcome guests like blackheads and clogged pores. Getting a moisturizing cleanser that can help melt away grime that blocks your pores isn't easy, but that's what Boscia's newest cleanser is for.
The Charcoal MakeUp Melter Cleansing Oil-Balm uses the purifying power of charcoal and the moisturizing traits of natural botanicals to help you get a clear face in an instant. This remains one of the more unusual skin cleansers for dry skin due to its color, but let's be real. It works, and you'll love it.
La Roche-Posay is one of the best brands to come out of France in recent years. This hyper-gentle facial cleanser remains one of their most popular products, especially among users who have dry, flaky, and sensitive skin.
This cleanser features ceramides, niacinamide, and prebiotic thermal water to help you get a moisturizing, nourishing clean every time you use it.
Getting clean skin should mean that you would be able to wash your face with a cleanser and go on your merry way. These days, it seems to mean a cleanser, an exfoliator, and maybe a couple of other potions. Why should you need five different products for your skin, anyway?
That's why you're going to enjoy this cleanser. Pevonia Botanica makes a point of keeping things that delightfully simple, with a dry skin cleanser gel packed with vitamin E, cleansers, and exfoliators.
Eve Lom is a huge name among makeup artists, dermatologists, and skincare aficionados. When it comes to making skin cleansers for sensitive skin, no one does it better.
This cleanser isn't a gel or an oil; it's a balm. Its nutrient-rich ingredients offer a deep cleaning action, makeup removal, decongestion, exfoliation, and yes, even toning. In other words, it's all the skincare you need, minus the sunblock.
Clinique is an unusual brand in the sense that it's known for being old school, but still manages to employ state-of-the-art tech to keep quality high as ever. Their skin cleansing soaps are some of the best on the market as a result, and this remains true with their skin cleansers for dry skin.
This moisturizing cleanser also remains part of Clinique's trademark 3-Step Skin Care System. So, if you already use Clinique products, this is a good way to work it.
Finding a cleanser that deals with the flakiness and papery feeling of dry skin isn't easy, even with all the different skin cleansers on the market. Getting a nice texture isn't easy, which is why Glo Skin made an effort to create a cleanser that helps you out.
This cleanser uses glycolic acid to help smooth out bumps and get rid of dead skin cells in a pinch. Better still, it's super gentle and won't cause irritation.
Dry skin ages faster than any other skin type. Getting a facial cleanser that helps reduce the appearance of wrinkles, fine lines, and other similar issues is crucial for people who want to look great well into their 40s and 50s.
This anti-aging cleaners removes makeup and impurities, but also adds a nice amount of radiance to your skin. You could say that Algenist's offering is a GENIUS decision for folks over the age of 30 to enjoy!
Believe it or not, you can find some pretty decent skin cleansers for sensitive skin on drugstore shelves. Garnier's SkinActive Face Wash with Aloe Juice is a good example of a bargain buy that packs a powerful moisturizing punch.
The aloe juice added to the cleanser helps soothe irritated skin, while delivering a nice pop of moisture to your face. It's surprisingly effective for such an affordable beauty buy.
LIFTLAB made a point of doing what they could consolidate peoples' skincare routine into a single bottle—and that's exactly what they did with PURIFY + CLARIFY ™ Daily Cleanser.
This unique formula works in three different ways. It's an exfoliant, detox mask, and cleanser all in one. What makes it really impressive, though, is that it works wonders on sensitive skin and dry skin types alike.
CeraVe is the kind of brand that often gets derided by people who aren't "in the know," but in reality, they're grossly underrated. They offer excellent skin cleansers for dry skin at a low, low price.
This facial cleanser is simple as can be. It moisturizes, leaves skin feeling good, and doesn't cause breakouts. Simple is great.
Problematic skin that also has dryness might just be the worst of both worlds. PCA's solution to the problems of both blackheads and whiteheads can be found in their BPO 5 Percent Cleanser.
This cleanser uses ingredients like benzoyl peroxide, jojoba, vitamin E, and panthenol to help you get acne under control. Despite the heavy dose of acne prevention, it's surprisingly gentle.
Love foaming cleansers, but hate what they usually do to your skin? Caring for your skin type just got a lot easier and a lot more fun. Korres's new Greek yogurt-based skin cleansers gives you the refreshing foam bubbles you crave without the dryness.
Moisturizing and clearing are what this cleanser rules at. Even if you don't know what your skin type is, this is a good pick. It's just that great.
Anyone who has ever had dry skin can tell you that drinking, even a little, can cause a serious issue to your skin. For those rough nights out that require a skin pick-me-up, it's a good idea to get cleansers for dry skin that's prone to rosacea.
Paula's Choice SKIN RECOVERY is designed to quell redness and reduce puffiness while clearing away makeup, grit, and pollution. It won't do anything for the hangover, but at least your skin will look alright.
With studies revealing the dangers of a makeup ingredients every single day, it's really not shocking that people are beginning to turn their attention to organic skincare. Finding skin cleansers for dry skin in the organic aisle, though, is not easy.
Using lemon to clear your skin, if you have dry skin, seems like a bad idea. However, Eminence Organic managed to find a way to get the cleaning abilities of lemon in a bottle without the drying properties in tow. Kudos, Eminence. Kudos.
Once in a while, it's normal to feel like your skin has taken a beating from the elements. Or, maybe you get that way because you are just a bit too stressed to suss things out yourself.
That's where this Regenerating Cleanser works its magic. It exfoliates, clears up skin, soothes redness, and gives you a little bit of glow.
skincare
Born in the Ukraine and currently a citizen of New York City, Sasha Konikovo has become obsessed with makeup, fashion, and anything that keeps her svelte figure looking sharp. She hopes to marry a billionaire and have a lifestyle like Paris Hilton soon enough.