Beauty Hacks; 5 Minute Makeup Tutorial for Moms
If you're a mom like me this can be very helpful.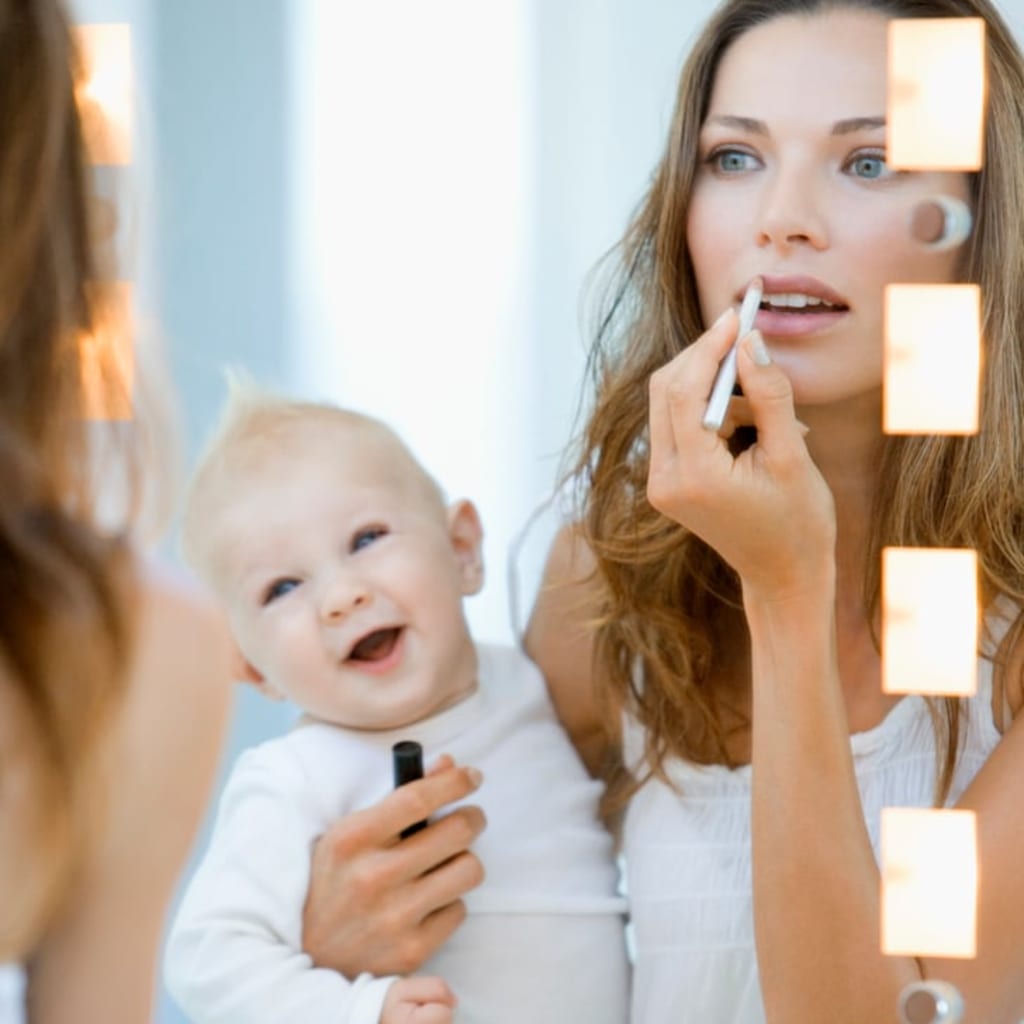 Source: https://www.popsugar.com/family/Best-Makeup-Moms-30469620
When you're a mom, doing your makeup is the last thing on your mind in the morning. There's so many things, moms have to do and still be looking their best just to be on time for appointments. Just because you're a mom, doesn't mean you can't still be fabulous while do so. Five to ten minutes is all you need to create a simple, natural look and you're out the door.
I'm going to be giving away five simple steps to an easy natural makeup look for on the go moms, morning moms, and soon to be moms. Changing up the time limit for your makeup look can be a disaster for others, while for some it may be a breeze. However it's not about changing anything, it's more about the things you choose to focus on while achieving a clean and elegant look.
STEP 1. BROWS
Brows are the first thing anyone should start with because that usually takes the longest. Figure out if you like to use powder, or a pomade. Powder is if you want a more natural looking brow. Pomade is a more darker look. When finished with brows, don't forget to conceal with a highlighter or concealer. These shouldn't take long if there's already a shape.
STEP. 2 CONCEAL
Now that the brows are defined and highlighted. Put more of that concealer under the eyes and a bit on the nose. Waking up in the morning sometimes there may be dark bags or the face may look tired. So this will brighten the eyes, which is want anyone wants. Especially when there are places to be and people to see. Don't forget to blend on the nose area. This will help brighten the face overall so that the skin matches.
STEP 3. Define
Now the next step is not required, but for those who do like having their nose contoured a bit for a more slimmer look, then continue. Take a darker powder and put two lines on each side. Make sure that the lines aren't too close or far apart.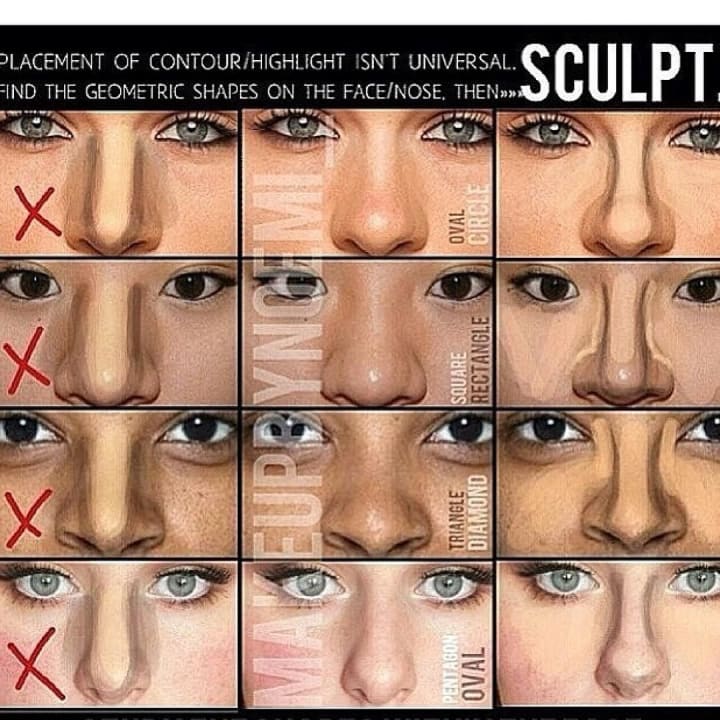 As seen in the example photograph, it's best to not make a straight line, but a curved line. Make sure you don't draw them too close together or far. Blend them with soft brushes (I blend with my fingers). But do what works best because you only have 5-10 minutes.
STEP 4. LIPS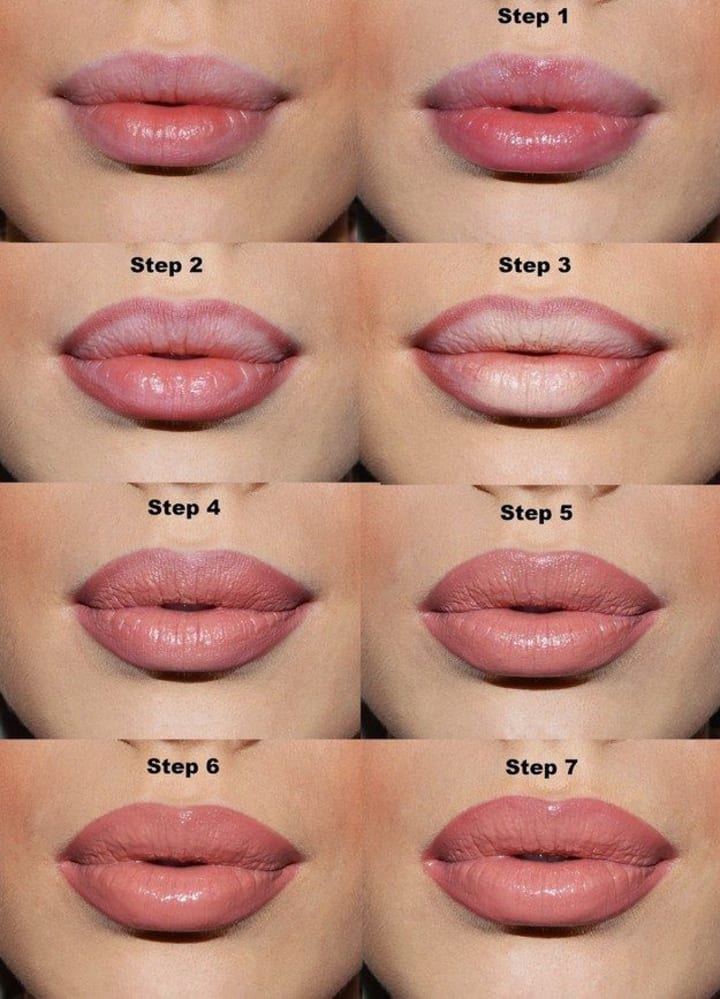 So moms, I know sometimes we may not always want a lip. But we don't always need a full set of lipstick to make lips look luscious. Anyone can do two out of these steps above and still make it work. It's whatever works at the time. First line your lip with the natural color. Try not over do the color. Then get a lighter tone pink and dab it in the middle of your lips. Smear it out and use your favorite finisher. I usually use a clear one so that my natural tone can shine through.
STEP 5. MASCARA or LASHES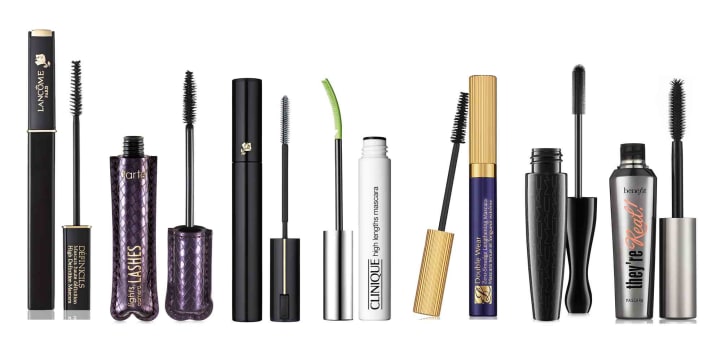 The finishing look is lashes. Ladies, this is my favorite part of them all. I usually have lashes, but I also love mascara. This is the fun part when every mom get to pick if they want something simple or just an extra sparkle. I think this is what completes the look. Moms shouldn't have to do much, they do so much already.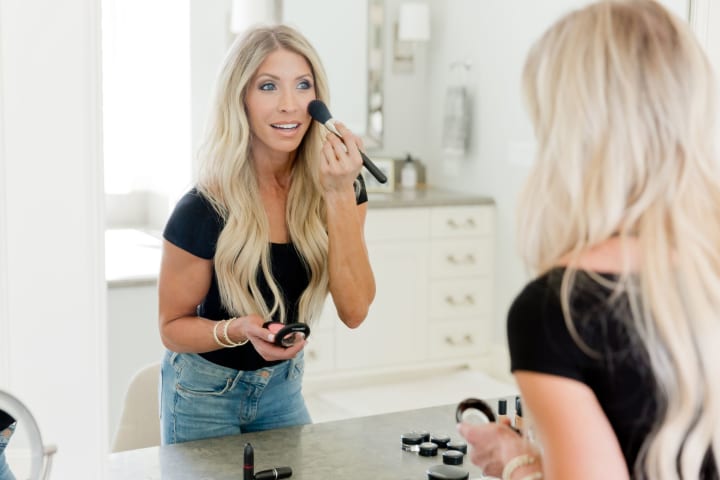 Now that this is the last step in the process. I want to thank all the moms for acknowledging that we all can be a beauty and a kick ass mom at the same time. That we shouldn't limit our selves to one thing because of us being moms and that we should embrace our beauty because we life. This is the makeup tutorial on my YouTube page. (Slay-Ayana) I wanted moms to have an easier route because I know how hard it can be. But check out the video and comment your favorite thing from the video.