Amazing Makeup And Beauty Secrets From Ancient Egypt That You Need To Try
You get a broad overview of Egyptian makeup looks and beauty secrets.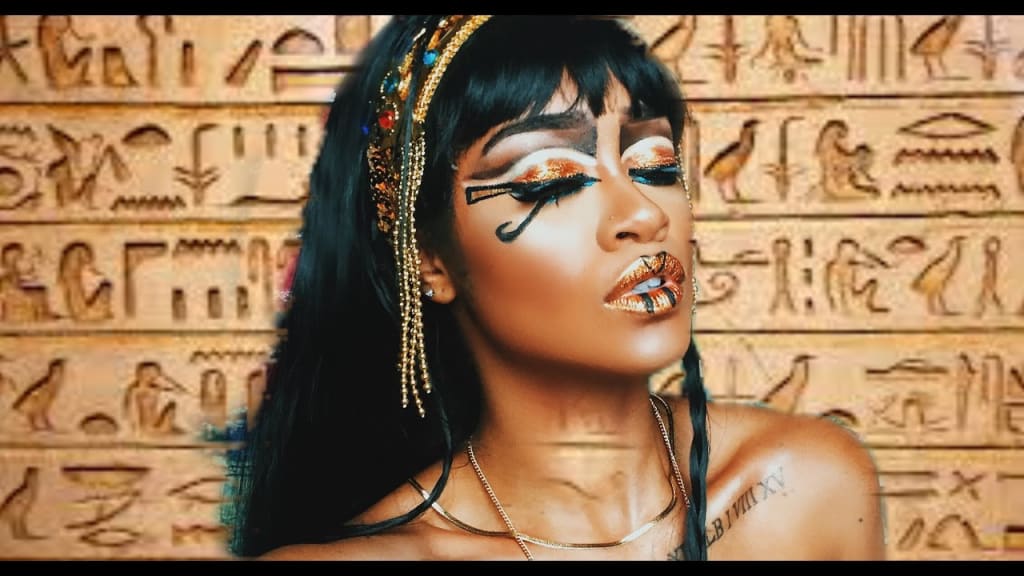 Beauty rituals were common in ancient Egypt. Regardless of money, status, or gender, everyone took part in some way. Hygiene and attractiveness were firmly ingrained in their culture and served as indicators of social standing.
The phrase "beauty secrets" has an appealing quality in it. You have a strong attraction to the concept. And when it comes to Egyptian women's beauty secrets, nothing can fulfill your thirst for knowledge.
Although cosmetic surgery was not available at the time, whenever the topic of Ancient Egyptian women comes up, most people associate Ancient Egyptian women with the word "beautiful". Many film adaptations, books, cartoons, musicals, and everything else you can think of feature them as breathtakingly gorgeous women.
Ancient Egyptian Makeup Looks And Beauty Secrets
Makeup was professionally applied. Eye makeup included red ochre, eyeliner, and minerals. Purple and red lipstick dyes were derived from seaweed, iodine, and carmine beetles.
Look at the artifacts to see how much the ancient Egyptians valued their cosmetics. The Ancient Egyptians were always on point with their make-up. Natural pigments were employed to color their eyes, lips, and cheeks. They colored their lips and cheeks with ochre, a naturally occurring clay.
Saffron was applied as an eye shadow. After kohl, they used green malachite to line their eyes. For a smooth application, the ancient Egyptians powdered the components and blended them with water. Here are some incredible Egyptian Makeup Looks and beauty secrets from the time of the Ancient Egyptians.
Ancient Egyptian Eyeliner
The ancient Egyptians basically invented the cat-eye style. They used lead salts to make their own eyeliner. Because these salts included significant quantities of lead, ancient Egyptians processed and filtered them for up to 30 days to reduce the lead levels. And there you have it: ancient Egyptian eyeliner! It not only made their eyes look better, but it also protected them from UV damage and helped them fight infections.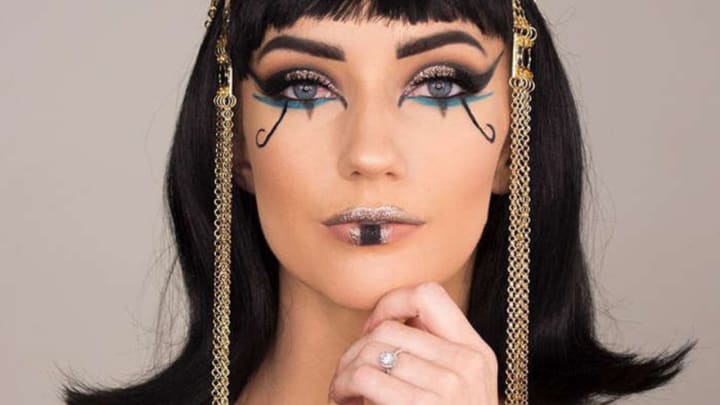 Hair Care
Ancient Egyptian beauty secrets are packed to the brim of advice on how to look after one's hair. Ancient Egyptian women fawned over thick, flowing tresses. And keeping thick hair required a lot of effort. Oils were an important part of this care and maintenance. All of this was accomplished by ancient Egyptian women using a variety of hair oils.
Egyptian women utilized coconut oil and extra virgin olive oil to massage their scalps and hair. Castor oil was also used to enhance hair growth. They were rumored to rub rosemary oil on their hair at times.
Use Of Oils
The benefits of applying oil to the skin are highlighted in ancient Egyptian beauty traditions. Ancient Egyptians had access to around 20 different types of oils, which they put to good use. Wrinkles and other indications of aging were treated with oils such as castor oil, sesame oil, and moringa oil. Oils were known and used for their ability to keep people young. It was an excellent safety precaution.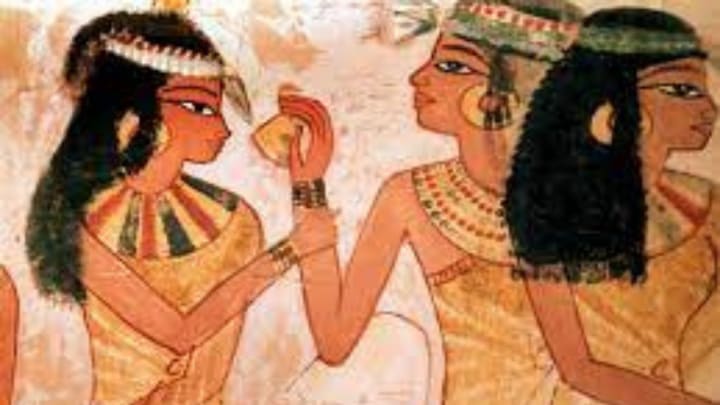 Coffee Scrub
Coffee scrub can be quite beneficial to the skin. It helps to relieve inflammation, enhance blood circulation, eliminate dead skin cells, reduce puffiness, improve skin texture, and give skin a young glow. The ancient Egyptians were well aware of all of the advantages of employing a coffee scrub. They removed their skin with pulverized coffee powder.
Dead Sea Salt
Exfoliation is essential for good skin, as the ancient Egyptians knew. One of the most famous Egyptian skincare products is Dead Sea salt. Dead skin cells were exfoliated using salt from the Dead Sea. If certain old Egyptian beauty secrets are to be believed, Cleopatra came from Egypt to the Dead Sea to bathe in its salts and rejuvenate herself.
Dates
It wasn't only about cosmetics when it came to ancient Egyptian beauty secrets, and makeup looks. Egyptians were very conscious of their eating choices as a result of their fascination with beauty. Dates were one of their favorite foods. They ate them in great quantities. Antioxidants, protein, and fiber are rich in dates. They are a fantastic source of energy and provide a variety of health advantages. Even back then, the ancient Egyptians had worked it out. To look well, eat well.
Hair Styling Gel
Ancient Egyptians were known for their hairstyles. They, too, faced the same issue as all stylists. How do you keep your style throughout the day? Hairstyles can now be created with the help of styling gels and hair spray. But what about the ancient Egyptians?
They were unquestionably ahead of us. To hold their hair in place, they also applied a styling gel. According to ancient Egyptian beauty secrets, Shea butter and coconut oil were used in ancient Egyptian hairstyle gels. They frequently substituted almond oil for coconut oil. This styling gel was all-natural, nurturing, and strengthening.
Burnt Almonds
The ancient Egyptians favored black, thick brows. They filled in their brows with burned almonds. For them, the charred nuts served as vitamin E-infused eyebrow pencils. They were exceptionally ahead of the game when it came to makeup.
Under Eye Care
If you believe puffy, tired eyes are a modern problem, think again. Yes, the ancient Egyptians also had to deal with puffiness, and they understood just how to handle it. Egyptians used avocado slices to cure under-eye puffiness, according to ancient Egyptian beauty secrets.
Not only does this nutrient-dense fruit help with swollen eyes. It also aids in the removal of dark circles and eye bags. It also helps in the reduction of wrinkles and fine lines. So, the next time you have a problem beneath your eyes, try putting avocado on it.
Overall, you get a broad overview of Egyptian makeup looks and beauty secrets, regardless of which part of the body they apply to. For a long time, the world rewarded Egyptian women and men as the pinnacle of beauty. Of course, learning the secrets of their young glow is worthwhile.