5 Quick Fixes Using Coconut Oil
How Coconut Oil Can Be a Life Saver When You're in a Rush!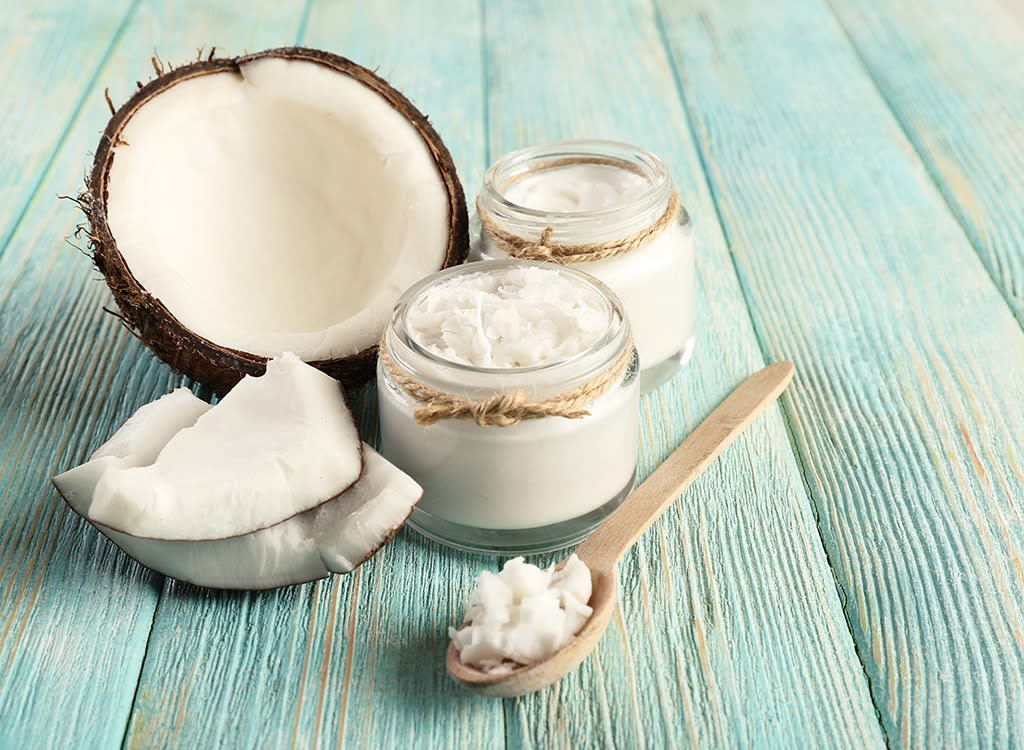 Every girl I know has heard of the many things that coconut oil is good for. I saw a picture that said "I've got 99 problems and coconut oil fixed like 86 of them." That pretty much sums it up.
Today I've got 5 quick fixes using coconut oil that are great, especially when you need fast results.
First things first, coconut oil can't really do its thing if it was processed in a factory. To make sure you get the best results, I recommend Better Body Foods Extra Virgin Coconut Oil. It is 100% organic, so there's no icky stuff getting in the way of healthy skin/hair that you want!
Let's get started!
1. Acne
Most people go through their younger years dealing with acne. All those bumps that are huge and just won't mash, and the bumps that makeup won't cover are a total nightmare. Applying coconut oil to your acne before bed is a quick fix that will dry up the bumps, and make them less visible. It will also make it easier to cover them up with makeup!
2. Dry Skin
I don't have much dry skin, even during the winter months, so this one doesn't apply to me as much as it does for most people. What dry skin I've had was really annoying, so especially for all those who have constant dry skin, coconut oil coconut oil coconut oil! Slather that stuff on your dry skin before you go to bed or as you're getting ready in the morning, and watch magic happen!
3. Sunburn/Sensitive Skin
I relate to this one probably more than any of the other ones on this post. Having pasty and sensitive skin is no fun, especially when you're on summer vacation or when something hits you and makes your skin turn red and splotchy. Apply some coconut oil before you go to bed will make irritated areas less sensitive, and take the sting and redness out of sunburns!
4. Makeup Remover
This one isn't really a quick fix, but it does relate to most girls. Removing that stubborn waterproof mascara or breaking through that setting spray is tough when you're makeup remover doesn't cut it. Girl, just grab a little bit of coconut oil, and watch your face come off in an instant! It works great at removing all that makeup just before you wash your face!
5. Frizzy Hair
My hair has always had a mind of its own. It's straight in some places, wavy in others, and super curly in a couple of spots. However, this is the only quick fix that I haven't tried out of all the ones on this post, because my hair isn't really frizzy. Even though I haven't personally tried this one out, all of the articles I've read highly recommended coconut oil for a cheap and easy fix for frizzy hair. Just take a tiny (and I mean tiny) bit of coconut oil, and work it into sectioned bits of hair, using your hands or a comb. Next, put it up in a cute little bun! You can either do this at night before you go to bed, or in the morning while you're getting ready. When it comes time to wash your hair, try using a shampoo with astringents or maybe even some tea tree oil so you won't strip all of the oils out of your hair when you wash it.
And there you have it! Thank you so much for reading, and let me know how these quick fixes work for you!
With much love.
Reader insights
Be the first to share your insights about this piece.
Add your insights