5 beauty products we should leave in the 2010s
this decade was.....weird.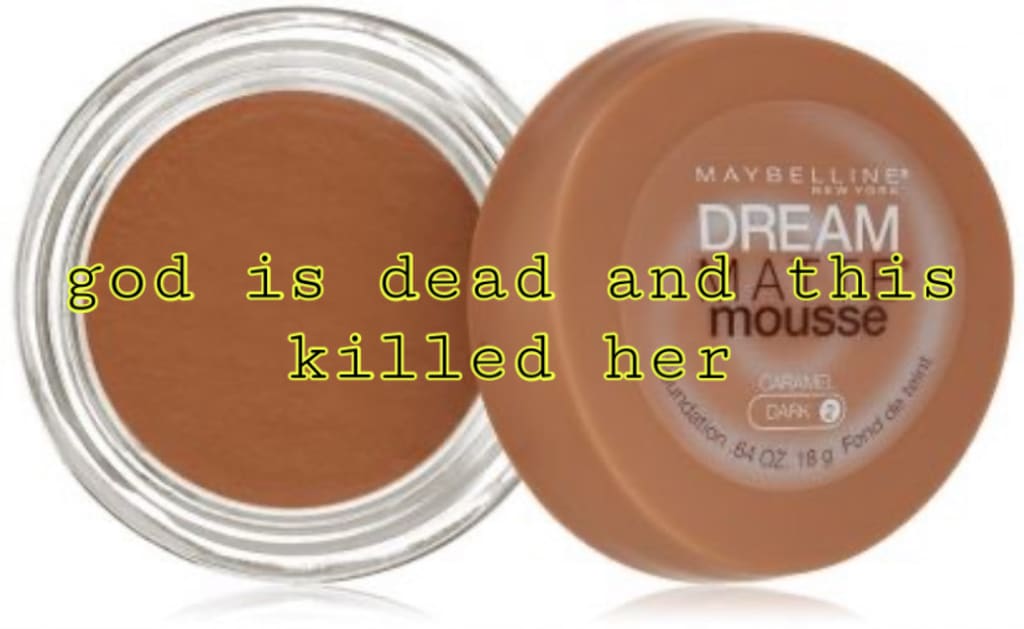 i happily graduated high school in 2017 with a face of tinted moisturizer and boom! i was on my way into the real world. however, since then i've acquired a lot of adult acne and a penchant for looking like a freak of nature and thus, i am now a makeup "artist".
a bit ago i published a list of my beauty favs from 2019. but lest we forget the terror and horror this decade brought upon us? lest we forget the ashes from which we rose?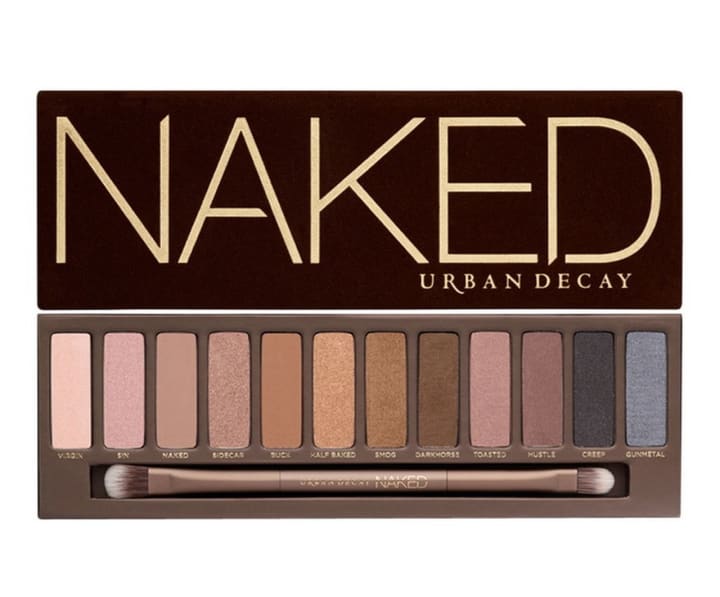 1. the naked palette by urban decay
listen babes, you didn't hear it from me, but this is possibly the most trash palette ever created and consumed by mankind.
i mean, were we serious?
i remember in 7th grade, people were begging their moms for this and for what? i would never have asked karen to buy me this when first of all, w7 will come out with the exact same palette and 3 months later it'll be at tj maxx on clearance for $12. and secondly, it's ugly and dusty. to be frank, i don't really think urban decay had much confidence when they decided to launch old girl here. i mean, there are shades named suck, smog, and creep. they didn't even try.
i honestly think the urban decay ceo must have been shocked when this thing sold the way it did. they've been riding that wave ever since. naked heat, naked cherry, naked honey, naked 2, naked smoky, naked ultimate basics. and by the way, what is an "ultimate basic"? how can something be both ultimate and basic?? they clearly just ran out of adjectives here.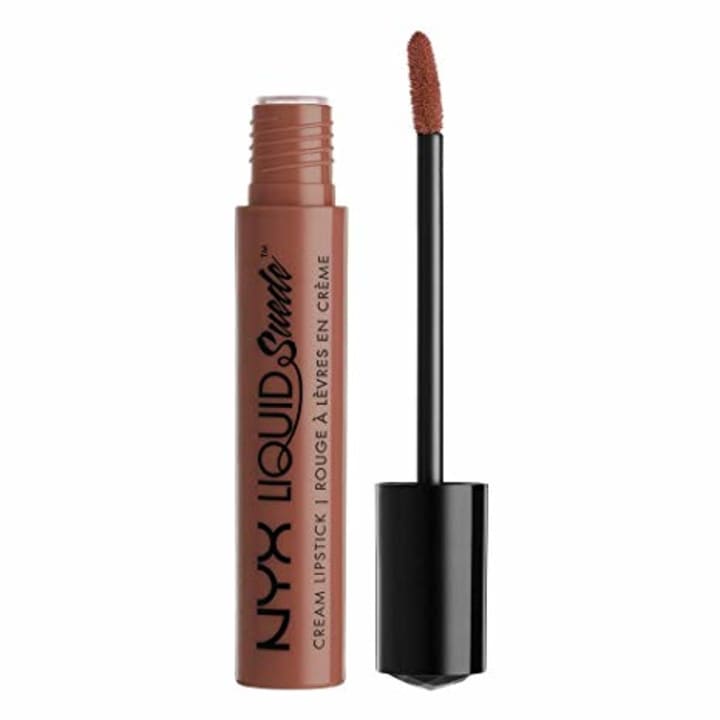 2. liquid suede lipsticks by nyx
the disrespect is unreal.
there are no words to describe the anger i feel relating to this product but i can try my best.
who let this happen? and why must it continue?
i did buy this out of curosity, because i really like nyx products and until that fateful moment in 2018, we were on good terms. i was under the impression this was gonna be a universal liquid lip, it was gonna be that girl. if you put this stuff under a microscope, you would see the exact same chemical composition as tar.
it's ugly, cakey, drying, but works great to fill in your brows when you run out of pomade.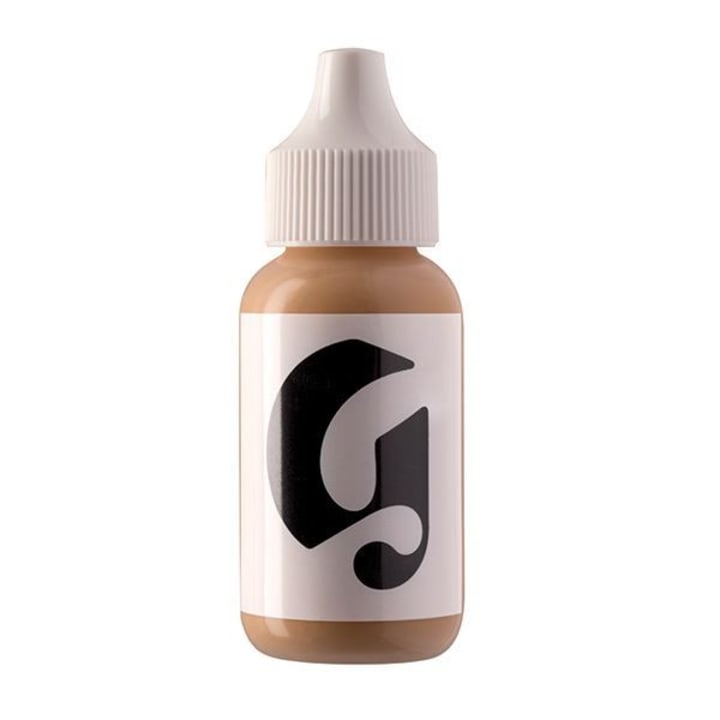 3. perfecting skin tint by glossier
is everyone ok?
i really worry, i do. i know glossier is kind of a cult beauty brand. we all know it doesn't really do anything, but their balm dot com tastes ok and their boy brow kind of works. the marketing and instagram presence is cute, but we all know their products are just lip smackers all grown up.
right?
it only has 12 shades. that's not right nor acceptable on any plane of being, even for a skin tint. so what that tells me is that this has maybe 3 drops of pigment in a bottle and the rest is just like, off brand cetaphil moisturizer. and i'm about 97.4% sure i'm right. i can't believe i spent almost thirty united states dollars on this. and for what? to look yellow and greasy for a whole month of my life.
i get the whole "no makeup makeup" trend and i admire you beautiful flawless people. but please. make it make sense.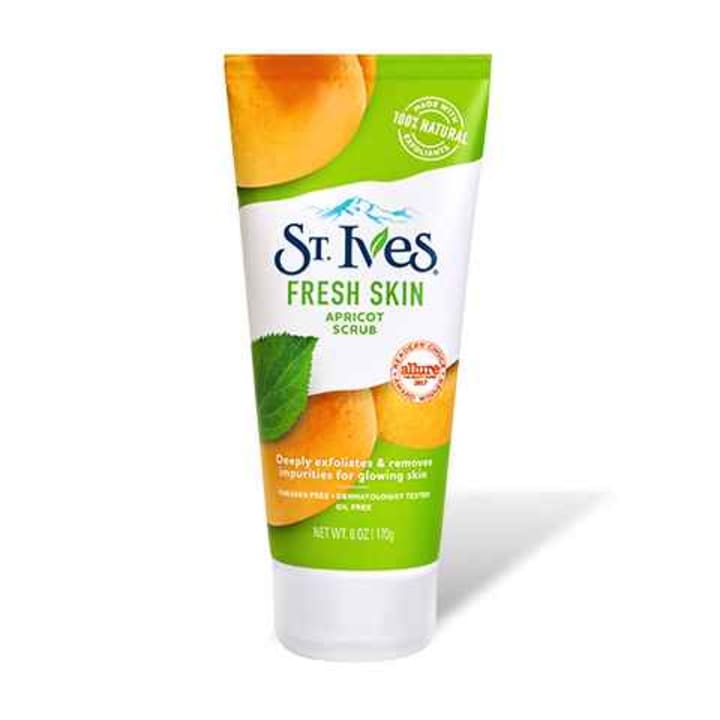 4. fresh skin apricot scrub by st ives
listen here st ives. you're not fooling any of us with this new, cute, and aesthetically pleasing packaging.
my pores remember. they will always remember.
the only time i will ever put this on my body is to exfoliate my legs before shaving. and to scrub dead skin off of my heels. this is industrial grade exfoliation that should not be accesible to the general public. it's a weapon of mass destruction.
i don't know how much they paid allure to get that little stamp of approval but there is no amount of money that can make me forget. well maybe there is. i'm not sure what the exact dollar amount to sell my soul might be, but st. ives, i'm always open to offers.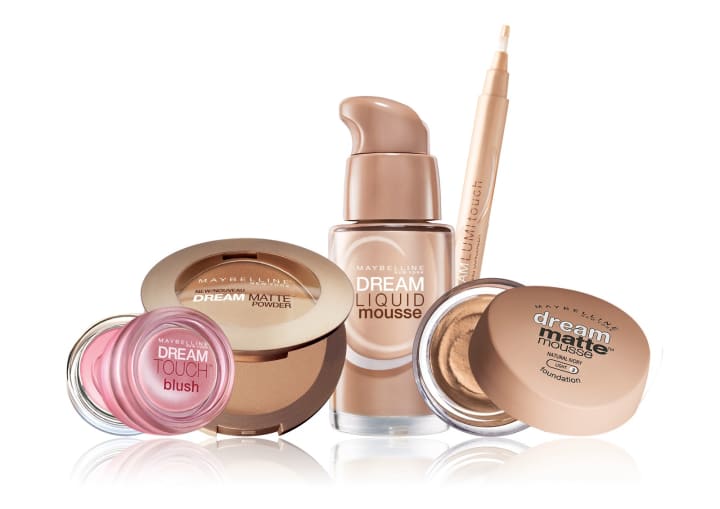 5. dream collection by maybelline
i can never come back from this. but know that in 2012, it was so much worse.
i don't know if anyone else vividly remembers that orange foam that marketed itself as the most lightweight full coverage foundation and we all ate it up like einstein himself had engineered the perfect product. then we all got blackheads that are probably still on our noses to this day.
we were really walking around god's green earth covered in orange "dream mousse" and bouncy blush slathered on our faces. then we had the audacity to use baby lips like it was a valid lip color.
i've seen and survived things no one can imagine. my grandchildren will never understand what i went through.
we mustn't forget this. we simply mustn't. this was an atrocity against humankind and lest we forget, it might return in ways we cannot anticipate.
some honorable mentions to this list that i dare not spend my hard earned coin on are kylie skin, the james charles morphe palette, anything jeffree star has ever manufactured for sale, suave hair products (yes all of it), and that whole lemon skincare thing clean & clear was up to for a while.
i love if these products work for you. i hope one day i can be proved wrong but i have quite a bit of virgo in my natal chart so my knack for always being right is stacked high against both the evidence and anyone's opinion. i just hope the 2020s can bring us some emotional peace after this absolute rollercoaster of a decade for the beauty industry.