10 of My Favorite Drug Store Makeup
This is just a quick glance at my favorite drug store makeup that are super affordable and do the trick and more.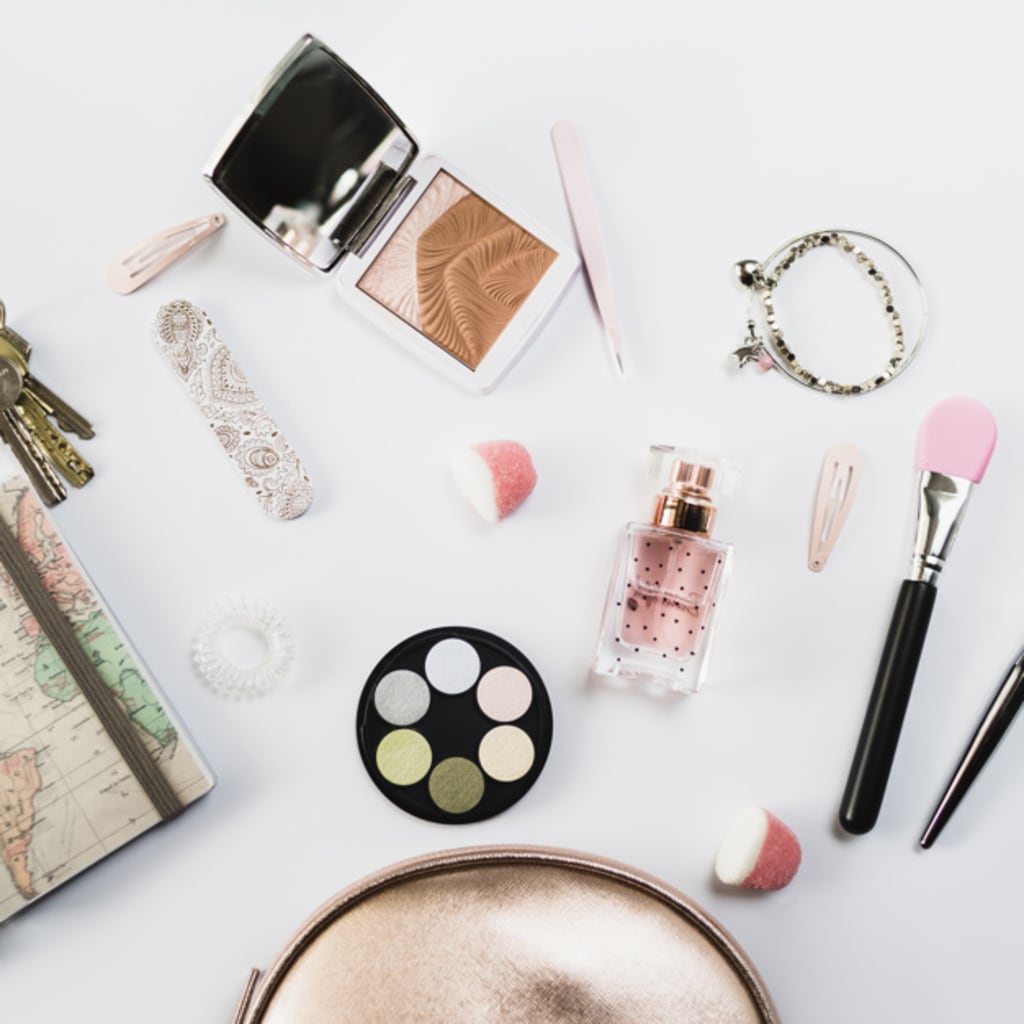 Sometimes it's hard being a "trendy" girl from clothes to makeup products, especially when all you really see are people spending big bucks on makeup mostly all name brand from the wonderful collections at Sephora, Mac to Dior and Chanel. Although these can be amazing brands, they can break the bank trying to obtain them. So, I decided to compile a list of drug store products that I feel work better or somewhat like big name brands without breaking the bank.
1. L'Oréal True Match Warm
This is my go-to product for foundation. I feel that this has such a great coverage and is so lightweight on my sensitive skin. In my opinion this foundation is kind of like a dup for Kat von D's foundations which I have also used for years but when trying to save a little extra money, the True Match is definitely the way to go!!
2. Mega Cushion Foundation w/ SPF 15 and Coconut
I love this cushion sponge press foundation and I tend to use it more like a base primer and have noticed it helps my foundation stay on longer but still gives my skin a nice glowy finish if worn by itself. It blends out so easy and leaves my face feeling very hydrated.
3. Ultimate Brow Kit by Wet N' Wild
I absolutely love this product for my brows and I feel like it is a dup for the Anastasia Brows. Having both products, I tend to use my Wet N' Wild ultimate brow kit instead. It's super easy to use and glides on without smudging. The product stays on all day even through though work outs I never have to think twice before fixing or reapplying.
4. Brow Pencil by Wet N' Wild
I use this product hand in hand with the ultimate brow kit. I use the pencil to trace along my brows to put them in the perfect shape. Because I use two products on my brows, I tend to use a very light hand to ensure my brows don't become a huge dark mess on my face. But the pencil can be used alone I just think the brow kits waxiness helps every hair stay in place.
5. Colossal Big Shot Mascara by Maybelline
This mascara lifts my eyelashes and makes them appear as if I have bolder thicker lashes with a jet-black coating. The mascara itself seems thick yet light on the lashes so they never fall out of place or start lowering on the eyes.
6. Max Volume Waterproof Mascara by Wet N' Wild
I love this mascara and tend to use it hand in hand with the colossal big shot. This mascara works great as a base and final coat as if to seal in the big shot mascara since this one is waterproof and the other is not. So far, this has definitely worked for me. I have been in the ocean and pools and they seem to stay in place with no embarrassing smudging or running down your face.
7. Matte Lip Liners by NYX
These are seriously goals! I absolutely love this product and it comes in a wheel of colors. I have big lips already, so I tend to stick to nude or lighter colors just to emphasize how full my lips are already. It glides on so nice and evenly and are very true to color while at the same time very long lasting. I have several colors and love every bit of them they kind of remind me of Mac's lip pencils, just way cheaper.
8. Ticket to Brazil Bronzer by Wet N' Wild
This bronzer is such a beautiful shade of tan with just the perfect amount of shimmer. It is very buildable and gives your skin the perfect sun kissed glow in any season. This also reminds me of a Mac bronzer.
9. Fini Natural Finishing Spray by Wet N' Wild
For some reason this has been my favorite finishing spray in comparison to the Mac finishing spray and a few others; not only it is very affordable, but it makes my makeup stay on overnight (not that it is healthy for your skin to keep make up on over night but come on tell me you haven't accidentally fallen asleep or just got too lazy to take off your makeup). Yet still this is my go-to and a product I actually love to even carry around with me in my purse.
10. Lip Stain by Wet N' Wild
I seriously adore these lip stains; not only do they come in amazing colors, but they hold up to every bit of their name! I have some lip sense lipstick that you must pair with a gloss and it stays on for days (again don't judge haha), but these lip stains do pretty much the same job all on their own without drying your lips out.
I am not sponsored in any way shape or form, all these products and then some were all purchased by me and these are my honest reviews. Yes, I understand I use a lot of Wet N' Wild products, but again I have not been contacted or have contacted any company to make this list.
I just truly love these products. They are extremely affordable and my everyday go to.
XOXO
𝓭𝓸𝓵𝓵𝔂