10 Japanese Makeup Brands You Need to Know About
Japan has given us things like sushi, anime, and Hello Kitty. Now, these Japanese makeup brands are set to take over American markets.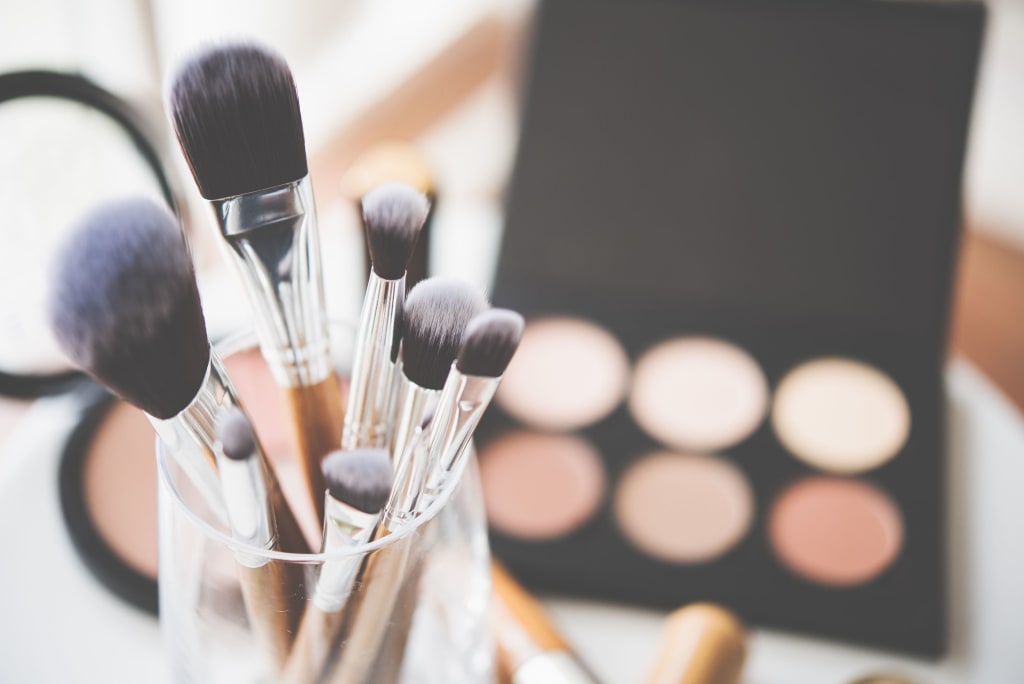 Japan has a culture that's devoted to excellent craftsmanship and perfection. It's a country that has wowed the world with a number of artforms, including their cooking, manga, and clothing styles.
As one would expect, the country's booming makeup industry is also gaining a strong reputation for excellence. This actually could be said about much of Asia's insanely popular beauty scene.
In recent years, beauty industry insiders have started to eschew American makeup brands in favor of the best K-beauty makeup brands. Now, Japanese makeup brands are starting to get the applause they deserve.
Not sure where to start? Here are some of the biggest names from Japan that you can try.
Shiseido might be one of the most widely-recognized Japanese makeup brands on this list, and if you haven't heard of them yet, you can check out your local department store makeup counter.
This company is known for delivering incredibly high quality skincare products, and having beautiful eyeshadows and foundations. If you're looking for traditional colors that work well at any age, you'll love Shiseido.
Excel is one of those rare Japanese makeup brands that is both affordable and ultra high quality. Though almost all Excel products are great, what really makes them one of the most popular imports among beauty fiends is their eyeliner.
The eyeliner pen's design gives you razor sharp lines, and also stays on more solidly than most American brands can even try to achieve.
Fans of anything kawaii will love the adorably cute packaging that CANMAKE is known for. Pink, pretty, and pointedly feminine, CANMAKE's products are all about bringing out the girly girl in you while delivering incredibly pigmented hues.
You really can't go wrong with CANMAKE. Their blushes and rouge lines, though, are the ones that have really taken off on the international market.
If you're a fan of affordable makeup products for beginners, then you might like Japan's perennially-youthful Integrate Makeup. Fans of Japanese makeup brands will tell you that this is actually Shiseido's sister brand—and is designed for younger women who want to "live lovely."
This brand is also known for being great for women who want to erase fine lines. Either way, if you have a yearning for a flawless face at an affordable price, this brand will do the trick.
Sofina may have started out primarily as a skincare line, but now, they're a seriously hot Japanese cosmetics brand. This company has gotten a solid rep for their primers, many of which are designed to work on oily skin.
What you're going to enjoy about their primer line is the SPF 50 rating, their waterproof quality, and the fact that they keep your makeup staying put. Did we mention it also moisturizes? Because it does.
Majolica Majorca Makeup is one of the many Japanese makeup brands that emphasizes the kawaii factor of beauty products. When you use stuff from this brand, it's really hard not to get the vibe that you're borrowing a Disney princess's beauty products.
This brand has amazing eyeshadow, eyeliner, mascara, and foundation. Fans of hyper-cute, fairytale-themed brands will love using these princessy products on their skin.
Don't be fooled by the French-sounding name; Maquillage Makeup is one of the most popular up-and-coming Japanese makeup brands out there. Like other brands on this list, it's a sister brand to Shiseido.
This brand is a little bit kawaii and a little glitzy—and all awesome in terms of quality. In recent years, Maquillage did collaborations with major names like Sailor Moon. That alone should tell you something!
Kanebo, sometimes also branded as Kanebo Kate, is one of the many Japanese makeup brands that's known for having excellent quality goods. Much like other Japanese cosmetic companies, they're known for having a great skin care line.
Speaking from personal experience, I can tell you that their eyeshadows are a huge steal. They are highly pigmented, often work well without primer, and are made with exceptional ingredients.
If you're a fan of magical girl anime series, then you're probably going to enjoy the aesthetic embraced by this makeup brand. KissMe Heroine is all about magical girls, anime aesthetics, and the power of beauty!
Their top sellers are their hyper volume-enhancing mascaras, which could easily put most department store brands to shame. Surprisingly, KissMe is considered to be a "bargain bin" makeup brand in Japan.
This just goes to show you that you don't need to be a millionaire to look like a million bucks.
Visée Makeup is a favorite among Japanese women who appreciate a subtle look. Among Japanese makeup brands, this one has the reputation for being one of the longest-lasting out there—and for bringing out the natural beauty in every lady.
If you're looking for makeup with similar staying power, Visée is a brand you're going to adore. Their BB creams and CC correctors are what most would say you should scope first.
makeup
About the author
Ossiana Tepfenhart is a writer based out of New Jersey. This is her work account. She loves gifts and tips, so if you like something, tip her!
Reader insights
Be the first to share your insights about this piece.
Add your insights