10 Alternatives to Botox to Get Rid of Frown Lines
Erase your frown lines without fillers? There are the best alternatives to Botox to make that possible.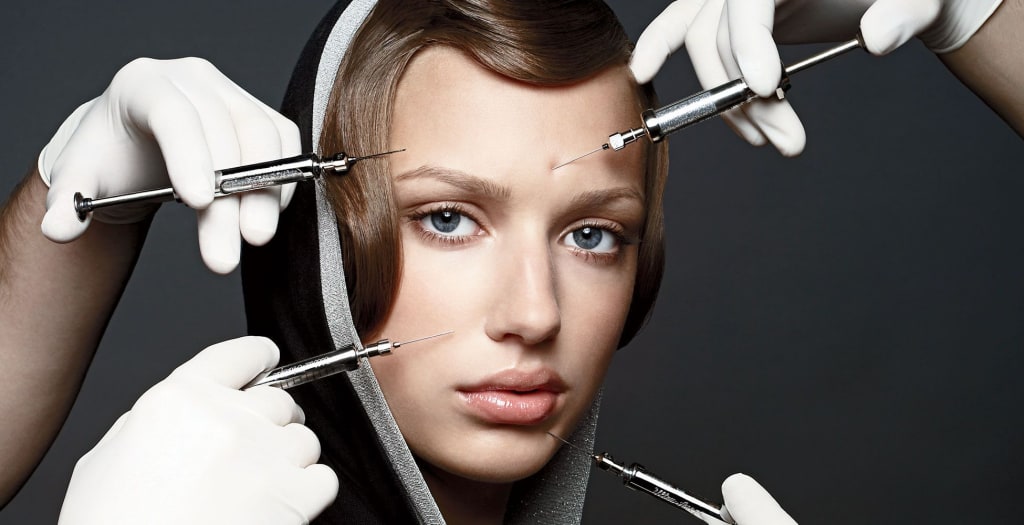 Botox might seem like the only resort to get rid of your deep frown lines. But in the world of skincare, you are rarely limited to one option.
You might be wondering, "Is Botox safe?" After doing research, even though you've learned that Botox can boost your sex life, you still might be looking for other routes. Finding some of the best alternatives to Botox might just change your mind about those pesky frown lines. Instead of resorting to painful fillers or Botox, these alternatives might just save your wallet, your skin, and your lifestyle.
These alternatives include everything from the famous vampire facial to incredible at-home skincare treatments.
Alternative Procedures
When it comes to alternatives to Botox, there are two ways to go: alternative procedures or alternative treatments. Procedures will be found out of the house, typically done by a doctor or professional.
These procedures are proven to create similar outcomes to Botox. However, they might not be much cheaper. But if you're anti-Botox, these are some of the best go-tos to create a wrinkle-free face, specifically for your frown lines.
Acupuncture
To start off the alternatives to Botox procedures, acupuncture ranks as number one. Facial acupuncture has been discussed as being Botox's newest competitor, due to the overwhelming accuracy. The majority of Botox use is done to tackle fine lines and wrinkles. Facial acupuncture will do this, plus reduce redness and even treat cystic acne.
The procedure involves specialized needs that will be placed between fine lines, encouraging the blood flow to hydrate and heal the area. This will also produce more collagen and leave the skin looking firm and plump.
Chemical Peels
A chemical peel does not require any needles, which is what most people look for in a Botox alternative. However, the name does sound a bit intimidating. A chemical peel is a procedure that will peel off the top outer skin layer, called the epidermis.
This will expose smoother skin that lies underneath. To do so, a professional will place an acid solution on the face to enhance and smooth the skin's texture, thus minimizing pores and fine lines. It will also diminish blemishes and uneven skin pigmentation.
It is important to go to a professional for this process, due to the risk and recovery process.
Frotox
Okay, we understand that Frotox might sound a bit gimmicky, but hear us out. As one of the best alternatives to Botox, Frotox can also be called a Cryocure Facial. This facial uses a controlled beam of vaporized liquid nitrogen. This will freeze the skin on the face as well as the neck and scalp area, causing immediate vasoconstriction of the vessels.
This process promises to fill in fine lines, which will dramatically improve your smile lines. This will also tighten the skin and reduce wrinkles, creating an overall youthful appearance. Freezing away your wrinkles doesn't sound so bad, does it?
Vampire Facials
Made famous by Kim Kardashian, the Vampire facial is clearly not cheap, if its something a Kardashian has tried out. However, besides the cost being between $900 and $2,800 per treatment, this procedure is unlike anything on the market.
This is a platelet-rich plasma treatment created by Nataly Gold, the owner of iGlow Med Spa in Beverly Hills. The plasma is injected into the face. Next, a micro-needling device glides across your face, which will cause the stem cells to react.
MIST
MIST is short for Minimally Invasive Stromal Transfer. As one of the most expensive alternatives to Botox, it is certainly luxurious. For a whopping $3,500 and up per visit, MIST is a process of pain-free transferring of processed fat cells from the flank area.
This is done using three instruments, which will each target different skin layers. After a few hours, the treatment is complete. However, it can take two months for the effects to be seen, because this is when the new blood vessels will fully form.
At-Home Treatments
When you think of a Botox alternative, you want to skip the doctor's office altogether, right? These at-home treatments make it possible. Eliminating the invasive treatments done by professionals, these skincare products will transform your skin, without the need for needles.
Frownies are the first alternatives to Botox that you can do all by yourself, in the comfort of your home. As a method to reserve deep expression lines, frown lines are no long your enemy with this product.
Without using injections or toxic chemicals, Frownies dramatically reduce lines the natural way. The patches are easy to use; simply tear a patch into the size and shape needed to place between your eyebrows and along your smile lines. Use them every day, and leave them on for a minimum of three hours.
This product is an at-home peel that you can do that is safe for beginners, and doesn't require a professional to apply. Peter Thomas Roth's Un-Wrinkle Peel pads are easy to use. Used daily on clean skin, you will gently apply this to the face, neck, and décolleté, to be left on for about one to three minutes.
Rinse thoroughly and pat dry to avoid tugging on your skin. To start, use this one to two times a week, building up to daily use. Formulated with beta, alpha, and gamma hydroxy acids, this formula will result in tighter pores, clearer skin, and erased fine lines and wrinkles. No more Botox!
Another one of the best alternatives to Botox is light therapy. And who knew that you could purchase your own tool to complete this treatment at home?
Skin Clinical's product, Reverse, is an anti-aging light therapy machine. Used to reduce fine lines and wrinkles, Reverse is also clinically proven to improve elasticity, firmness, and skin texture, all done by creating collagen production. With the highest energy output of any LED at-home device, you're receiving a doctor's office treatment in the comfort of your home.
Drunk Elephant is known for their life-changing skincare products. And for people with deep smile lines, they didn't forget about you. Eliminating the need for Botox, Drunk Elephant's T.L.C Sukari Babyfacial is the solution for fine lines, wrinkles, dullness, and uneven texture and skin tone.
Containing 25 percent AHA and two percent BHA, this is an at-home facial treatment blended with tartaric, lactic, citric, glycolic, and salicylic acids. Best of all, it is created with all skin types in mind, and will diminish even the deepest set smile lines, without any invasive treatment necessary.
To finish off the best alternatives to Botox, SkinMedica's TNS Essential Serum is one of the most impressive options we've seen on the market. Most known for their raving reviews and before and after results, this skin serum gives Botox a run for its money.
Featuring two active formulas to both smooth wrinkles and regenerate skin cells, this will create a youthful and rejuvenated appearance. To use, simply apply this serum in the morning and at night after both cleaning and toning. Though you will have to wait a bit more time than the instant Botox-like effects, the application will be worthwhile after about six weeks of use.