"Zen" Playlist
My Personal music playlist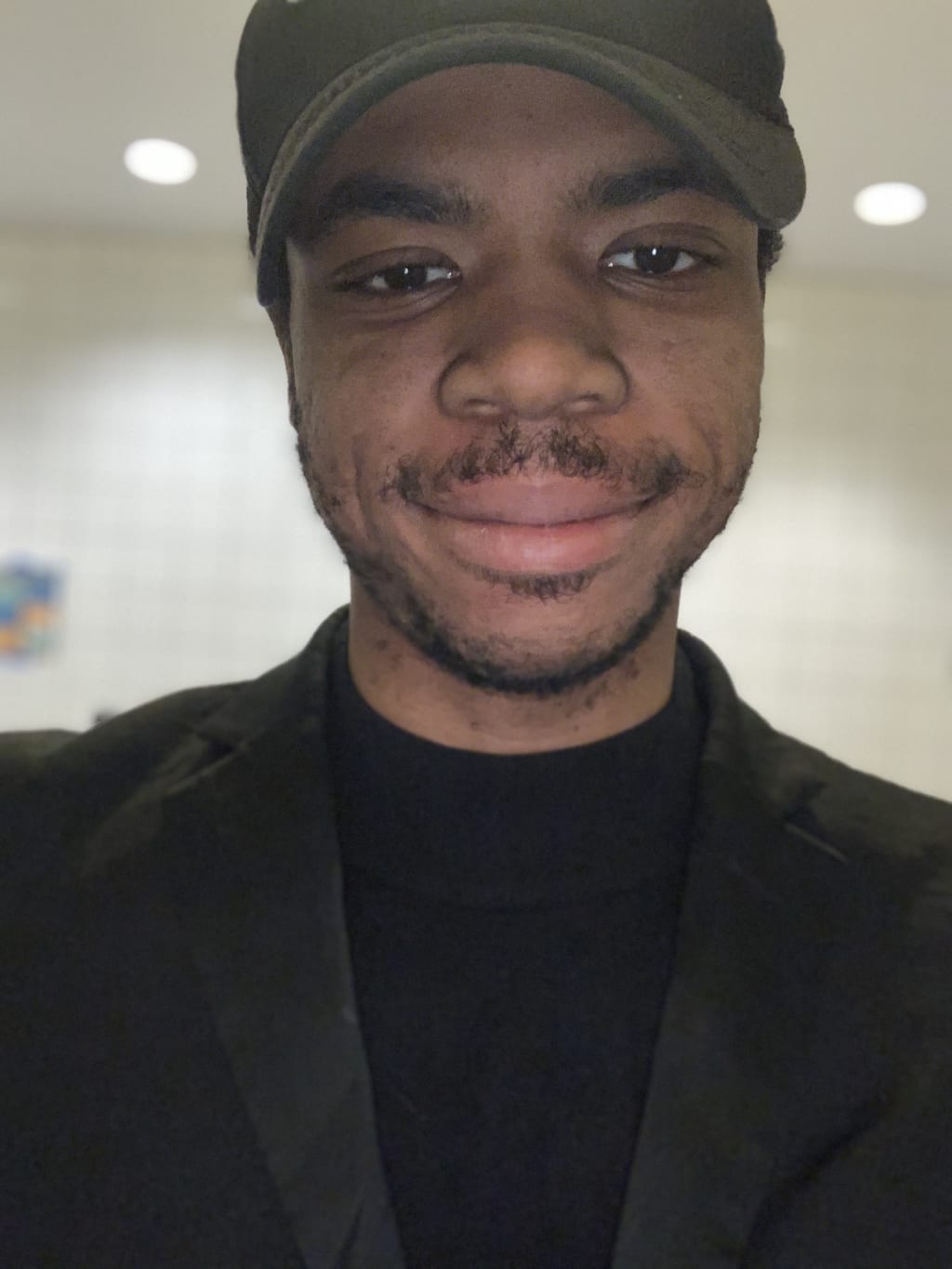 When it comes to meditation and music, they are inseperaptble, like the M & M candy. But I'm not going to be discussing candy. I'm going to share with you all my "Zen" list. First off, what in the world is Zen? Zen has two meanings. In the noun form, it is a name of a Japanese school that teaches about meditation and finding peace through Buddhism. Described as an adjective, it means to feel joy and feel peaceful. With that being said, today, I'll be talking about my "Zen" playlist. My playlist has four genres. The first is meditation. The second is worship music. The third is motivational/clean-up music. And the fourth is hip-hop/rap music. Each one relates to me differently both mentally and physically.
Meditation Music
To begin, let's start with the first genre, meditation music. Meditation music is one of the first genres of music that I will go to if I'm feeling troubled. I was first introduced to this type of music when first beginning my healing journey. My healing journey began when I realized that certain actions of mine started to deeply affect the people who I care about most. I felt the need for peace and healing in my life. I then began to dive into the music of meditation. Like most people, I was unaware at the time that meditation music has special "abilities" that affect your body in a good way. For example, sleep meditation music helps you sleep at night. However, it wasn't until later in my journey that there are rules that needed to be followed. For example, you can't play meditation music while your driving because it can mess up how you drive. It may cause you to become too relaxed and get into an accident. Another example is that you shouldn't play meditation music very loud because you can hurt your ears. Low frequency is best. Those are just simple rules. But here are a few reasons why I like this kind of music. Meditation music helps regulate my mind and soul. This simply means that meditation has a way of bringing calmness into my life. It also can help me when my thoughts feel cluttered and the waves of life are raging around me. My second reason that I listen to meditation music is that it helps me in my chakra practice. You may be thinking, what in the world is a chakra?! And I had that same reaction. I was introduced to this by my good and dearest friend Dominique. She helps bring the positive side out of me even during my darkest moments. She told me about this type of energy that we have within us. We each have seven chakras to be exact. Each one highlight different areas in our life. If any are out of balance, it is usually displayed by an illness or pain in certain areas of the body ( physical ) or mental/spiritual like depression. So by listening to certain meditations relating to that chakra, you can heal those symptoms. Lastly, meditation music helps focuses and clear my mind. This is important to me because sometimes I don't have time to reflect. After all, I'm constantly moving. My mind and being able to focus is a high value because, without meditation music, I would be all over the place honestly!
Worship Music
The second genre of music that helps me is worship or gospel music. This is another type of music that I had to get accustomed to. I wasn't always a believer and I didn't worship often. But now it is a very essential part of my life. I sometimes reminisce about how I used to live and behave. It was wild! But now through worship music, I'm able to live in a new perspective. Worship music has helped me to be at peace with myself by helping build a strong foundation within my faith. What I mean by a strong foundation is that I'm able to stand firmly on what I believe in. Think about a house for example. A house needs a certain foundation for it to stay upright and outlast storms. If the foundation is strong, it will hold. If the foundation is weak, it will fall. The moral is that foundations are the root to why we can succeed. It helps us to remember our "why" and to keep going. In my young, life, I have witnessed a lot. And one thing I'm certain of is that in life, things will constantly change. But, as long as you have your foundation, you will be able to withstand anything. The second reason that worship music brings me peace is because it gives me strength when I am weak. When life is just beating me up and I have nowhere else to turn, no one else to talk to, and no one else to trust, I can always rely upon worship music. There are times when I felt so weak, I didn't want to go on in life. I didn't want to do anything! But when I say that worship music is uplifting, trust me, it uplifts my soul. I'm thankful and humble for the sounds we get to hear from the heavens.
Motivational/House Music
Next, the third genre for my zen playlist would be motivational/house music. This kind of music helps me be at peace by keeping me productive. I'm currently listening to some motivational music while typing this up to you all now. One key thing about me is that I am very productive but in a good way. I multi-task a lot and sometimes it can get a bit chaotic. Luckily, I have this music genre to keep me engaged. Sometimes, I have this thing in which I can start on something, but then get easily distracted by something else. I must say, there are times in which I just get lazy and want to sleep all day. But hey, that's just the cost of being human. It's a good thing this music helps me to become more productive. My second reason for this genre of music is because it also helps when your cleaning up or working out. Both of these things are a form of physical activity and we have to do them to maintain a good and balanced life. However, these things may seem a bit of a chore and this is why some people don't do these things. It's something about this genre of music that makes you want to move. I feel as though this type of music brings me peace to get active in my daily life and not have to carry a burden about it. My last reason for this genre of music is because it helps me while I study and cook. Both of these activities require my attention and direct focus. This type of music is in my Zen playlist because it allows me to do what is needed. It also allows me to concentrate so I can get things done!
Hip-Hop/Rap
Lastly, my last genre in my Zen playlist is Hip-hop/rap music. I like this music because it is in tune with my inner-city culture. I was born and raised on the Southside of Chicago. Chicago means a lot to me because sometimes, that's all we had. What I mean by that is that all we had was each other. I remember times where we used to always play and hang out when the weather is nice, However, darkness follows the good days and that's why summers get scary in my neighborhood. But thanks to rap, I feel now that I'm living through history. That I finally got myself together and who I am as a person comes through rap music. Another reason I like rap music is that rap music is one of the only genres of music in which I have multiple artists that I consider to be my favorite. They're in that category because I followed their story and each one relates to me in some way that I can understand. These things then help me to become a better person by listening to what they're going through and see how I can do it to help out my situation. Rap also taught me about reality because it's not about what you can show, but it's about hard work, dedication, passion, and numbers. It also helps me because I'm also an upcoming music artist myself. I hope to one day pursue that passion and do it with the people I care about. Lastly, I like rap music because it is very relatable. Most of the rap music comes from hoods or Chicago for the most part. So when you listen to artists who are from the same area and neighborhood as you, you become quite attached to them because of the relationship you all share. I think that music is very diverse and has a message that everyone can listen to.
To conclude, my Zen collection may not be how yours is, but one thing that we can share and agree upon is that it brings us peace and comfort. Whatever music you're into whether it, rock, R & B, or rap like me, appreciate the music. Appreciate the sounds and the life that it brings within to people. Most of all, pay attention to the message that the music brings to you. Listen and then follow that message to help build and live a better life. Then, as time passes, you can create your Zen playlist too!