Young Prodigy On The Rise In The Music Industry
Prada J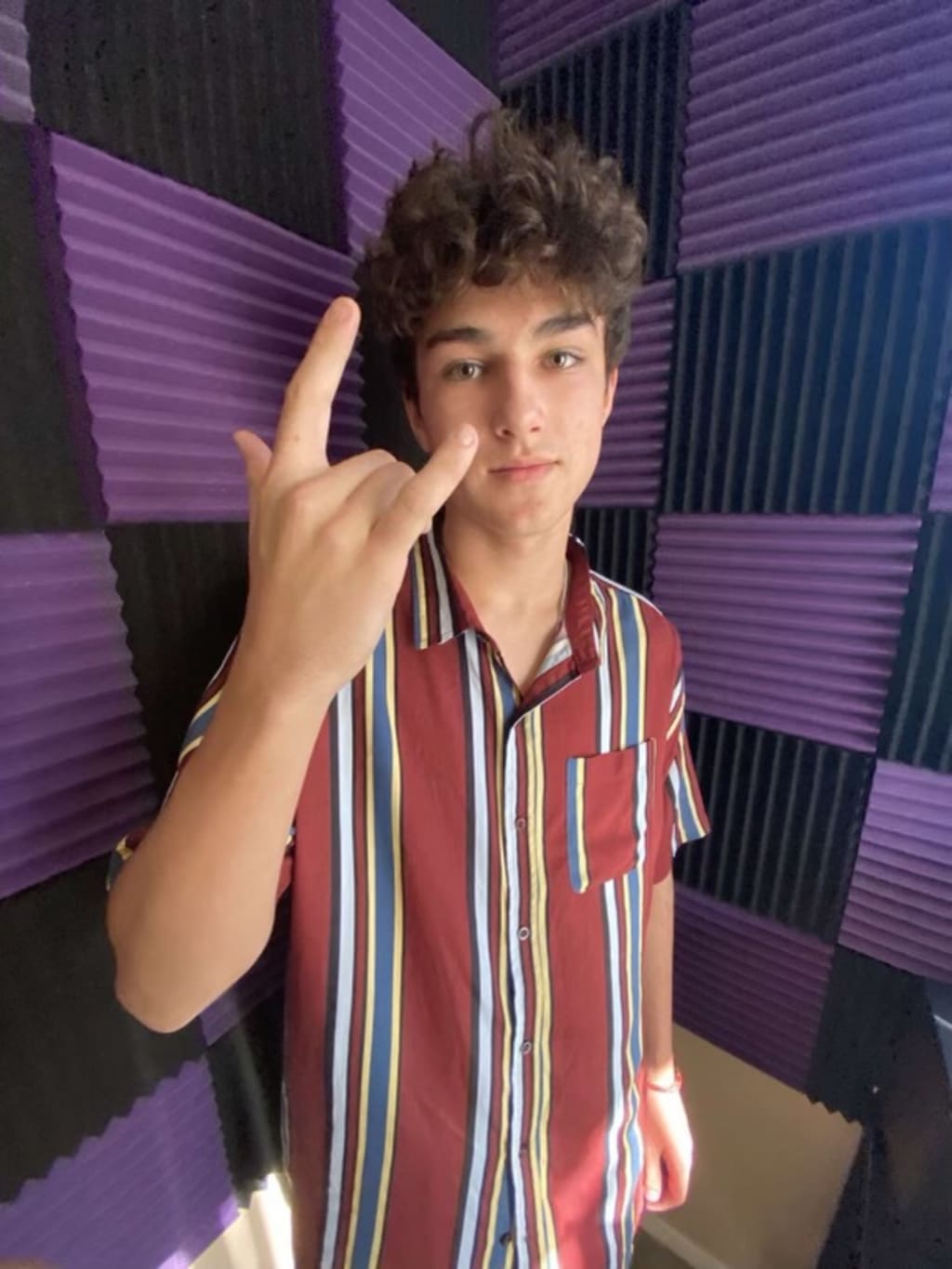 Path of Music
The hip-hop industry has evolved over the years, inspiring generations to create and express. Some start their musical journey at an extremely young age, some start when they are old. Prada J is a young producer who is going to be a name to look out for in this industry. At 16 years old and producing for only a year, he has grown tremendously and hit the ground running. He started off watching genius deconstructed videos, and saw himself pursuing a dream of being an industry standard producer. He does not see it any other way, manifesting the path that he wants to take. Some of his inspirations consist of producers and artists that are on top at the moment. Artists like Lil Peep, Snot, and Polo G, played a part in the growth and development of this producer. Famous producer Nick Mira, led the way and paved this path for this young producer to push limits and make new sounds to show the world. He aspires to work with artists like Snot, Polo G, Wifisfuneral, Lil Skies, and Machine Gun Kelly. Artists like these have opened his mind to new horizons and gave him the ability to create and innovate the sounds he does. He is leading the youth into a revolution of fresh music.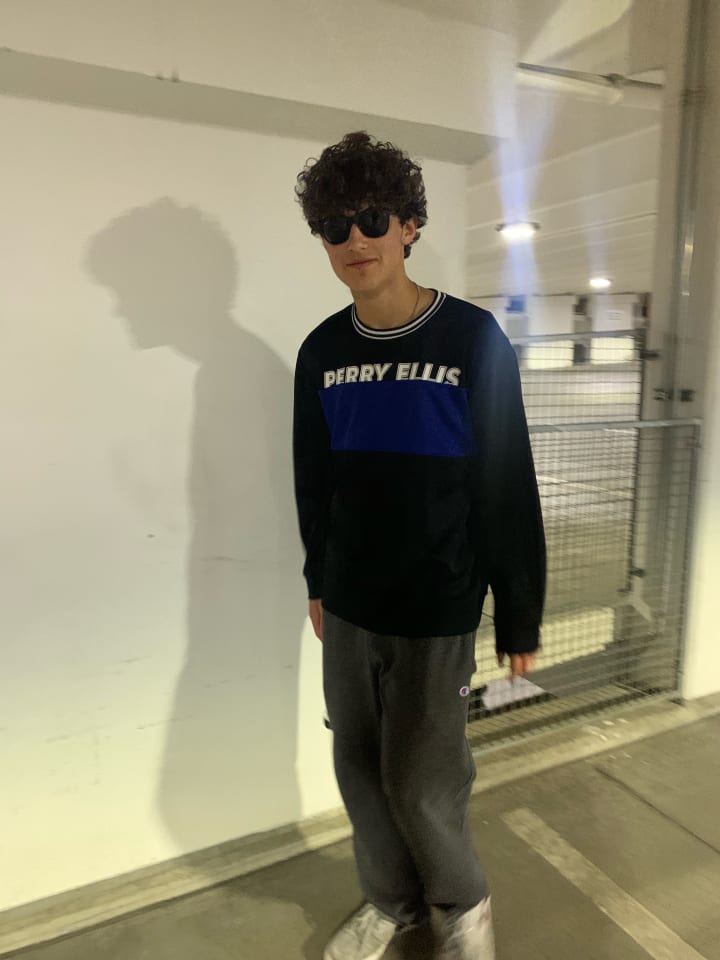 Works
In this short amount of time, Prada J has worked with various artists on the come up. He has worked with artists like ZIXN, Slowie baby, Jaswed, Yunghuf, and Slxw. His sound is extremely versatile and the world is beginning to notice. In 2020 Prada J has agreed and signed to work with V.O.E. The Label (Visions Over Everything). This huge move has put him in a position to work with renowned Videographer Giomadeit, Producer Heavy Skeez, and artist Kelfromvisions. At the moment, there are no projects out between Kelfromvisions and Prada J but sources say that there is something on the way. The anticipation is building. We are excited to see what this dream team has in store for the future.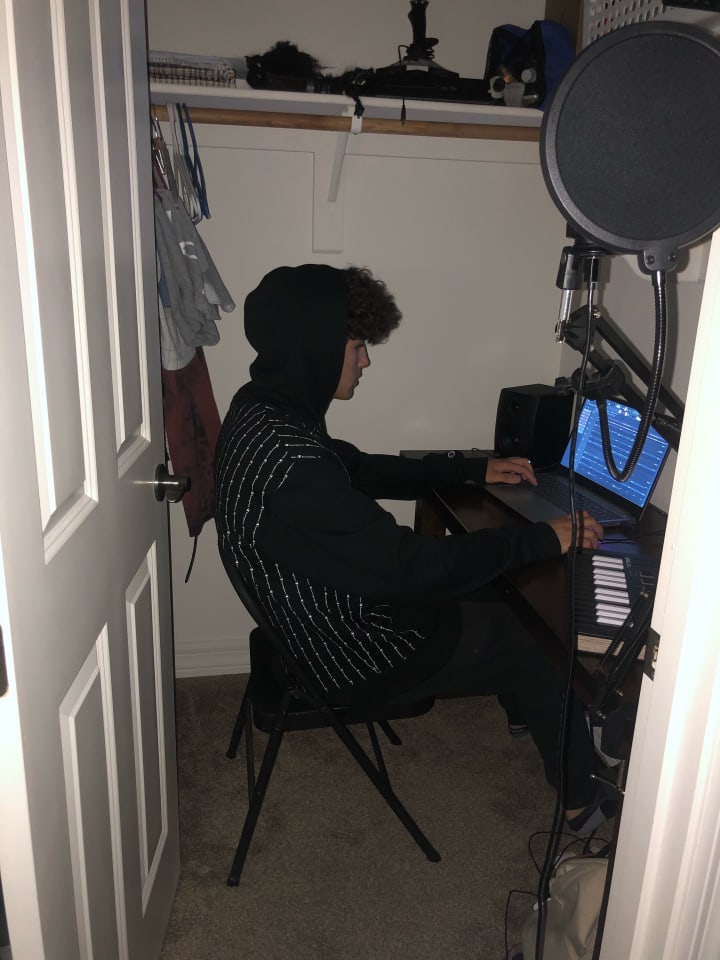 The Purpose
Prada J has various sounds that he has to offer to artists. He is able to make trap beats that Polo G could work with, Punk Rap beats that Iann Dior could vibe to, or something slow that artists like X could have worked with. All of these artists have one thing in common. They have the ability to connect with people and influence the world. Their feelings and passion are put into every single song that is released. Prada J possesses this trait and that aligns with his purpose. He makes music to make himself happy and hopes to make others happy. He sees a vision that not many people in this world can see and is able to translate that into beautiful sound. which makes him a perfect fit for the team that he has joined. V.O.E. The Label is run by the same owners of the clothing line known as Visions Attire. Visions welcomes creators that are not afraid to be different and push boundaries. There will always be someone that will tell you that you can't but this team is unfazed and have their eyes on the bigger picture. They all have a dream and a mission, they all intend to touch and make an impression on the entire world. Whether it is through clothing, videos, or even sound. There is a positive message that is being pushed with this crew. Prada J is a crucial piece to this team.
Prada J :
https://www.instagram.com/prodpradaj/
Solo Link:
V.O.E. The Label:
https://www.instagram.com/voe.thelabel/
Kelfromvisions:
https://www.instagram.com/kelfromvisions/
https://distrokid.com/hyperfollow/kelfromvisions/no-time
Giomadeit: