You don't need emotional scars to hate Valentine's Day
I won't do what you tell me!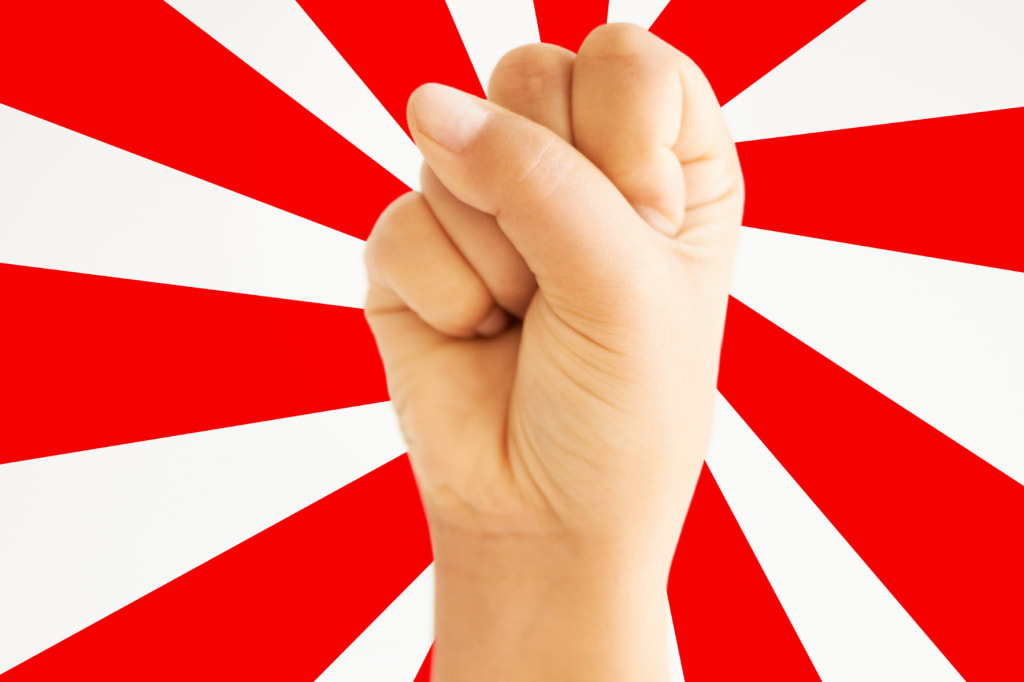 You don't have to be single to hate Valentine's Day. You don't have to carry scars from previous nightmare dates and cruel break-ups to go into hiding when February 14 dawns with a petal-red sky.
I've been fortunate enough not to have any relationship horror stories to spill. I am in a happy partnership now and have been for 12 years.
But still I detest Valentine's Day.
I find myself close to vomiting when I hear lazy love songs - you know the ones, they usually rhyme 'baby' with 'maybe'.
Loved-up, commercially-hypnotised couples lap up the sickly sweet gifts and cuddle up to cliched playlists.
While those stabbed in the heart by Cupid assemble songs to make themselves feel better, no doubt making room for numbers celebrating being single or hating their ex.
All of which misses the point.
Valentine's Day is about conformity. It's about staying on message, doing what is expected of you, following someone else's idea of what love should be.
An anti-Valentine's playlist must be all about rebellion, about freedom, having the space to breathe and be yourself, about doing things the way YOU want to do them.
And if that includes loving someone, that's fine - just don't be dragged down the road lined with red roses. You and your partner will be wearing matching nightwear in no time. You have been warned.
Roses have thorns
What's wrong with roses? I hate them, not just because the Valentine's trade does enormous harm to the environment (I write about that here), but because it takes me back to when I was younger, when I was dating, when I went along with the whole charade because that's what I was expected to do.
So I'd book a fancy restaurant to take my girlfriend for a Valentine's Day meal. It was already going to cost me more money than I had banked. The prices are hiked distastefully on February 14. There was a danger my credit card would be refused and the pair of us would wind up washing dishes to pay the bill.
I'd be surrounded by dozens of other young couples, extra tables crammed into the floorspace to maximise the profits of lust. This was dirty money, for sure. We were paying extortionate rates in the hope that our partners would be happy to take us to bed later that night, let's be honest.
Nibbling gently on the second course, minding our manners, the alcohol now loosening our nerves and inhibitions, we would be staring into our partner's eyes - only to be rudely interrupted by some idiot attempting to play the violin, carrying a basket of roses.
Why had the restaurant let HIM in?! No doubt to get a 30 per cent cut at least. The guy, unemployed only the day before, would stutter around the restaurant from table to table, asking "would you like to buy your lovely lady/gentleman a rose?"
Well I couldn't say no, could I?! If I did, that would be the end of any chance I had of a night of unbridled passion.
"Yes, of course.... HOW MUCH?! Ha, only joking, anything for my precious one...."
Yeuch.
I am very fortunate that my partner today is also no fan of Valentine's Day. We don't do romance. We love each other, we show it in our own ways, we don't need to buy each other giant cuddly bears, glittery cards, flowers and chocolates to prove it.
I mean, this is just one day a year. There are 364 others, and if you aren't on the ball on those ones, Valentine's Day has been a pointless, expensive exercise.
So it stands to reason, I guess, that when I put together my Spotify playlists, I'm not selecting anything that would appear on "Greatest Love Songs Ever Ever Ever," or such nonsense albums that Valentines fans can't resist buying for each other.
But neither will I be selecting songs which are particularly anti-love or anti-romance.
My Anti-Valentine's selection is about taking control, it's about standing out from the crowd, it's about individuality and uniqueness. It's a celebration of being in control. Such qualities do not impress the modern day commercial gods of love.
I invite you to take a deep breath, adopt a positive mindset, and take a listen...
Free To Decide - The Cranberries
I'm still reeling over the tragic loss of Cranberries singer Dolores O'Riordan in 2018 at the age of just 46. She was feisty and she knew her own mind.
In this song she sings I'll live as I choose / Or I will not live at all. Non-conforming to the end.
I'm Free - The Soup Dragons
A massive party hit in the 90s, it was actually a dancey version of a Rolling Stones song.
After the opening call to arms: Don't be afraid of your freedom! the song revels in the independence of lyrics I'm free / To do what I want / Any old time.
Running Free - Iron Maiden
Just sixteen / A pickup truck / Out of money / Out of luck.
I've got nowhere to call my own / Hit the gas / And here I go.
Doesn't that put the wind in your sails?
Killing In The Name Of - Rage Against The Machine
Consider 'the machine' to be commercialism. Consider 'rage' and 'killing' to be rebellion. You know the lyrics. It's an anthem.
F*** you, I won't do what you tell me!
Declare Independence - Bjork
Declare independence / Don't let them do that to you!
Bjork sounds the orders about Valentine's Day. Or dictatorships. Either works.
Let's Dance To Joy Division - The Wombats
I love these guys. The trio met at Sir Paul McCartney's Liverpool Performing Arts Academy and in this song observe that life gets you down, but music can lift you up.
Even if that music is generally regarded as being depressing music, like that of Joy Division.
Radiohead have the same uplifting effect on me, strangely.
So no pathetic, poorly written love songs required:
Let's dance to Joy Division / And celebrate the irony,
Everything is going wrong / But we're so happy.
Sexuality - Billy Bragg
We're really embracing our freedom, independence and uniqueness now - and acknowledging that this can all happen within the walls of a relationship.
Sexuality - Strong and warm and wild and free
Sexuality - Your laws do not apply to me
Sexuality - Come eat and drink and sleep with me
Sexuality - We can be what we want to be
Let's have some more positivity...
Sun Hits The Sky - Supergrass
Live for the right things / Be with the right ones,
Or they'll hold you down / They'll turn your world around.
Sound advice, boys.
Don't Worry, Be Happy - Bobby McFerrin
A reminder for everyone stressed about Valentine's Day that it's really no big deal, in the grand scheme of things.
If you're young and loved up, just go with the flow. If you're single or grieving a relationship, you're not missing out on much by sitting outside the plastic bubble of what I like to call V.D.
If you're in a long-term relationship, just carry on with your life.
In every life we have some trouble
But when you worry you make it double
Don't worry, be happy.
You'll Never Walk Alone - Gerry and the Pacemakers
One of the greatest loves in my own life is Liverpool Football Club. This is our anthem. And sadly, very recently, we lost the great Gerry Marsden, whose voice reminds us that:
At the end of the storm / There's a golden sky...
Walk on, walk on
With hope in your heart
And you'll never walk alone
Another great line to buoy you comes from Edinburgh's Stina Marie...
Biro - Honeyblood
All the pain you've been through / Will be the making of you.
Doesn't that put things in perspective?
Now, if we're talking about being independent and not conforming to what is expected of us, there's a classic we can't ignore...
My Way - Frank Sinatra
I faced it all / And I stood tall
And did it my way.
The same applied for former Sex Pistols frontman John Lydon with his band Public Image Limited. When their record company demanded an album containing hits, they stubbornly recorded This Is What You Want... This Is What You Get.
On which...
This Is Not A Love Song - PIL
I'm adaptable and I like my new role
I'm getting better and better
And I have a new goal.
That wasn't a love song, but this is, and there's a very good reason for including it on an Anti-Valentine's playlist...
Gorecki - Lamb
Quite simply, this is my favourite ever love song, and it powers through from a beautiful opening to dance beats proclaiming that love CAN be the best thing you'll ever experience - just don't settle for the Valentine's version, the lazy, unimaginative portrayal of human bonding.
If I should die this very moment / I wouldn't fear,
For I've never known completeness / Like being here.
Everyone should surely desire to experience that at some stage in their life.
But sometimes you just can't be bothered with it all, you just want to pretend Valentine's Day isn't happening out there in the big wide world, go to bed and forget it. Move on come the next day.
And that's perfectly fine, too.
Pull The Curtains - Grandaddy
Sometimes you gotta turn it off,
Man, you gotta walk away.
And then sometimes you gotta say
"This is gonna be the day."
YOU decide today. YOU are in charge.
playlist
About the author
Journalist and blogger, editor of greengreengreen.org, on a mission to inform, educate and entertain
Reader insights
Be the first to share your insights about this piece.
Add your insights