Will the Funny Freddie Gibbs Please Shut Up
The rapper has a decision to make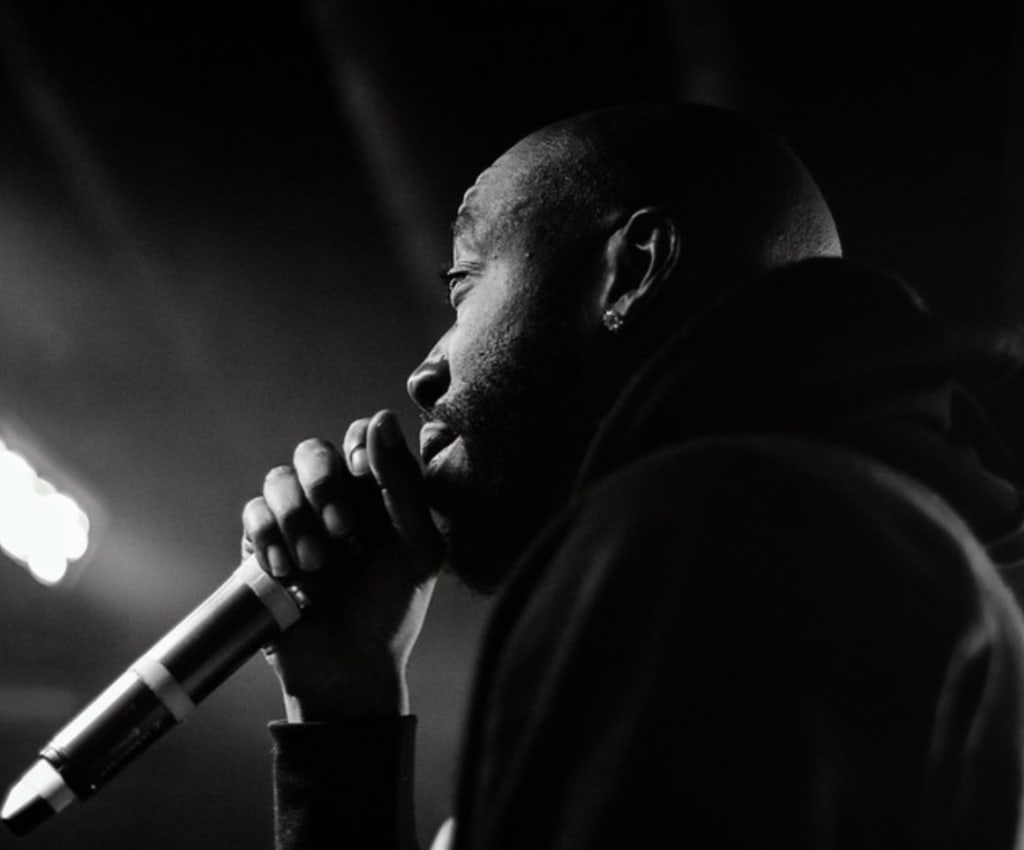 Photograph by: thecomeupshow
In a genre rife with artistic and actual violence, the humor of a class clown is always welcome. That court jester supreme is rapper Freddie Gibbs.
By securing his spot as one of the best spitters in the game, he has accomplished the feat of being funny without being overzealous. He takes himself seriously, while also being able to chuckle at other rappers, friend or foe. His reputation for being a strong lyricist, and an organizer of complete projects coincides with his comedy.
At one point he made multiple pop up Instagram accounts just to troll podcast hosts like podcaster Akademiks. His blend of seriousness and hilarity is a tightrope balancing-act he obviously enjoys.
As he talks to these rappers, he keeps the game going. His gritty bars show a contrast between the joker and the hard rhymer. His lyricism often paints a picture of rough drug culture, but he also has the mind to lighten up the mood, and imbue hip hop with impressions of man enjoying life without all that.
That's why he has to shut up about the comical situation. Either he continues down the path to riches, making money off brick talk, or he keeps on trolling unsuspecting artists. Gibbs knows the power of the Matrix known as the Internet.
While it's okay to position yourself as a joker, being a viable emcee is more congruent with the status as a statesman in the halls of hip hop.
Gibbs knows the role he plays in this genre. He is aware of how far he can cross the line. What he must decide is whether he can maintain his energy at the mic while busying his Twitter fingers.
In this age of overexposure Gibbs ought to be wary of putting himself out there so he doesn't wear himself thin.
In everything he does, it is magnified for all the Internet trolls to follow in his lead. What Gibbs should show to his compatriots and supporters his ability to keep producing great songs, not tearing down the next rapper. No one is paying him to spend time on his burner accounts antagonizing his fellow rappers. With Akademiks, at least he ate off the merchandise after scolding the young man.
With all of the murders and nonsense hip hop has produced, Gibbs' humor is refreshingly counter-culture. But he probably needs to choose what he wants to do with his career and life.
If he doesn't decide wisely, splitting his focus between recording and trolling social media may burn him out someday. If he sticks to just one lane, namely the recording one, he may have the chance to see his profits rise to heights he never dreamed. He could even continue acting in those comedic roles in television and film just as long as he picks up a bag of cash at the end of it.
To give Gibbs the option of being a rugged rapper or a snickering clown is to say what he should be. As a grown man, he should pick the serious rapper route and see if he can beat JAY-Z's Grammy Award nominations for music. Gibbs can give himself the idea of a fully developed artist who can weave in humor without being an outright funny man. The discussion of his aesthetic should reflect his power with the pen as a heady writer who can still crack a joke.
If he chooses to spend his days ripping apart other emcees on social media, it may be a death knell for his career. Of course he can always find a stand up mic and play a role. Look out, Dave Chappelle.
rap
I am a forever young, ego-driven, radical hipster from Delaware. Investor. Objectivist for life. Instagram: @skylerized
Twitter: @SKYLERIZED
Receive stories by Skyler Saunders in

your feed