When Manuela Hosted a Goodbye to Prince at The Roxy
Prince passed away in April of 2016 and Los Angeles fans were searching for a proper place to gather and say goodbye, when Manuela Testolini and the unofficial Prince fansite, prince.org, stepped in.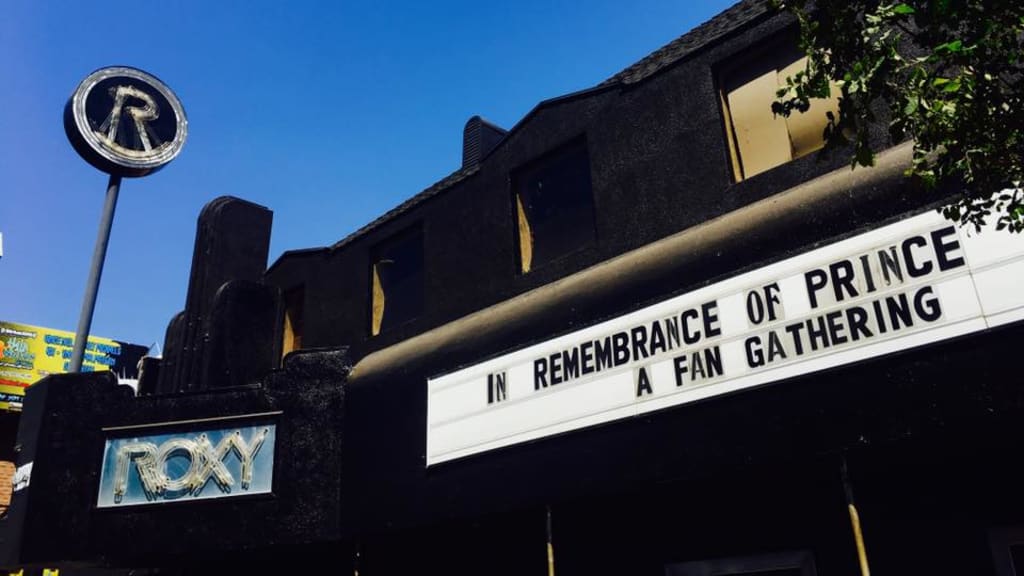 The Day Manuela Testolini and prince.org Set Up a Small, Yet Emotional Farewell to Prince at The Roxy. (Photo by Thomas G Robinson)
Remembering when Prince passed away, most of his fans would think it was the darkest day in their lives. Soon, gatherings at Paisley Park (his home/studio in Chanhasen Mn), and "First Avenue" (the place where most of the concert scenes in his debut film, Purple Rain" were shot), began to pop up suddenly and without fanfare. Soon other Prince-related venues began to have pop up gatherings to talk about, mourn and remember the artist.
When you think of Prince, it's hard not to think of the many things he was remembered for. When you're thinking about the days surrounding his death and the way he died, it's easy to forget what he brought to the world with his music. It is for that reason why he should always be remembered for his musical achievements when his death is brought up.
We can go back to when he first made some noise in the music community. Billboard Magazine (often referred to as the music bible) is what we refer to for the official chart listings. For Prince, his first hit on the charts wasn't going to define his career, in fact, it was only a small dent.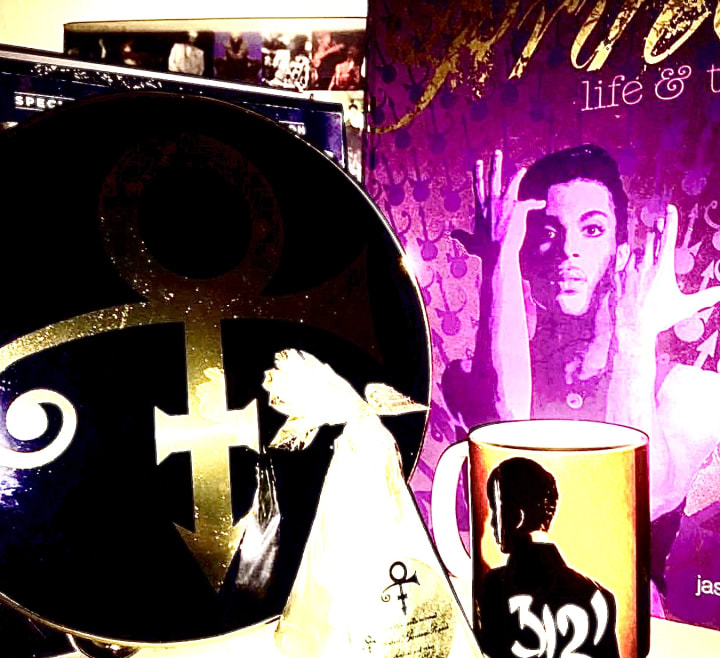 Songs like "Soft and Wet" (which went to 92 on the pop charts and 12 on the R&B charts) or "Just as Long as We're Together" (which went to 91 on the R&B chart, and didn't even score on the pop chart), were both from his debut album, "For You". But those were very minor hits on Billboard's Pop Chart.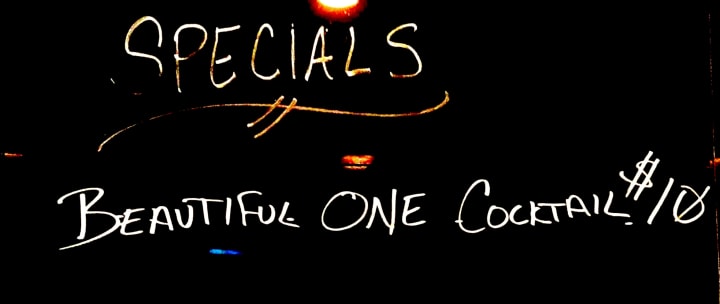 When he had his first real big hit it was in 1979, and it was 0n his second album simply titled, "Prince". The song? "I Wanna Be Your Lover", and it went to #11 on the pop chart and #1 on the R&B chart. That's where his fans really got interested in this very skinny guy with the really low talking voice and really high singing voice. He was this androgynous looking man who wore bikini briefs and trench coats on stage. He was your mom's worst nightmare.
Though he flirted with the top of the chart in Pop music, it wouldn't be until his 4th album, "The Purple Rain Soundtrack", that he would finally score a number one song. It was the only song he recorded that didn't feature a bass on the single. The song? "When Doves Cry". He would follow that with another number one song from the same album, "Let's Go Crazy".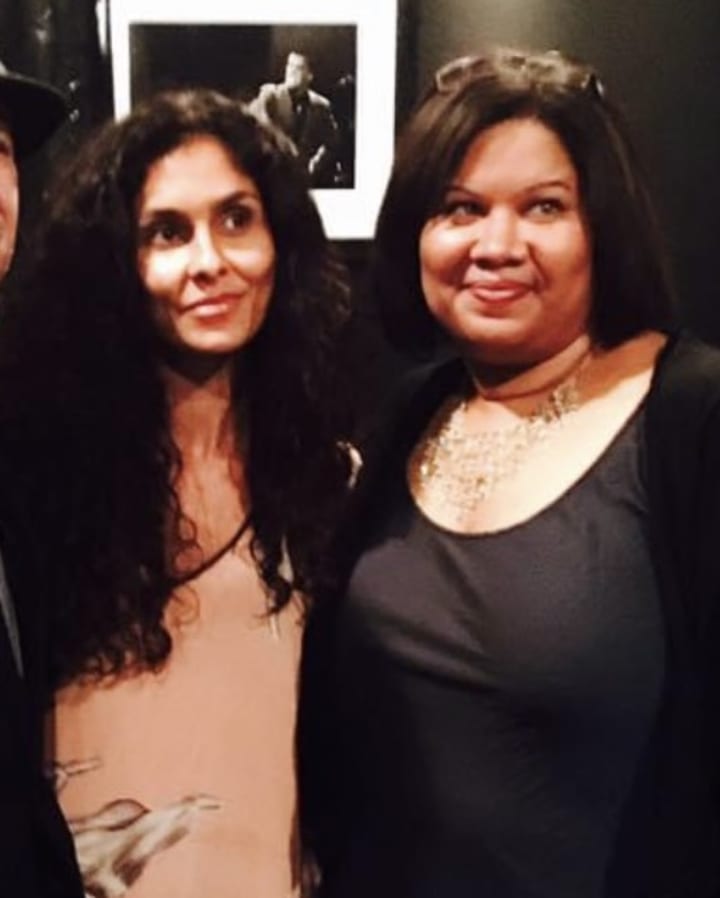 Although the album had several hits on the Pop chart that came close to number one ("Purple Rain" at number two, and "I Would Die 4 U" at number twelve), he wouldn't have another number one until 1986's "Kiss", off the album "Parade".
We can go on to list all of his songs that charted, but that's not the reason you're here. The topic is about when his second wife, Manuela, made it a point for those on the west coast, specifically West Hollywood in Los Angeles County, were given the opportunity to say goodbye when the artist passed away unexpectedly.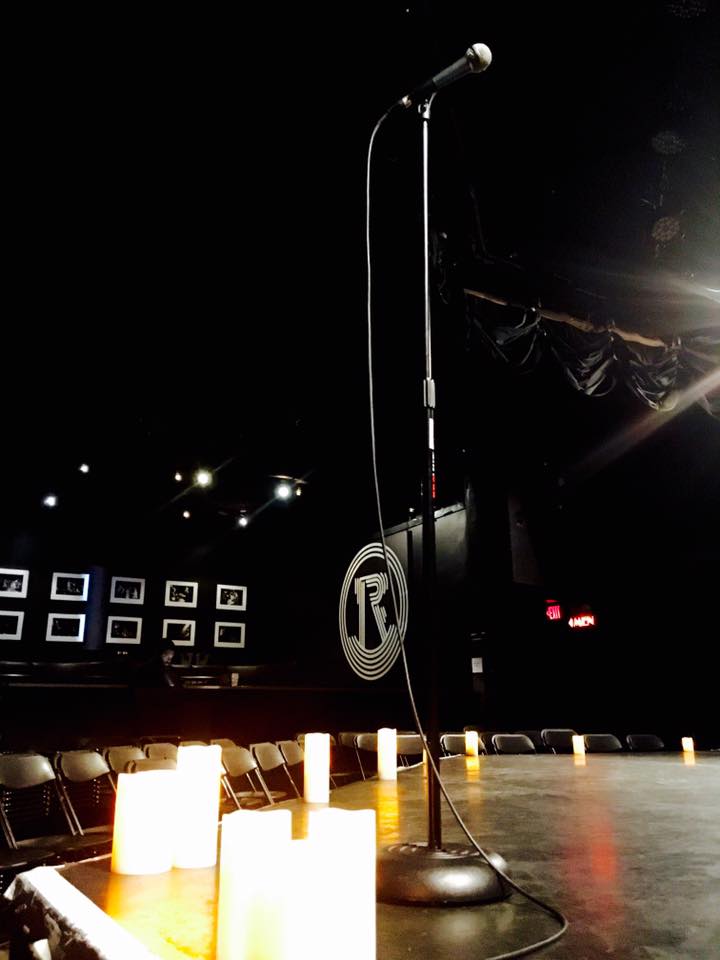 She was able to get in touch with (the privately owned fansite) prince.org's co-owner, Val Margolin, with whose help chose a venue and date for all his fans to go to and pay their respects. The venue they agreed upon was The Roxy Theatre.
Back in the day this theatre venue hosted many top artists (before they became top artists). Artists like Linda Ronstadt, Joe Cocker, Billy Joel, Smokey Robinson, Dolly Parton and Stevie Wonder (to name a few), played a show there where they could be close to the fans during their performances. Prince played there when he first started in 1979, in fact it was his very first performance in the West Coast, so it was only fitting that he would have his memorial there too.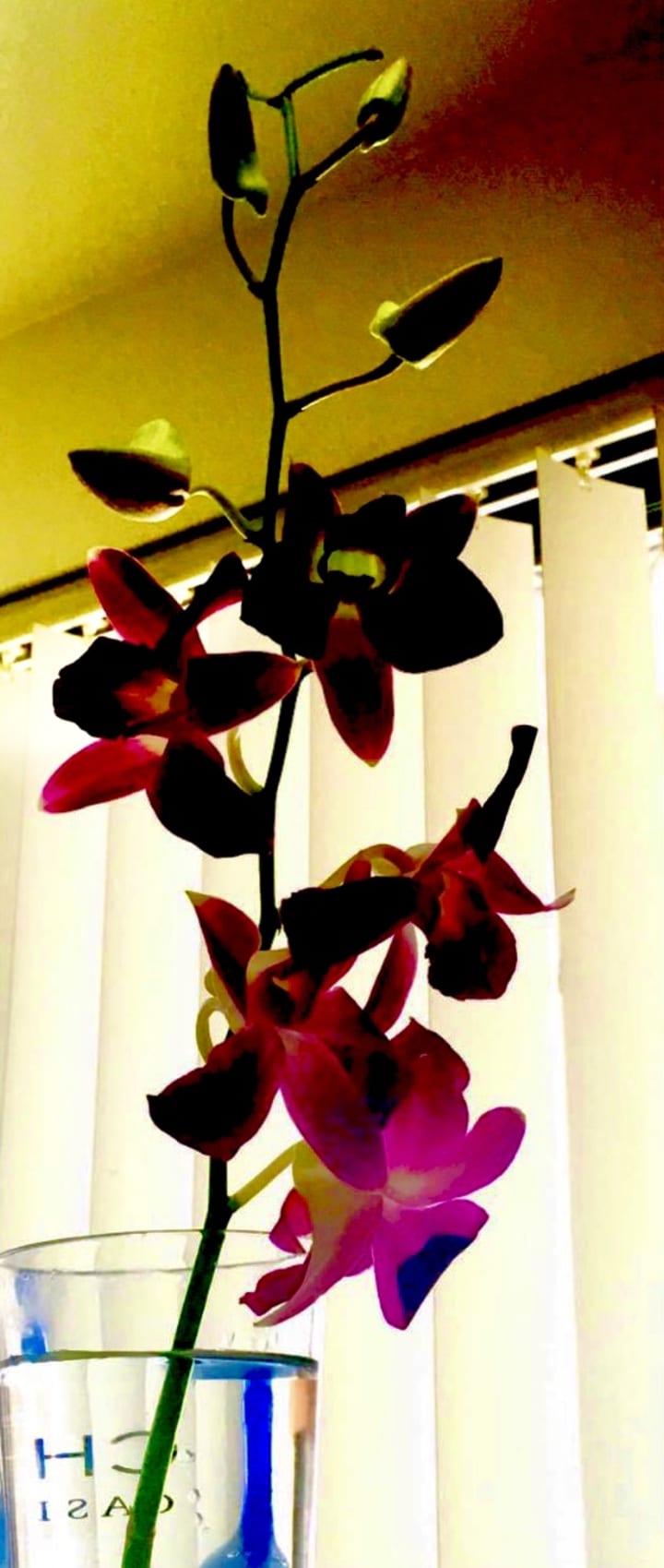 So on this 29th day in August, 2016, The Roxy Theatre opened it's door at noon to present this fan gathering for those wanting to say goodbye to Prince. There was the video of the official service held in May of that year that was on a large video screen. Manuela had explained that due to those who spoke at the service, many who were celebrities, a release had to be obtained by her in order to show the complete film at the event. Since it was such a short notice, many were unable to be reached and the film shown only had those who responded to the short notice.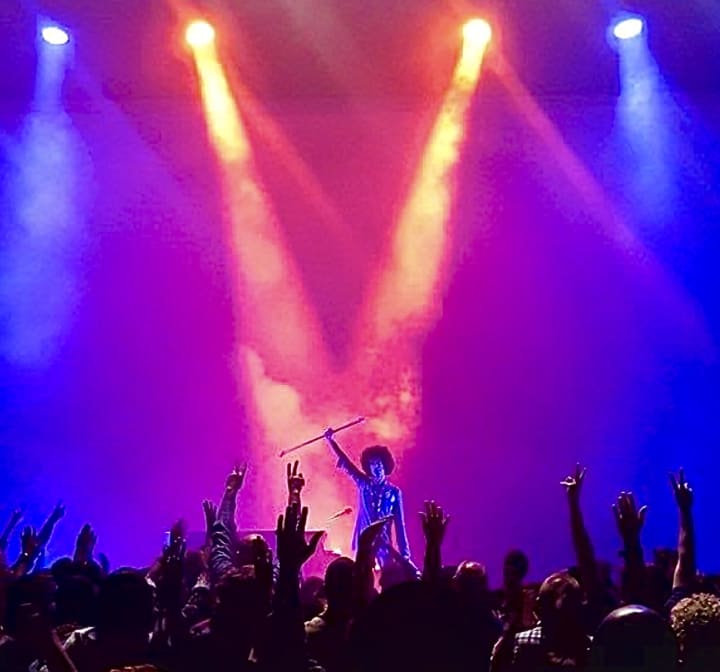 Only 20-40 Prince fans were able to attend, mostly due to the short notice and because it was on Monday at noon, when many fans would be at work. It was explained that the reason it was at noon was because there was to be a celebration of Prince at the Academy of Arts & Sciences (the place where the Oscars are from) where they were inducting Purple Rain into their archives, and a gold plated print of the film was to be shown before they secure it into their archives.
About the Creator
A grandfather, father, son, brother, and friend. He's also a student in a masters program, artist, singer/songwriter, actor, writer & college grad making it through each day scathed, damaged and broken ... but, he's still making it! Kinda.
Reader insights
Be the first to share your insights about this piece.
Add your insights