Wale - 'Self Promotion' EP
A Track by Track Review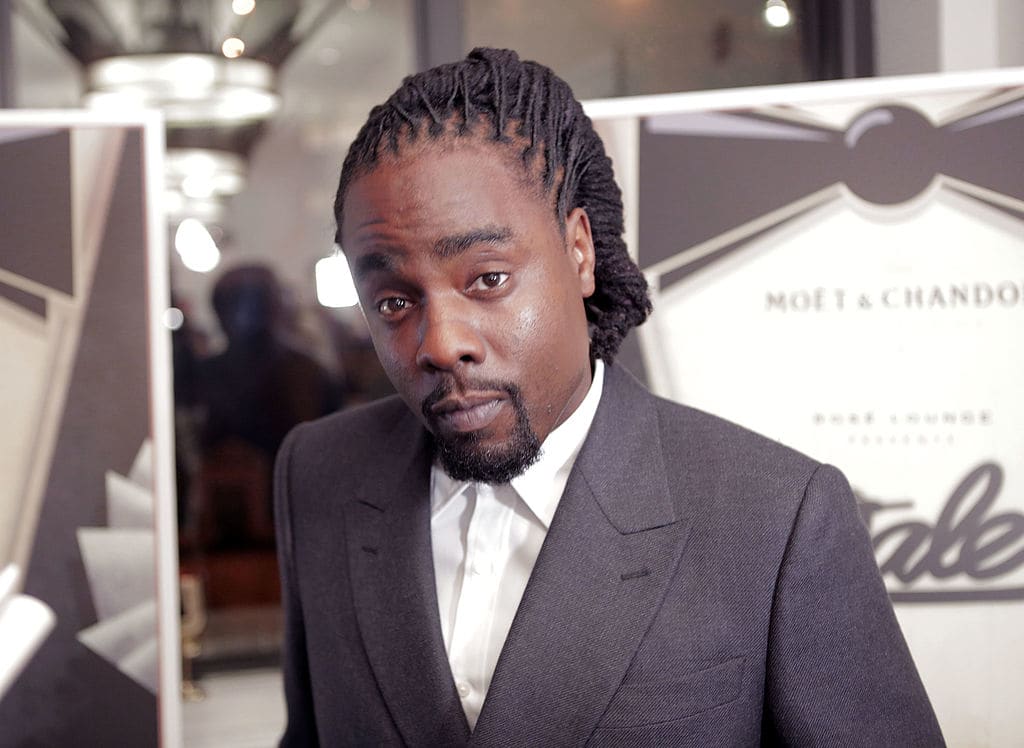 Wale's rap career has felt like a roller coaster ride at times. When he was still a hungry up and comer, he had nowhere to go but up. He has enjoyed a memorable mixtape run—one where every new installment kept the hot streak scorching.
And his commercial releases have mostly been good. He easily has one of the most poignant pens in rap… but somehow he hasn't quite excelled like his peers. In the years since they all broke out, Drake is a pop-rap titan, Kendrick Lamar is a Pulitzer Prize-winning poet, and J. Cole remains the people's champion.
Others like A$ap Rocky have budding stars underneath their wing and fashion endorsements, Kid Cudi still has two undisputed classics, and Meek Mill continues to triumph over adversity. Should I even go on?
At what point did Wale get left behind?
Was his last album Shine even a good album?
I'm sure I'm not the only one pondering these questions. In fact, it seems like these inquiries are circulating in Wale's head. His new Self Promotion EP follows up the It's Complicated EP he dropped two months ago.
Revitalized and with a chip on his shoulder, Wale is self-aware and hungry on his new EP. Here's a track-by-track review:
1.) "Negotiations"
On the intro, Wale portrays himself as a savvy businessman, or a superstar athlete who's now a free agent. Having just left Atlantic Records, he flexes all of the new opportunities that have come his way. He even reveals that he has found success ghostwriting for other artists; and through it all, he hasn't forgotten his melanin.
Memorable Bars:
"Create a record, collect a check, take my name from it/ The face on that plain Jane can replace budgets."
"Look how they talk to you different like you ain't better than them/ you niggas go up in Ellen, forget your melanin quick."
2.) "Salary Kaep"
A play on words between salary "cap" and Kaepernick, Wale defends Colin's right to protest, as well as reinforces his self-love. This track is politically charged and unrepentant. Wale makes it clear that he will compromise for no one.
Memorable Bars:
"Call Goodell we need to speak and shit/ Rap a piece about that CTE/ and give Kaep-ernick a new team to check."
"Run that track run that back/ soldier with militant raps on deck/ whole 'nother level white boy tryna kill me/ whole lotta melanin black don't crack."
3.) "Body Body Body" (Freestyle)
Here, the Washington D.C. native gets melodic. The first two-thirds of the song plays like a lustful poem to an unnamed muse, while the latter half laments the "bodies, bodies, bodies" of black people discarded on the street.
Memorable Bars:
"Flows on flows, they float, they don't miss/ boats and hoes, my little rubber band bitch/ coast to coast like John Wall and Harden."
"It's in your stomach, and one day it'll get you to shine/ the old album title was so-so with the sales, but did it without a writer."
4.) "Cassius (Excellency)" ft. DJ Money
Here, the EP's theme of black excellence comes full circle and full force. Wale name drops controversial/influential figures like Dr. Sebi and Muhammed Ali and takes "Uncle Tom[s] that can sorta rhyme" to task. Along the way, he brags about the "Lexus we never drive" and being proud of who he is. How's that for excellence?
Memorable Bars:
"Charles Manson to celebrate it, somebody save us/ Dr. Sebi was really curing what people gave us."
"I'm a beacon of what you become if you got passion/ I feel like Ali, but feel like I be where all the cash is (Cassius)."
"Pro-black isn't anti-white/ But if a Nazi try me, catch these Ali hands on sight."
The Verdict
Here's hoping Wale remains relentless and with a chip on his shoulder. He sounds like he has gotten a much-needed boost of confidence and is ready to climb new mountains. Self Promotion is a B.