Under the Spotlight: Sam Kim
A Musical Run-Down of One of the Biggest Rising Stars of Korean Music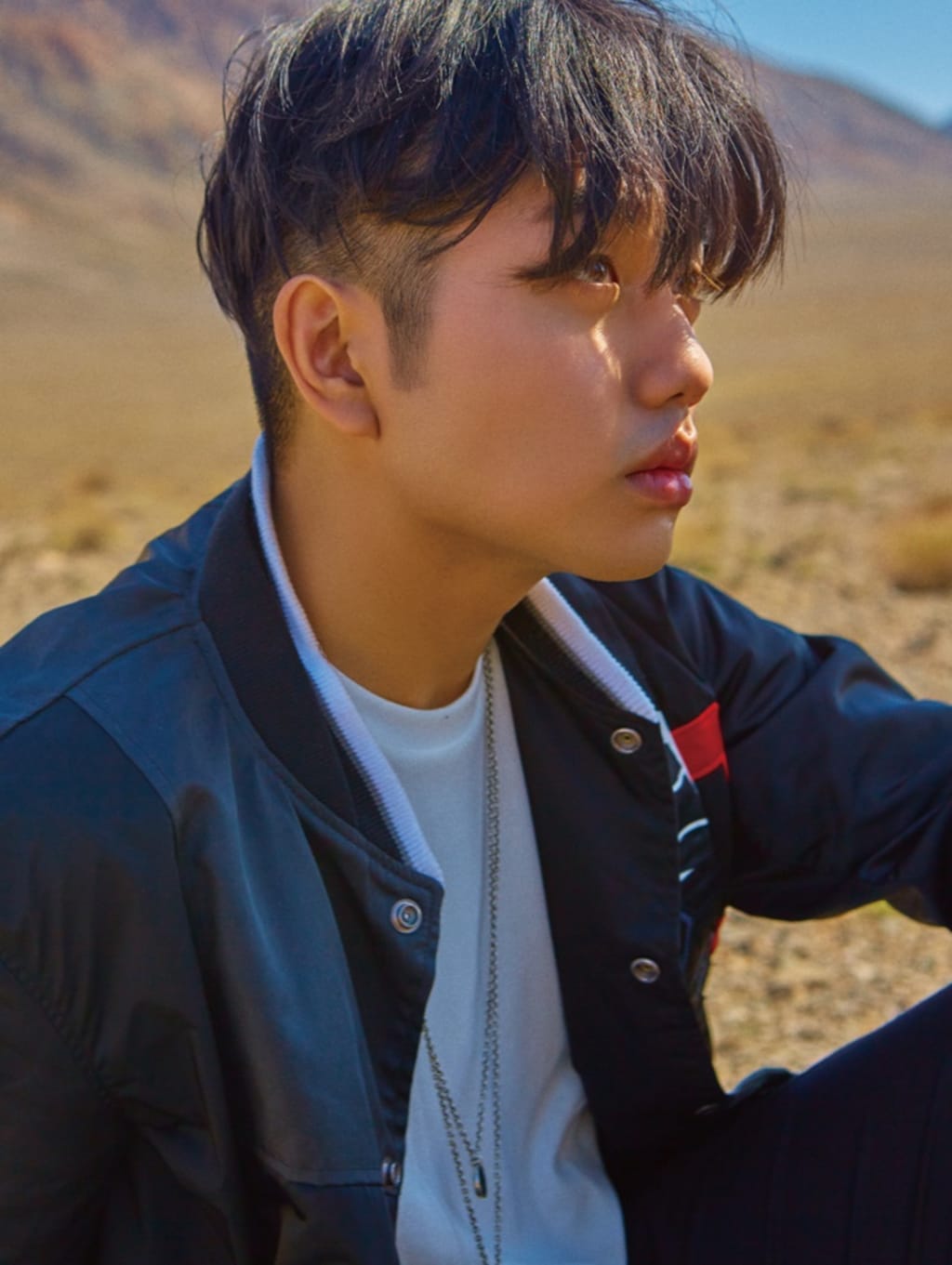 To give a blunt introduction, Sam Kim is a fantastic artist. The 20-year old has a captivating way of shifting styles, showing range, and delivering songs straight out of the top-drawer seemingly effortlessly.
Born in Seattle, Sam was signed to Antenna records after appearing on South-Korean reality show K-pop Star, which, unsurprisingly, is a program that seeks to find the next star of the K-Pop industry.
Fast forward a little-bit and his debut EP, I Am Sam, was released in April of 2016. For a debut effort at such a young age, it was a fantastic appetizer for what was to come. Songs such as "NO Sense" show vocal range and strength, and a slick style beyond his years. "MAMA DON'T WORRY," a real standout track, chooses to centre itself around raw emotion, restrained instrumentals, and a tangibly downbeat tone. It's a beautiful track that industry veterans would be pleased with, and something that would easily be able to earmark Kim as a future star for any critic.
However, it was "SEATTLE" that really resonated with me personally. Clocking in at just over five minutes, it's a real journey of a number that all starts with piano notes and a voice that shows real emotional intensity. It's lyrically phenomenal, and heart-wrenching both vocally and sonically. The tone throughout is superb, and the strings add a whole new layer of emotion towards the tail-end of the song that is more than enough to bring a tear to your eye. No superlative in the world can do something like this justice, and to release such a song before you even turn 20 is a real testament to the talent of Sam Kim.
Continuing through his musical journey, the R&B singer managed to earn himself a spot on the soundtrack of hit drama Goblin, as well as the OST of The Lovebirds: Year 1 x ANTENNA. In between that, however, came "Think About' Chu," a collaboration with AOMG's Loco. It's worthy to note that the production value has definitely went up here, but the groovy instrumentation is catchy, and it's a good indicator of the artist's growth. The overall style is a lot more mature, and the flow is perfect, making this a great introduction to the artist for any potential new listeners. Loco's relaxed voice helps add to the vibe of the track too, and it's now almost a trademark of Sam Kim to make sure that every feature is sublimely chosen. The favour of a collaboration was returned in Loco's song "Alright, Summer Time" released in the summer of 2017, further introducing Kim to a new audience.
As we reach the present day, I can firmly say that 2018 has been a breakout year for the Washington-born artist. The album Sun and Moon reached 23rd place on the Korean album charts, and tracks such as "It's You" and "Make Up" both found themselves in the top 100 of the singles chart, and have amassed almost five million views when combined.
It's a great album, showing off Sam's distinctly brilliant voice, and switching between genres and sub-genres perfectly without harming the flow. Previously mentioned "It's You," featuring megastar Zico, is a love-song that mixes R&B with the acoustic sensibility Kim uses to his advantage in plenty of his tracks. It sticks to the trend of fantastic features, and it's refreshing to see guest artists featured on tracks for more than just name value.
"The Weight" and "Would You Believe" are two of my personal favourites, showing just how far Sam has come since his debut. The rawness and emotion is still there, but the production is smoother, more risks are taken, and everything seems to be more bold. There's a feeling of confidence in everything the 20-year-old does, and it truly feels as if he has found his signature style, which is exciting for fans and critics alike.
It's captivating for me to write about an artist as if he has been a mainstay on the music scene for over a decade, when in fact this growth has all came in the past two to three years. It's clear that Kim is a born entertainer, and I'm excited both as a fan of himself and music in general to see what comes next.
With all that considered, It's more than fair to say that the future is blindingly bright for Sam Kim, and if he continues to hone his style, work at his craft with the same passion and gusto in which he does now, there's no reason why every outlet in the world won't be talking about him for years and years to come.
celebrities