Tunes to Get Grooving To (Part 6)
Week 6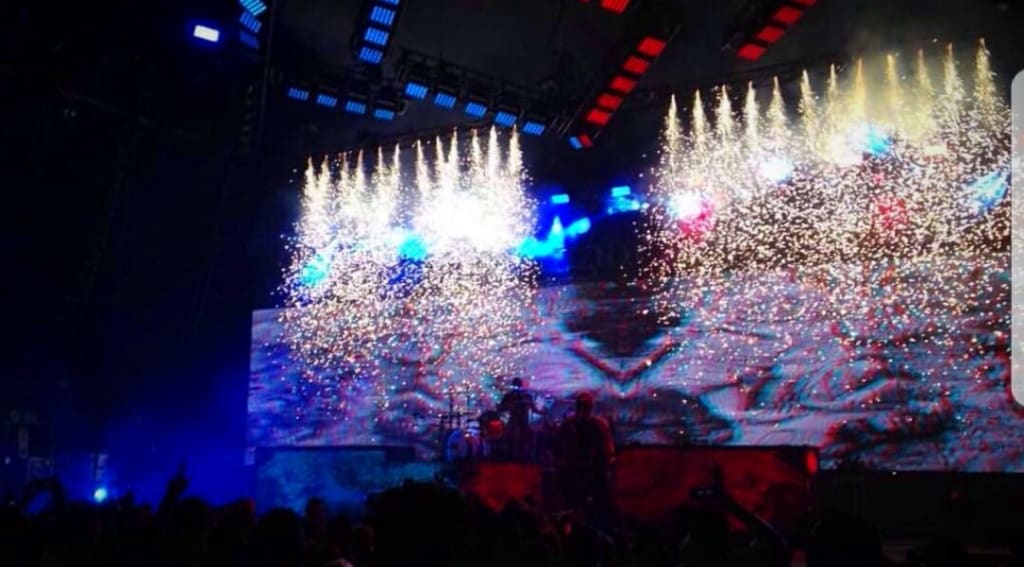 Hi all!
Another week of Tunes to Get Grooving To is here, and I couldn't be happier to show you what I've found this week! After last week's Halloween special I can't wait to get back of track with giving you five new tunes from five amazing bands and singers. So, let's dive straight in!
1. "No Hope Generation"—Mura Masa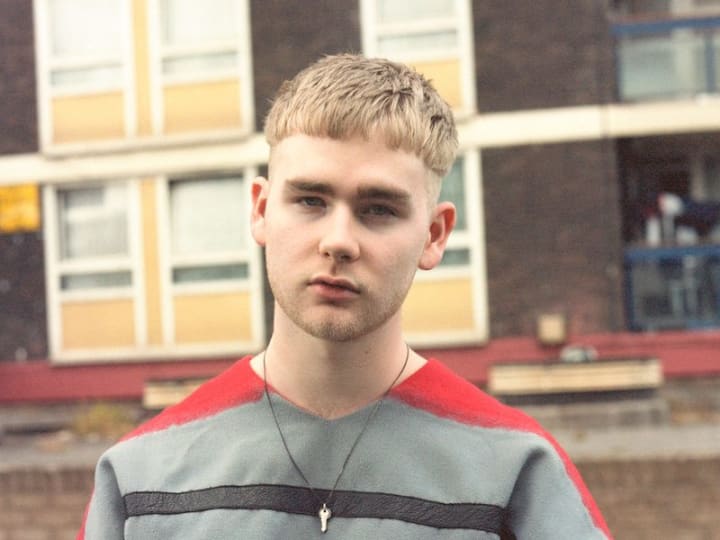 "No Hope Generation" was released at the end of October, and it's giving me summer vibes, to be honest. Mura Masa—known unprofessionally as Alex Crossan—has been creating music since he was 17, first publishing his music on Soundcloud, and has become increasingly more popular over the last six years. His most famous song is "Love$ick," which featured A$AP ROCKY. In 2019, Mura Masa was awarded a Grammy Award for Best Remixed Recording.
"No Hope Generation" has lyrics and music videos capture the moods and vibes of the modern generation, from mentions of alcohol to the incredible acting in the music video. It's edgy, slightly unnerving, but totally amazing at the same time. The entire song seems very much ahead of it's time, and I'm in love. I recommend you check it out NOW!
Listen to "No Hope Generation" here:
2. "The Turtle and the Monkey"—Emily Kinney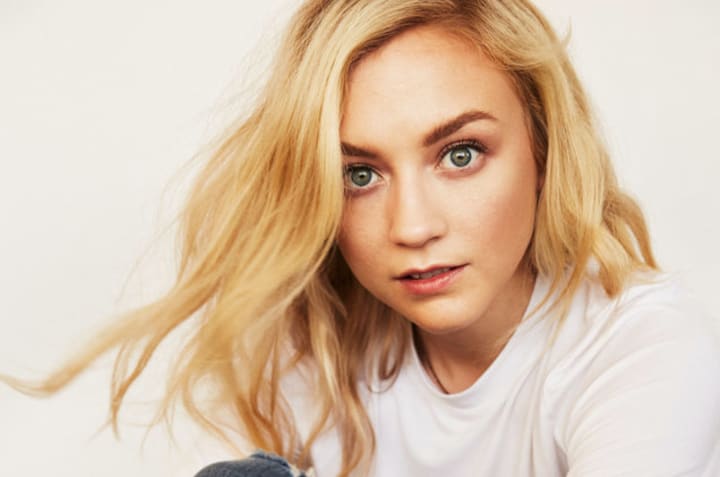 Emily Kinney, who's best known for playing Beth Greene in AMC's The Walking Dead, has been creating music since 2011. During her time on The Walking Dead, her singing abilities were often used throughout many scenes when playing Beth Greene. Since then, she has progressed her music career and has released three albums (2014, 2015, and 2018). Her style is slightly country, as well as indie, and her soft vocals complete her unique style.
"The Turtle and the Monkey" was released on the 31st of October this year and featured on a new episode of The Walking Dead. Many fans are calling it an "musical Easter Egg" as many reminisce on Kinney's past of playing Beth Greene. The song itself is a great one though, connection to The Walking Dead or not. You don't have to be a fan of the horror show to like this song, as it is nowhere near as horrible! The tune is melodic and somewhat peaceful, it's an interesting song and I can't stop listening!
Listen to "The Turtle and the Monkey" here:
3. "6 Feet Under"—Lola Young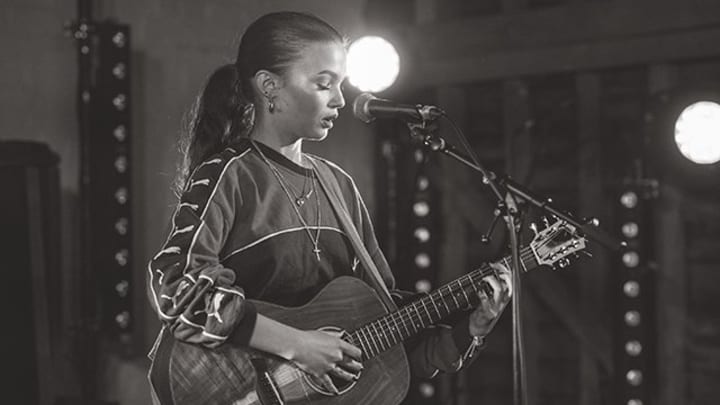 At only 18 years old, it's amazing how intimate and passionate Lola Young's songs are. She states: "My music is all the different parts of me and how I work"; she makes sure to draw you into her world and making you relate to the lyrics and the story they're telling. Lola Young has been described as a new and exciting British artist that will be the UK's new biggest talent. That's quite a title.
"Six Feet Under" is about being in love with someone who doesn't love you back; it's sensitive and fierce. It's her first released song on Spotify and it's addictive. Young has instantly made a song that everyone will love. An instant love. It's relatable and many of the younger generations will feel the pain the lyrics portray. It's a ballad, and a rap, and a pop song. Lola Young's music cannot be categorized. It's unique. It's a must-listen.
Listen to "Six Feet Under" here:
4. "Dream Boy"—Beach Bunny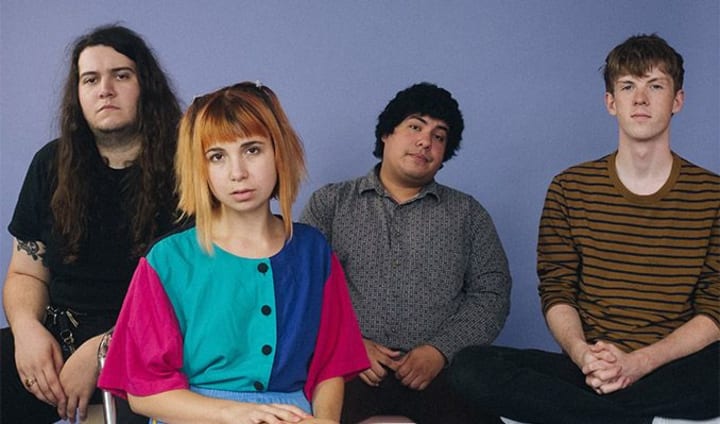 Beach Bunny is a four-piece band that continues to make music about the experiences everybody faces and making catchy songs about it. The band is constantly fixing their style to the perfection that you hear today; after three years of publishing music, they now describe themselves as more "confident and clear-eyed," which has allowed their music to become the most relatable and popular rock/pop anthems of this year. Their recent songs focus on love and this song doesn't disappoint with the feels.
"Dream Boy" is upbeat, quirky and damn near a perfect listen for when you're thinking about your crush. The lyrics are amazing, take one listen and you'll be captivated. It's no doubt that Beach Bunny has made a perfect song here that sums up all of the emotions about love, and all the hesitations that come with it. Also, this band gets bonus points for creating an amazing video that captures teenage life.
Listen to "Dream Boy" here:
5. "You?"—Two Feet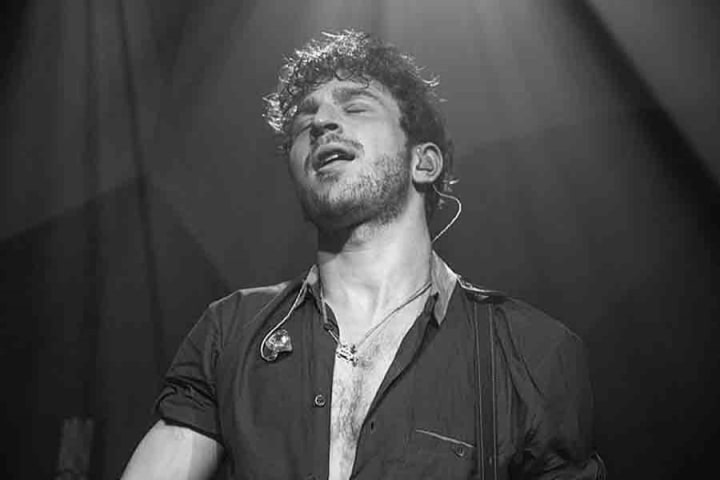 Two Feet is a one-man band/the solo project of Bill Ness. Ness covers all vocals, instruments and produces all his own music, which is a rarity these days. Two Feet is most known for the song "Go Fuck Yourself" which embodies the uniqueness of Ness's music. Fans and critiques have claimed Ness's "silky vocals" and "atmospheric and moody" tunes are what really makes Two Feet so distinctive. Two Feet isn't categorized into a genre, as Ness simply merges a lot of genres to create the music he wants.
"You?" follows this pattern, hence why Two Feet is growing so popular. This tune mixes intensity with chill lyrics, it's one that you can either sway to, or bang your head to. Ness makes it possible to do both. The music video for this song is also powerful, with choreographed dancing that fits perfectly with the beat. It's well worth a listen, and a watch.
Listen to "You?" here:
So that's it for this week! Here's a recap, with the band/singer's Instagram handles if you want to check them out!
Want to get grooving with all these songs but don't want to create your own playlist? Find them in one easy click here to find them on my Spotify playlist! Or, if you need the tunes now, listen below!
Also, if you want to check out my other articles to fins out more about the music you're listening to click here to head to my profile! And don't forget to hit that new like button!
Have a recommendation? Email me at: [email protected]
Tune in next week for another five tunes to get you grooving! But for now, enjoy!