Top 5 Underrated Lana Del Rey Songs
The modern innovator for psychedelic Americana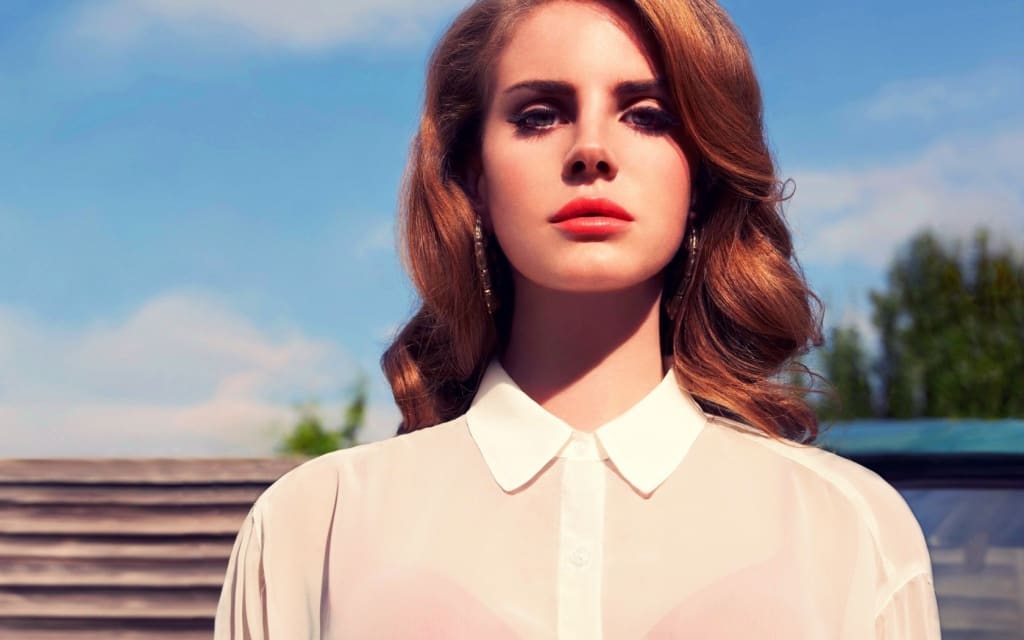 Lana Del Rey has rose to prominence for the musical styles of psychedelic sounds with a story of troubled pasts, a tragic love story, or toxic affections. Over the years she's bestowed her beautiful voice and creative songwriting in six albums from the last decade. In the release of Norman F**cking Rockwell, I've been revisiting the songs on her albums and found some of the songs that didn't get the glamour treatment from this glamour sadcore singer.
In this list I've compromised, are the songs that flew under the radar. These songs are also not in any particular order of my favorite to least favorite , I enjoy all of these equally and I hope you will too.
1. Serial Killer
A sinister nature is a topic rarely composed in Lana's songs. This is a song that's hard to find , but catchy as hell. In our modern society, there is facination for murderous, and sinister characters. Most of the songs that come out that have murder for the topic, it's mostly a killer choosing his target. In this one it's Lana's tale about a vixen in love with a villain. The woman that chooses the immoral wrong over right in her obesession of the killer. This is the theme for those who just find themselves infatuated with a psychotic, to be the assistance for any target her deranged lover desires. Two maniacs in love with the thrill of the kill. This is a song that I think Hannibal Lector would approve of. If you have a yearn for the song of hybristophilia, this is a song for that dark side.
2. Swan Song
When I stumbled upon this song, I saw that it was used for a homemade music video for the movie Jackie. Even though this song has no affiliation in the soundtrack with the movie, there is the inkling feeling that I can't not think of Jackie Kennedy every time I hear this song. I find it ironic considering National Anthem was a stylized version of the Kennedy's. Lana has stated about her facination she's had with the Kennedy family which only adds to that irony of semblance. The orchestra accompaniment in this sorrowful song that already had me in the first two seconds. It's a sad song about how Lana tells how the person she lost, how he suffered and now that he's gone, she won't sing again. It's a moving tribute to anyone who has lost someone.
3. Off to The Games
This is the second song in the 2012 album Born to Die, but it didn't recieve as much attention as the six other singles that received recognition.This is one I that even I unexpectedly didn't think I would like until I heard the lyrics. Lana is one of the best artists I've heard in the past decade that has done a unique lyrical composition about thieves/con artists. In most of Lana's earlier songs, most of them consisted of a certain toxicity that she doesn't mind. The song goes on to express the dedication she has to this con man, willing to go with him wherever he goes, even if it means she'll go to prison so he'll be free. It may not be exact aspect of a relationship to endorse but it's Lana , she makes it sound exciting
4. Carmen
I've always had a fascination for songs that just have a name in the title. It's a story to hear about a girl named Carmen, a troubled, tough, young woman. The object of desire by anyone because of her beauty despite the reputation .The song has multiple meanings as to what Carmen does and why she is the way she is. It's another song off of album Born to Die that needs to be heard.
5. Cola
The song has a heckuva blunt intro to be hooked onto this tune. This is another one of Lana's song where she talks about being the young woman in love with a married older man. It has a similar vibe lyrically to Lolita (this song is also on the same album Paradise) another song where she sings about being with an older man. She sings about the reckless nature she has and how it won't change because she feels alive in this moment. She simply doesn't care what the outcome ends up as long as it's to her own happiness and pleasure in the present time.
If you are a fan of Lana Del Rey and would like to expand the interest in her discography or have an interest in staring to listen to the modern day psychedelic singer, these songs would be good to start with.
About the Creator
What's something interesting you always wanted to know?
Instagram: parrishpassages
tiktok: themysticalspacewitch
My book Inglorious Ink is now available on Amazon!
Reader insights
Be the first to share your insights about this piece.
Add your insights