To the Beat: December 2019
A monthly playlist curated by creators, for creators.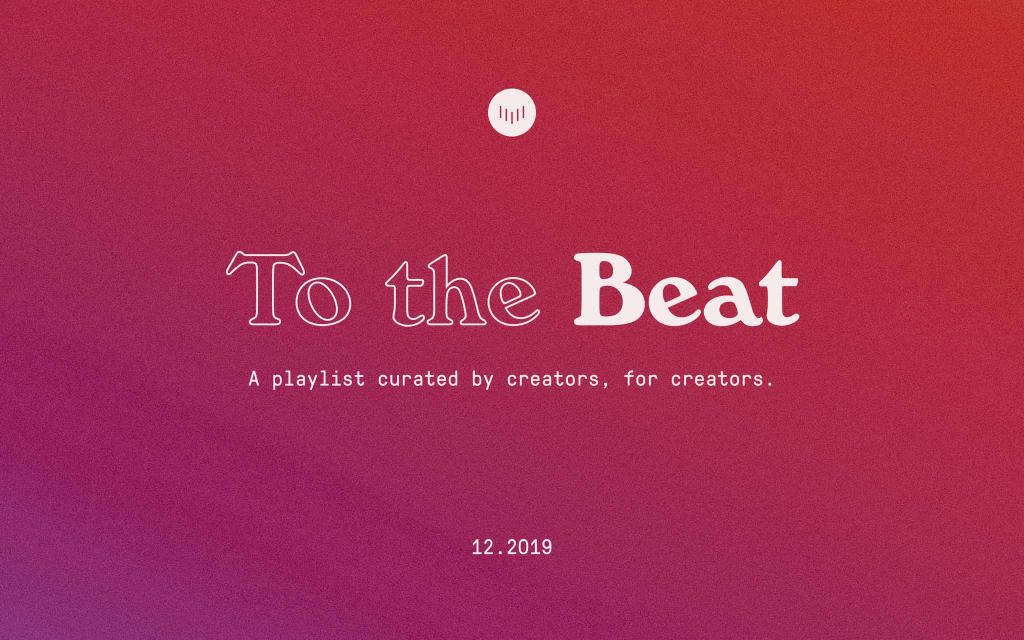 To the Beat is back with a roundup curated from all of the stories you shared in the month of December.
This month's collection includes some throwbacks, roundups and reflections on this past year, and—predictably—a whole bunch of holiday bangers. We've had the list playing on repeat all month, and we hope you enjoy taking a look back at the previous month, year, decade, and six decades with our creators.
Here's a peek at what you can expect in this month's To the Beat playlist, and you can find the complete playlist at the end of this story.
1. "(Festive) Tunes to Get Grooving To" by Leigh Hooper
2. "Friday's Five at 5 | Volume Twenty" by Talya Jacobson
3. "Artists of the 2010s: Part l" by Bralen Williams
4. "All the Things I Said to Myself While Listening to 'Fine Line' for the First Time" by Hannah Irelan
5. "10 Bands that Rocked the 90s" by Bazooka Teaches
Here's this month's full To the Beat playlist: