The Music Muse
Muses from a Musician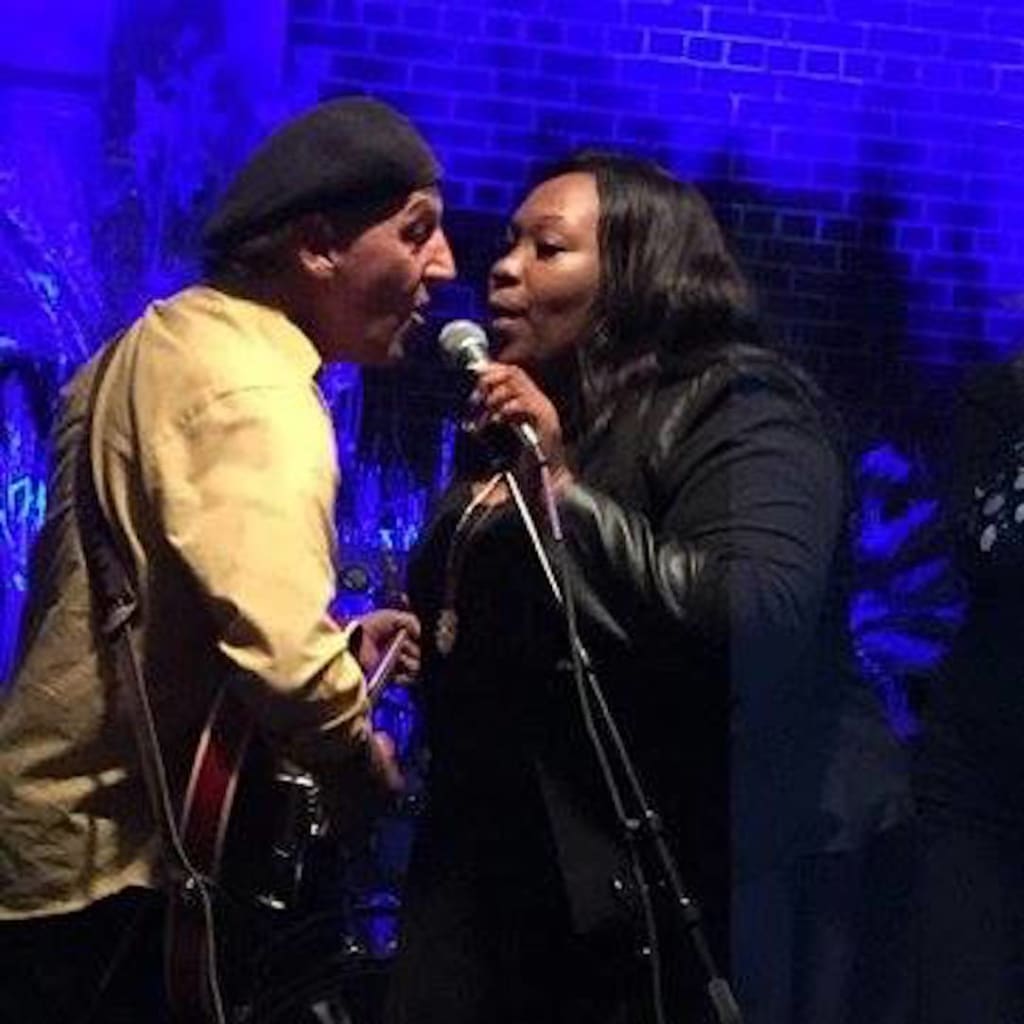 Music is my muse, as well as my cultural common denominator and ever-evolving language. I am 68 years old and have worked as a journalist and author, but my supreme passion has been writing and playing music. The creative process used in pursuit of my art provides a direct link to my spirituality; it is my spirituality: When I write or play music, I feel connected to all things, understand most things, and take the greatest succor in being human.
I have had a number of projects that allowed me to work with musicians much younger than me. While it is impossible to be unaware of differences between millennials and my generation, there are no barriers to cooperation and collaboration working with them as musicians. It is a transcendent language that excludes no one.
Several years ago, I was offered a $1,000 consulting fee to go to Orlando for a day (a two hour and 30 minute drive from my home in Jacksonville, Florida) to help an executive network at a golf convention. I turned it down as I didn't have the motivation to play to corporate game anymore.
However, a few days later, my band drove six hours to Miami, leaving at 6 AM to appear on a public radio show for an hour, just to turn around and return to Jacksonville. As the other two band members slept in the back seat on the drive home, I asked the band's bass player, Cyrus, a multi-instrumentalist devoted to his craft, "What is it about musicians that motivate them to make such sacrifices?"
"A musician is a member of the most gratifying private club in the world," he said. "The pleasure of making music is unlike anything else, right up there with sex."
I understood what he meant. If people go to concerts seeking emotional release, imagine what it is like to make that music. It is the most intimate thing you will ever publicly do. But what about acting you ask? They are playing a role while musicians are providing a window into their souls. It takes a uniquely wired brain to appreciate such yin-yang.
There are other equally satisfying reasons why music is my muse. It allows me to cross cultural barriers and be a witness to the resiliency, grace, and gratitude of those minorities less fortunate than me. As an older white male, I could benefit from many of the perks bestowed to that demographic, but the trade-off of living a one-dimensional life of country clubs and effete dinner parties is no longer worth it. I want very little to do with the corporate world, with its antiseptic boardrooms and lip service to social consciousness. I prefer to collaborate with the tattooed girl who looks like a billboard, or jam with the stoner whose guitar chops invoke visions of Dickie Betts. I want to mix among my kind at venues bathed in neon, and revel in that private club whose members speak a language I understand; in a dreamy world where, in an instant, I am lost in the fold of time and fantasy.
humanity
About the author
Mike Bernos is an author and songwriter whose songs appear on all digital streaming platforms under the bands' Ample Angst and Spice and the Po Boys. His novella, A Devil's Tale: of Love and Redemption was published on Kindle.
Reader insights
Be the first to share your insights about this piece.
Add your insights