The Making of Amie Jay's First Single
Her experience of producing 'Ricochet' as an independent artist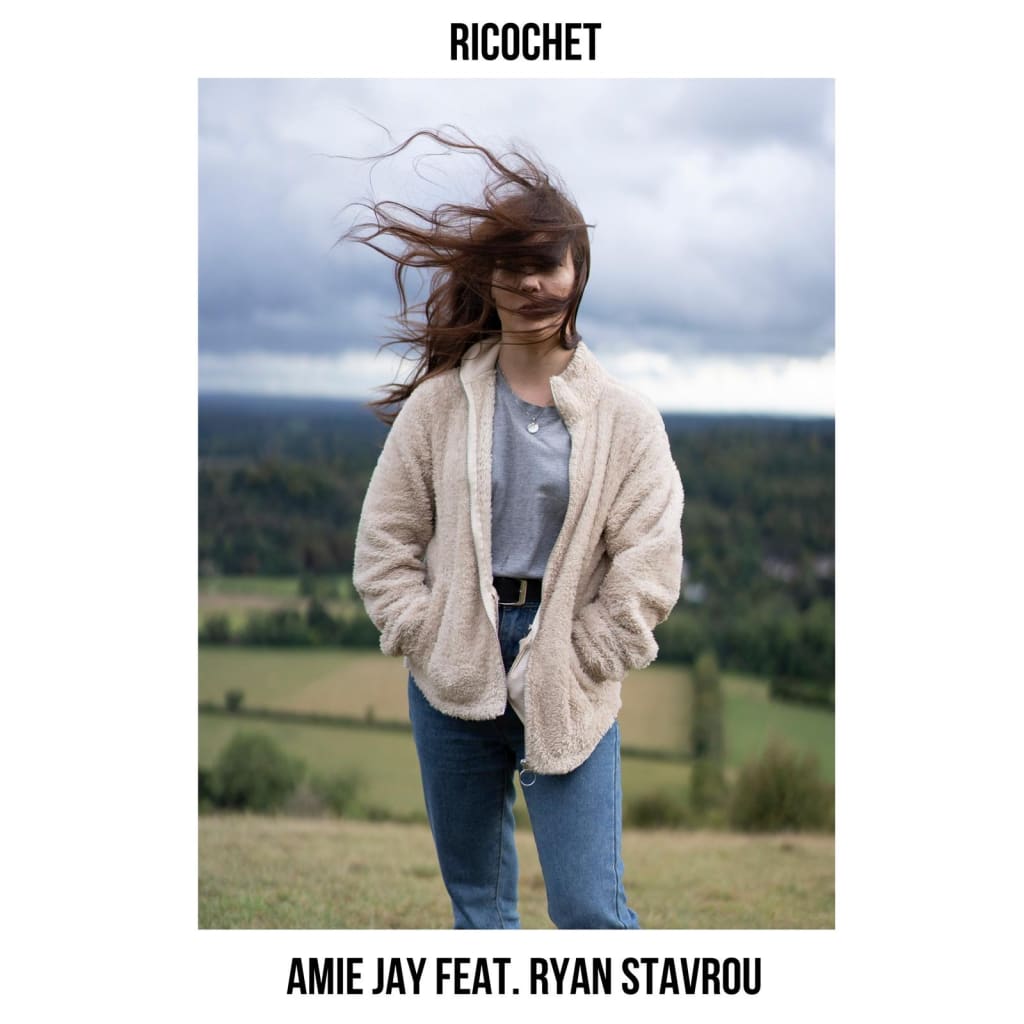 This spring, Amie Jay is fulfilling a lifelong dream by releasing her very first EP, including the single 'Ricochet', which is out now. The young musician has always been passionate about the industry, and has a dance and music degree from Kingston University in London. Today, she will be sharing some of her experiences from producing music as an independent artist.
How long did the production process take?
"I had a bit of guitar and some melody/lyrics when I went to the studio and then straight away, the song developed and poured itself out - so the writing happened very quickly. It took a few long sessions to get the vocals and guitar down and then the song was already almost there. There was a big gap in which the song wasn't worked on so there was quite a wait in the middle… and then it all came together quickly at the end. All in all, from writing to Ricochet being finished, it took 11 months!"
What have you learned during your time working on Ricochet?
"I learned that the 'perfect' takes aren't the ones to use - it's the emotional ones. The first takes I did were rawer because I was emotional, and they ended up in the song as Ryan (producer) was adamant that they had more impact. So I learned to be less of a perfectionist. I also learned that production is more intricate and time-consuming than I thought, but that taking your time on something is worth it. The biggest thing I learned was how to make music with somebody else, because I always work on my own and it's the first time I've had production. It's two sets of ideas, two brains, two different preferences on things but ultimately two lots of creativity which worked out amazingly."
What has been the most challenging aspect of releasing your first single?
"Being patient was challenging. I was obsessed with the song from the start, so waiting for it to be finished was tough. Logistically, it's been a learning curve in terms of distribution, promotion and marketing… releasing music is surprisingly technical and you have to fill many different roles as an independent artist. It's also challenging for somebody who's never worked with a producer before to hand over your baby (I'm a control freak FYI) - but Ryan had so many amazing ideas and tweaks I wouldn't have thought of, so it's worth it!"
What was the most rewarding part of the process?
"I remember hearing the production for the first time as Ryan had built some up without me hearing it - and when I heard the harmonies with the strings, I sobbed! I'll never forget that feeling. Knowing that I finally have recorded music that is authentic to me is amazing. The song came from a hurt place and so turning it into something magical feels incredible. Recording 'Ricochet' was an amazing experience - so much fun, so creative and so freeing. Hopefully I'll hear that people like it and that will be extremely rewarding as I've put a lot of effort into the track."
Tell us about the production of the music video. What were the best parts and what did you find challenging?
"Filming the video was a dream. Jon, the director, was so open and helpful and really believed in my vision and went above and beyond to get it to where I pictured it. The day we filmed, I laughed all day. My friends Eliza & Iain (who let me use their house for some shots) got very involved and had the best time, so it was a collaborative effort to make everything perfect. The challenges were the weather (I was freezing and the rain ruined a shot I wanted), general tiredness because we filmed for two long days and remembering continuity related things!"
How does it feel to release a song you have made to the world?
"I can't describe the feeling, it sounds cheesy but the song is a piece of me and because I've held onto it for almost a year, getting it out there has been even more built up for me. I can't wait for people to hear it and I hope that at least one person can relate to the lyrics because that's really important to me. It'll be nice to take a step back and realise that all the hard work I put in is worth it because Ricochet made it out into the world!"
Listen to Amie Jay's new single Ricochet here!