The Iron Waif: Marianne Faithfull
So much more than Jagger's muse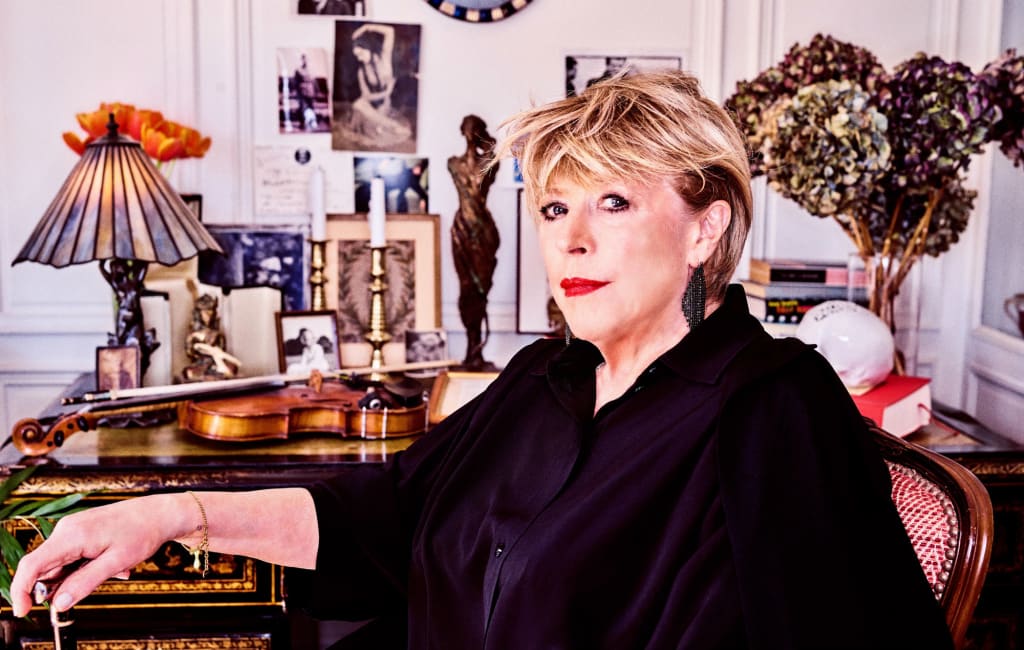 Legend Photo by Mojo Magazine
She's probably best remembered as Mick Jagger's 1960s girlfriend. Or the "girl wrapped in the fur rug" at the 1967 house party when the Rolling Stones were famously busted for drugs. Or the ethereal blonde beauty who was a muse to the best rock and roll band in the world when they were at their peak. But Marianne Faithfull is far more than an ex-concubine to a classic rock god. She's an accomplished singer, songwriter, actress, and author in her own right.
Born on December 29, 1946, Marianne's mother was Eva von Sacher-Masoch, Baroness Erisso, whose family had secretly resisted the Nazis in their native Vienna. Her father, Glynn Faithfull, was a British Army Intelligence Officer who met Eva's family through the course of his duties. Marianne's great-great-uncle was Leopold von Sacher-Masoch, whose 19th-century erotic novel "Venus in Furs" spawned the term "masochism."
Her childhood included growing up in her free-wheeling father's commune, and then attending Catholic school at her mother's insistence. During the tail end of her years at the convent, she met Andrew Loog Oldham, the manager of the newest sensation the Rolling Stones, at a party in 1964.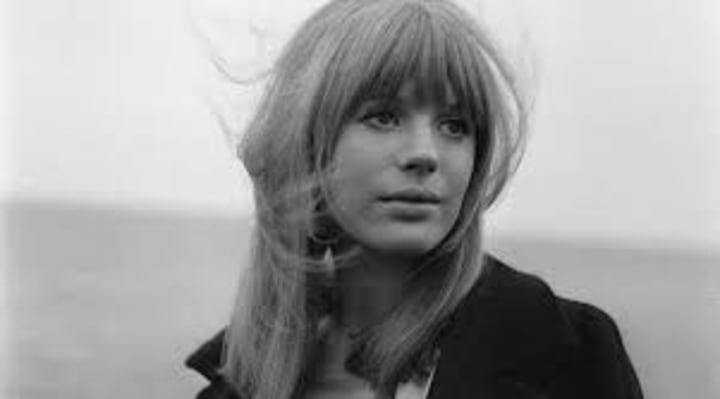 Oldham was immediately taken with the almost impossibly pretty Marianne and was flabbergasted that Faithfull was her true last name. He quickly gave her a Jagger/Richards song "As Tears Go By" to record as her debut single. The 17-year-old schoolgirl suddenly found herself with a string of hit singles and on the road almost constantly.
Marianne married art dealer John Dunbar in 1965 and gave birth to their son Nicholas later that year, but soon she found herself spending more and more time in the Rolling Stones inner circle. And before you could say "Jumpin' Jack Flash," Marianne and Mick Jagger were in love and inseparable.
Slowly but surely, Marianne let her own music career fall by the wayside as she allowed herself to be swept off her feet by Jagger. Things took an ugly turn in 1967 when police raided Keith's home, Redlands (it's now known that the bust was a set-up by the infamous Detective Pilcher) and much was made of the fact that Marianne was clad in nothing but a (huge) fur rug.
Even worse were the rumors spread that when the police arrived, they found Jagger snacking on a Mars Bar protruding from one of Marianne's bodily orifices. This is just beyond the pale. Mars Bars are gross. But this unfair, and untrue, bit of small-minded slander did a fair bit of damage to Faithfull's pop star waif image with the British public.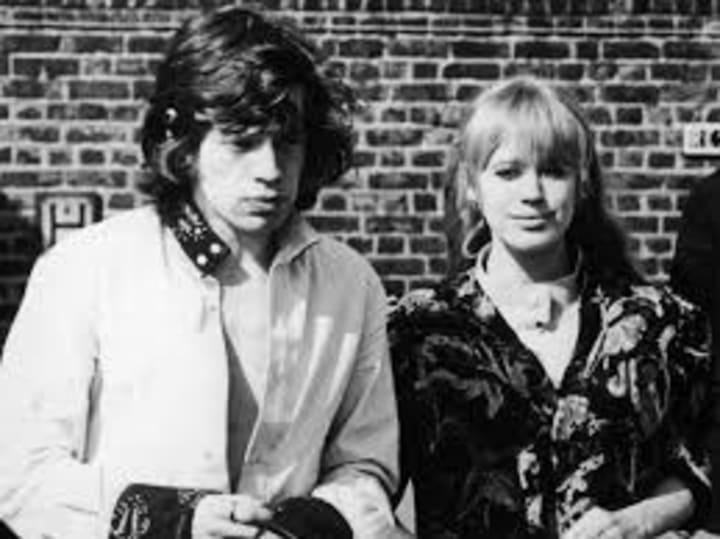 But it was true Marianne had an increasingly serious drug problem. The classic Stones song "Sister Morphine" that she co-wrote with Mick and Keith encapsulates perfectly where she was at in the late '60s. When founding member of the band Brian Jones turned up dead in his swimming pool in July 1969, Marianne looked in the mirror and saw Brian's face. She took 150 Seconal tablets, curled up next to Mick, and waited for death to take her.
It didn't. She woke up in a hospital bed with Jagger sitting next to her. The experience supposedly inspired the song Wild Horses, as Marianne told Mick when she awoke from her six-day coma that "wild horses couldn't drag me away."
But their relationship was doomed. Marianne was sliding deep into the pit of full-on junkiedom, and there was nothing Jagger could do to reach her. In the 1970s, the girl who had been the poster child for the glamor of Swinging London was living on the streets and begging for money to eat.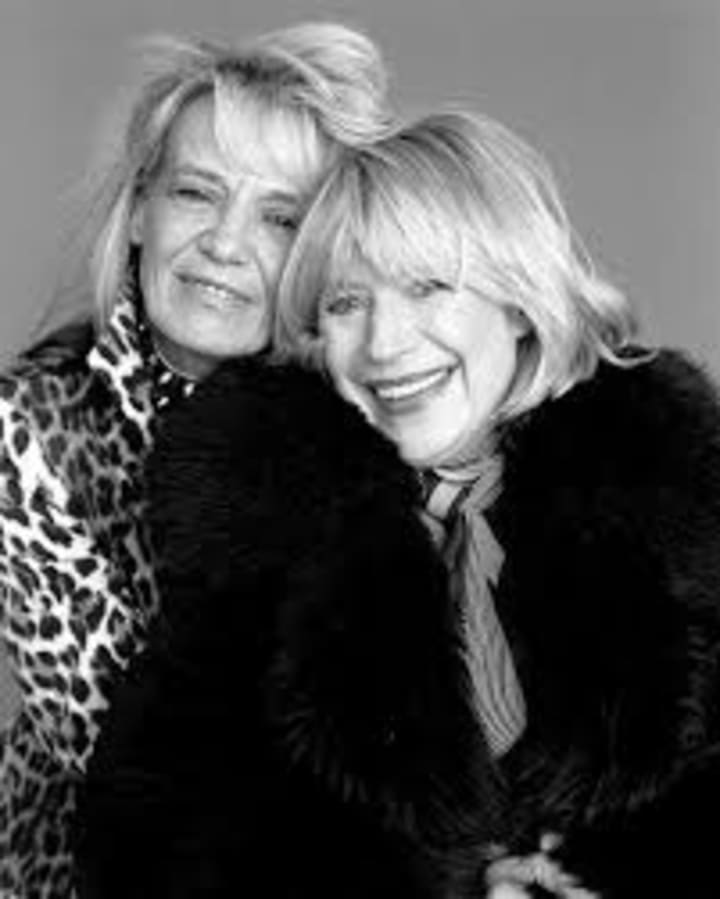 Even in her sorry state, Faithfull managed to record a couple of albums, but none of them compared to her 1979 masterpiece Broken English. This record marked a turning point for Marianne as an artist — no longer the wistful ingénue, Faithfull was now a worldly-wise woman who's been kicked around by life and was telling us what she'd experienced and learned. She left behind her pop princess past for punk elements liberally sprinkled with modern music influences. The result was one of the best records of the late 1970s.
"Modern English" was a triumph, but Faithfull was still fighting her addictions. Finally, in the mid-1980s, Marianne committed to an extensive rehab program to finally kick her decades-long habit, and in 1987, she released her first drug-free album, Strange Weather.
She also began resuming her acting career in the 1990s and wrote a critically acclaimed and utterly fascinating autobiography, "Faithfull," in 1994. Hardcore Stones fans agree that Marianne's account of her years with Mick Jagger make her book one of the top must-reads out of the hundreds of books written about the band over the years (I re-read it annually).
Faithfull was still writing, performing, and acting in her late 60s, after surviving breast cancer and more recently a broken hip. Marianne also kicked COVID-19's ass in the spring of 2020. She is also still witty, charming, fascinating, and funny, without a discernable trace of bitterness.
Most importantly, she's a survivor, and that will always be her true legacy.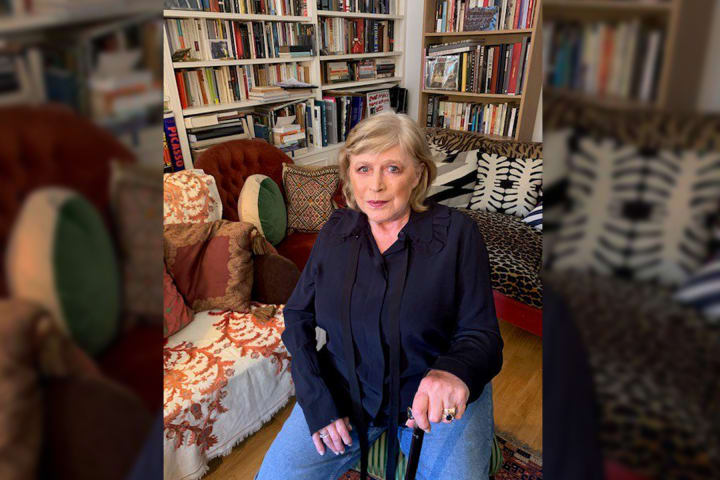 history
Political junkie, history buff, and music freak spending the End Times alternating betweencrankiness and bemusement. Come along! It's fun!
Receive stories by Kathy Copeland Padden in

your feed