The Greatest Grime Songs Ever to Pump Out of Your Speakers
Feeling grimy? Pump up the volume as we check out the greatest grime songs for every trap king and queen out there.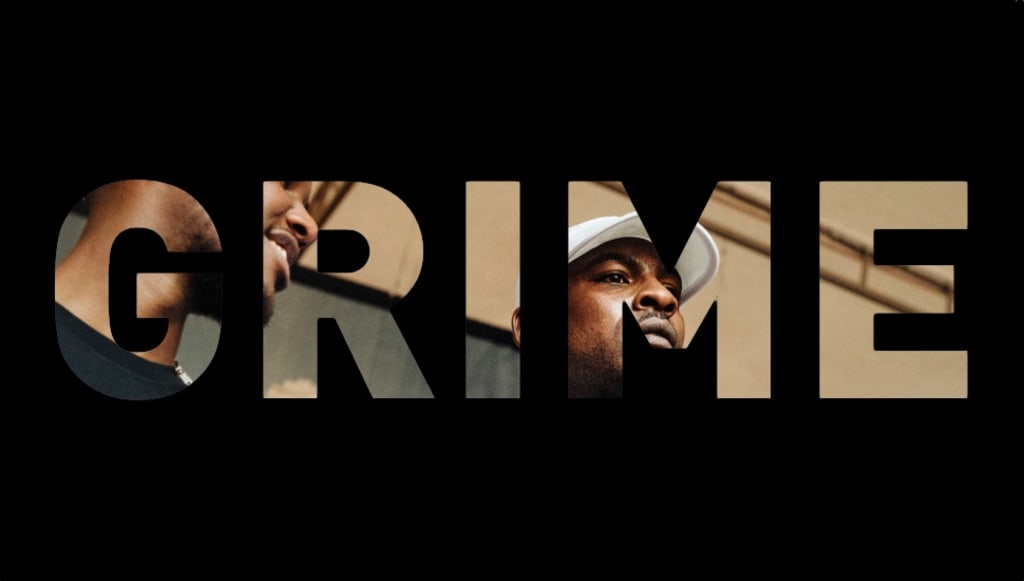 Grime is one of the most underrated genres to come out of Britain in recent years. Known for gritty lyrics, deep bass, with just a little bit of a drippy kick, its a genre of music that brings out British trap culture in its entirety.
Originally a music genre that was exclusively played in the rough streets of London, grime became its own uniquely badass style that took the world by storm within a decade. Nowadays, its branched out into conscious grime and a number of other genres—with many trendy folks insisting on checking out the newest grime releases.
If you haven't really seen how good grime can sound, fear not. This list of the greatest grime songs ever will help you connect with the rough, edgy world of London's underbelly in the best way possible.
Frisco's baseline is super-hollow and borderline slimepunk because of how grimy and gooey it makes the song sound. Frisco's rap style is pointedly unique, and difficult to fully explain in words. High energy? Yes. Aggressive? Kinda, but at the same time, not necessarily in-your-face in a bad way.
All the elements of hip hop can be felt beautifully in this song, each in a new, exotic way. Either way, Frisco's got all the grime of the London Tube—and he makes it look good.
Devlin's devilishly good vocals and striking lyrics are exactly what makes "The Truth" one of the greatest grime songs to come out in the genre's early years. Unlike most other grime rappers, Devlin weaves amazing metaphors and a variety of topics into one epic spit—and would put most rappers to shame while doing so.
The thick, juicy beats that they use to help bring out the grittiness of the words really help seal the deal. But, then again, I'm a bit of a bass addict like that.
If you've ever dealt with a fake gangster, you already know exactly why Jme gets so irked by them. This track rips on how cocky wankstas are until they're literally punched in the face and have all their brags get proven to be falsehoods.
The blunt honesty in this song is what makes a lot of critics say it's one of the greatest grime songs out there. That, and the nice chunky synths, we're willing to bet.
Skepta's "Duppy" is one of the most danceable, bouncy grime songs you'll ever hear. In fact, it's one of the greatest grime songs for dancing because of its rapid pace, hardstyle-like kicks, and lively vibes.
If you want to see a slightly lighter side of grime that could be a pretty good soundtrack addition to your "drink Henny and smoke weed" night, this is it. It's just trippy enough to sound appropriate with drum and bass nights, and just dancehall enough to work well in a club scene.
Not too shabby.
This is as close to trap as grime can get without being a different genre. "When I'm Ere" shows Roll Deep's talent for spitting out furious lyrics, keeping a drippy but strong beat, and also putting out the dangerous vibe that everyone adores both grime and trap for.
The gypsy accordion switches from an exotic twist to a downright menacing tempo-keeper, and makes this one of the greatest grime songs out there. If you're looking for the king of gritty edge that you'd expect to hear in the wildest part of London, look no further than "When I'm Ere."
While a lot of grime music tends to try bring out a more Brooklynesque background, More Fire Crew didn't shy away from their London immigrant roots. "Oi" is pointedly British, but brings out the very Caribbean dancehall base that you'd expect to hear in reggae tracks.
Overall, it's a juxtaposition that really works well and makes you want to twerk your heart out. It's one of the greatest grime songs for folks who like artists like the Bug or Warrior Queen.
Did you ever wonder what grime would sound like if it originated in Detroit? Kano might be British-born, but he has the same kind of rapping cadence as legendary Detroit rapper Eminem. The lyrics aren't too shoddy either, and definitely could hold their own in the D.
This is a song that tiptoes on Detroit rap, but still keeps the deep bass and synth that you'd expect from one of the greatest grime songs ever made.
Romance? In grime rap? It's more likely than you'd think, kinda. Okay, this is actually a really dark song that would make most people wince halfway through.
Dizzee Rascal basically weaves a story about teen pregnancy and blackmail in this surprisingly emotional, angry track. In terms of sheer emotional output, Rascal's "I Luv U" remains one of the greatest grime songs ever spat.
Yes, Dizzee Rascal is good enough to warrant multiple entries on a list of the greatest grime songs ever made. "Pagans" has some of the most imposing-sounding bass lines we've seen, with a really nice, swerve-y synth background.
It's easy to see how Dizzee was able to score teamups with major pop icons after you see his talent at spinning rhymes and weaving wordy tales. On an added note, the music video is what makes this song so damned shareable. Ninjas are cool, okay?
Wiley is often considered to be a Godfather of Grime, and it's easy to see why. Grime and UK hip hop were seriously upgraded when he hit the grime scene, and what makes him so great is that he does what grime is supposed to do: show that garage sucks.
If you're looking for a wry mockery of all things bougie and garage-related, you're going to love this track. We might even say it's one of the greatest grime songs ever made totally dedicated to hating on garage.
That hollow bass, though...