New Out in Grime Music
The Latest Releases in Hip Hop and Grime Music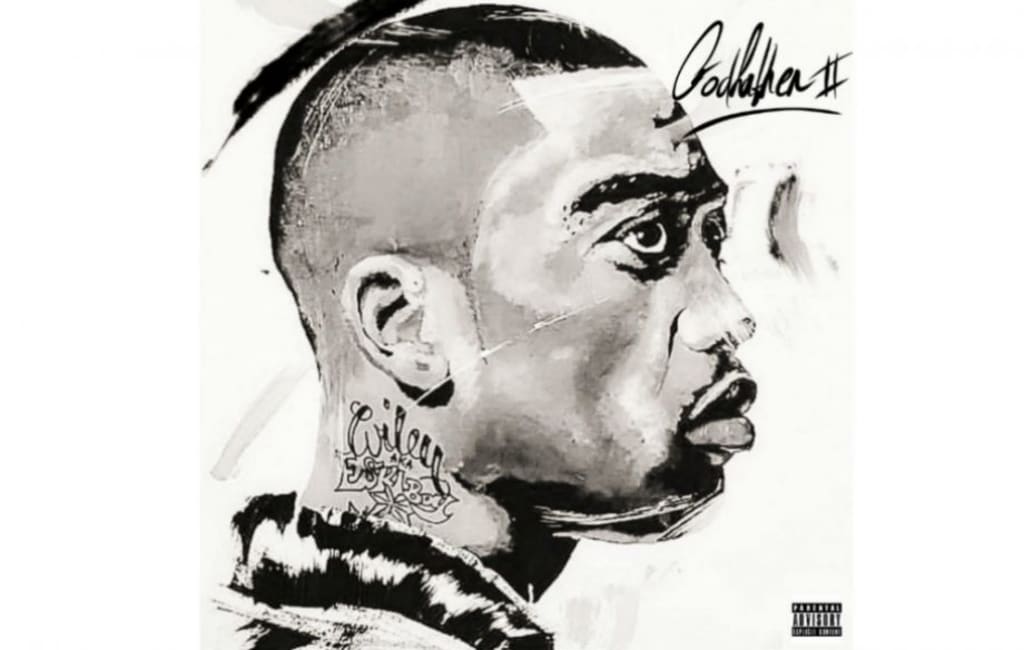 Over the past few weeks, it has been hard to catch up with all the sick releases happening. End of October saw Krept and Konan release their two incredible mixtapes 7 Days and 7 Nights. Halloween saw Skepta release his Vicious EP and Metro Boomin & Offset release Without Warning (which actually released without warning). Start of November has brought us new Dave's album Game Over and Wiley announcing a new album for next February whilst releasing a single from it this week.
'7 Days' and '7 Nights' - Krept and Konan:
The two mixtapes are very different as 7 Days is more "hard, gritter, club banger" sound and 7 Nights is more of an R&B feel. The duo said they wanted something for the fans who have been there from day one and they produced another different track to put onto two mixtapes. Both mixtapes feature the likes of Skepta, J Hus, Jhene Aiko, Stormzy — the list goes on. For me 7 Days is the better one, being more of a grime fan, but these mixtapes showcases their amazing talent.
'Vicious' EP - Skepta:
Skepta dropped his new six track EP Vicious on Halloween with features from A$AP Rocky, A$AP Nast, Lil B, and Section Boyz. He surprised us after announcing the release earlier that week. Vicious is Skepta's first project since 2015's Konichiwa album. He has been featured on Drake's More Life playlist, A$AP Mob's Cozy Tapes: Vol 2 and released his own Nike Air Max 97s SKAir. Here is a review on some of the tracks.
Still - This one is personally my favourite, you can hear his vintage sound in this. He shout outs BBK's engineer MsM and a lot of nostalgia emerges from their early music. Sonically, this is one of his best rap outings, as for me, he excels on beats that are stripped back.
No Security - A year since this first dropped and for me Skeptas hype talk is some of the best in the scene. This track is similar to his 2014 hit "It Ain't Safe" and for me this highlights a need for Skepta to broaden his horizons in production, but it is still a favourite, as I do love his work.
Worst - Section Boyz collaboration is a very interesting one sonically. They met in the middle and didn't compromise on either's sound. They proceed a darker more uptempo feel good grime riddim.
'Without Warning' - 21 Savage / Offset / Metro Boomin:
This mixtape features one of the most outstanding rappers of 2017, Offset, the incredible producer, Metro Boomin, and 21 Savage who have both worked together on his 2016 mixtape Savage Mode and a number of tracks on his debut album Issa. The collaboration comes as a surprise to all of us, arriving suddenly, and it maximises the potential of the trio. The solo songs are as strong as the duets and the tape never loses sight of what it is - a Halloween treat.
'Game Over' - Dave:
This EP includes "Question Time" and "No Words" with MoStack, it includes 7 tracks released November 3rd. Dave is often referred to as rap's emotional young voice, he speaks out about social issues and the state of the UK's political climate, which comments on Brexit, the Grenfell Tower disaster and NHS budget cuts. We also see a thoughtful side in "How I Met My Ex" and "My 19th Birthday." Dave is an excellent rapper and he defiantly is going from strength to strength with this EP.
Godfather 2 - Wiley:
Wiley has announced after the release of his book Eskiboy that he is releasing a follow on from Godfather, which was released the first of January this year. Godfather 2 should come to us in February and if it is as good as the first one, we are in for treat. He has released a song from it which features JME called "I call the shots."