The 7 Best Songs for an Anxious Mind
Music is the best medicine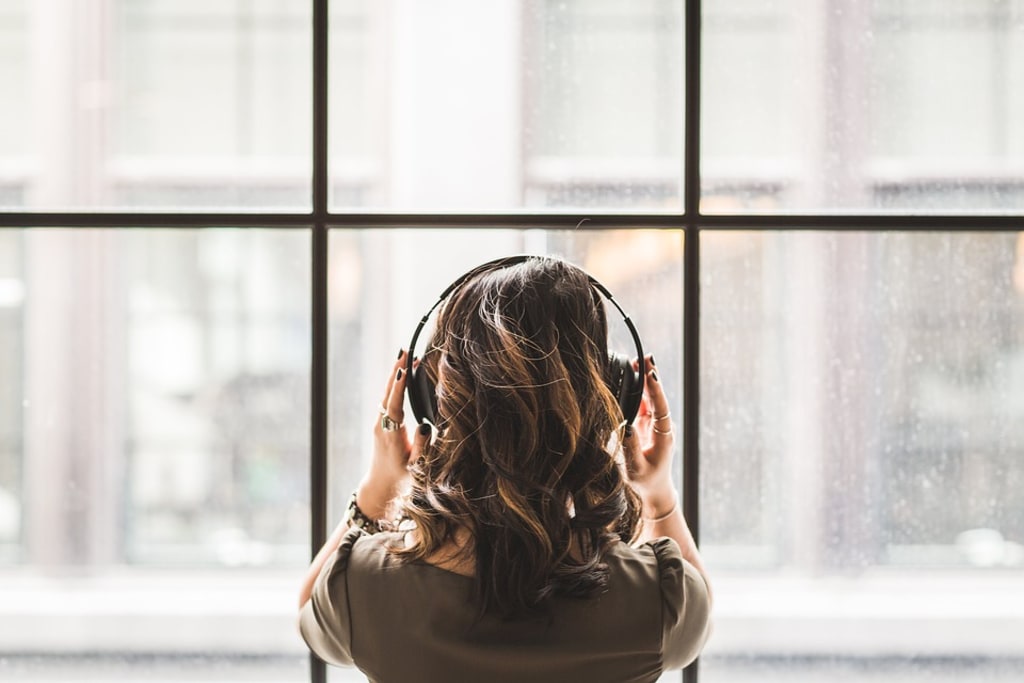 No one is immune to stress. We all have our days where we worry. There are days where we fear the worst. All those things can affect one's mental health, which is just as important as physical health. But do you know what the best medicine for an anxious mind is? Music! Music can boost our moods and lift our spirits. The right song can make a massive difference when we feel anxiety. So, I've compiled a playlist that is suited for calming down the nerves.
Breathin' by Ariana Grande
Whenever I feel a panic attack coming, I sing the chorus of this song. It has become my mantra in life. Ariana wrote this song while experiencing her moments of anxiety. She perfectly describes what it's like to have panic attacks. That makes "Breathin" relatable and hopeful for those going through the same struggles. And it's a reminder to, well, just keep breathing. Just tell yourself that everything is going to be okay.
Alive by Sia
"Alive" is a powerful ballad fit for fighting any battles. If you work out to relieve your stress, this is the song you play. Sia's mighty vocals in the chorus can make anyone feel stronger than ever. Shouting "I'm alive" at the top of your lungs could make you feel like you're alive. So when you experience any anxiety or worries, just remember this song. Remember you're living, and that's something to celebrate.
Here Comes The Sun by The Beatles
The amount of feel-good songs by The Beatles could fit a whole novel. I chose "Here Comes The Sun" because it is uplifting and joyous. The melody heard throughout is enough to make me smile with glee. "Here Comes The Sun" is a start of a new day. It is a fresh start. An apprehensive mind can find hope and light in the darkness. When everything looks like it's falling apart, look to the sun.
Smile by Nat King Cole
This slow show tune features the velvety voice of Nat King Cole and a tender orchestra. When he tells you to smile, you can't help but smile. It's a good reminder to see the bright side of things. Even when the world seems disastrous and cruel, there is a way to find the good in it. So, smile to get through your pain. Smile to get through the problems of life.
Don't Worry by Bobby McFerrin
Good old Bobby! If anything is scary, he'll tell you not to worry and be happy. It's alright to be sad or anxious sometimes. Experiencing different emotions is what makes us human. Eventually, you have to overcome your strife with a positive outlook.
Three Little Birds by Bob Marley
Bob Marley has an abundance of beautiful and uplifting music. "Three Little Birds" tops the list because it tells you exactly what you need to hear.
Don't worry about a thing. Every little thing is gonna be alright.
The tone of the song is calm and peaceful. When I listen to it, I think of resting on the beach while I hear the sound of the waves.
Shelter from the Storm by Bob Dylan
We all need a getaway from life's conflicts. We all need shelter from a mental or emotional storm. This delightful tune by Bob Dylan makes us feel safe and at ease. It's also a perfect tune to play while taking a road trip. "Shelter from the Storm" has this go with the flow kind of vibe to it. Having that security blanket could help us to stop thinking so much.
Do you like the playlist? Would these songs relax your mind? I hope they do. Is there a song I missed? We all can agree that music always soothes the soul and calms an anxious mind. It is essentially the best therapy.
If this article was enjoyable or helpful to you, check out my other post My Life With Anxiety Disorder.