Taylor Swift's Mysterious Google Collab
Swifties Unite in Puzzle Quest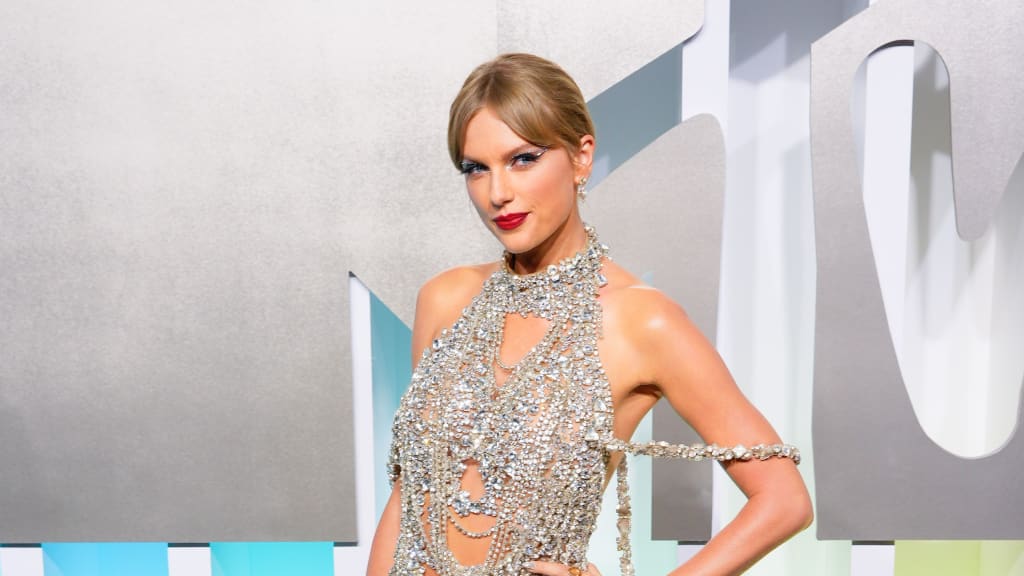 In a testament to the unwavering dedication of Taylor Swift's fanbase, known as "Swifties," the pop icon has joined forces with Google for an enigmatic puzzle adventure. This collaboration revolves around unveiling the titles of Swift's unreleased songs from her 1989 album "From the Vault." Here's what you need to know about this cryptic quest:
1. The Vault Unveiled
To participate, fans simply need to enter "Taylor Swift" into Google's search bar, triggering the appearance of a blue vault icon. Inside the vault awaits a series of word puzzles designed for music aficionados. These puzzles aren't straightforward track titles but rather intricate teasers.There are a total of 89 puzzles to decipher, aligning with the significance of the 1989 album, and the answers will only be revealed once Swifties collectively solve 33 million of these riddles, symbolizing Taylor Swift's age.
2. Swifties on a Mission
Swifties have shown incredible enthusiasm for the challenge. At the time of writing, they had already tackled more than 23 million of the puzzles.Fans have been sharing their excitement and progress on social media platforms. The hashtag #1989VaultPuzzle has been trending as Swifties from around the world unite in their quest.
3. Google's Jammed Vault
The surge of fans attempting to solve the puzzles at once caused the Google app to temporarily crash. In response, Google assured Swifties that "there are no blank spaces inside" and promised to resolve the issue swiftly.
4. Taylor's Musical Journey
Taylor Swift's first six albums were released under her former label, Big Machine Records, which retained ownership of the master recordings.
This situation led Swift to embark on a mission to regain control over her music by re-recording her old albums, known as "Taylor's Version." So far, she has re-released "Fearless," "Red," and "Speak Now."
5. From the Vault
In addition to her re-recordings, Swift has been delighting fans with "From the Vault" tracks. These are songs that didn't make the initial album cut but are now being shared as special bonuses.
6. The Eras Tour and Economic Impact
Currently, Taylor Swift is in the midst of her record-breaking "The Eras Tour," which has proven so popular that she extended it with 15 additional North American dates, stretching into November. The Federal Reserve even praised Swift for her positive impact on the country's economy through her tour.
7. The Nicki Minaj Connection
The vault puzzles have also ignited speculation about a possible collaboration between Taylor Swift and Nicki Minaj. One of the puzzle answers is "Sagittarius," reminding fans of a moment at the MTV Video Music Awards where Swift referred to Minaj as "her favorite Sagittarius." Both artists share the same star sign and have achieved over 100 entries on the Billboard Hot 100.
As Swifties continue to unravel the mysteries within the vault, the excitement builds not only for the reveal of long-awaited music but also for the potential collaborations and surprises that Taylor Swift has in store.
8. The Pop-Up Animation: Unraveling the Clues
If you're a Swiftie eager to dive into the mysteries surrounding "1989 (Taylor's Version)," all you need to do is enter "Taylor Swift" into Google's search engine. In return, you'll be presented with one of 89 mind-bending puzzles, each designed to unlock a piece of Taylor's musical vault.
These puzzles challenge users to unscramble words and then enter the correct answers into the Google search bar to progress. Swift herself teased this feature on her Instagram, referencing lyrics from "Blank Space," one of the original 1989 album's three Billboard Hot 100 No. 1 singles.
9. The "Sagittarius" Connection: Clue or Coincidence?
One particular puzzle answer has ignited a whirlwind of speculation among both Swifties and Barbz (Nicki Minaj's dedicated fan base): "Sagittarius." This answer has fueled rumors of a potential collaboration between Taylor Swift and Nicki Minaj.
The connection between the two artists goes beyond the puzzle answer. Taylor Swift and Nicki Minaj are both Sagittariuses, born on December 13 and December 8, respectively. Their shared star sign is a notable point of connection.
At the 2023 MTV Video Music Awards on September 12, Swift, while accepting an award from Minaj, playfully referred to her as "my favorite Sagittarius," sparking a warm and enthusiastic response from the rapper. Minaj's deep affinity for her star sign has been evident to her biggest fans for years.
10. Cryptic Tweets and Past Collaborations
Prior to the recent puzzle buzz, Nicki Minaj had dropped hints about her Sagittarius status on Twitter. In one tweet last month, she wrote, "Fighting the urge to say Sagittarius tingz right now so bad," while acknowledging her and Swift's shared achievement of having over 100 entries on the Billboard Hot 100.
Additionally, earlier this year, Minaj tweeted a cryptic message: "Dear Barbz, it must be exhausting always rooting for the Anti-hero." This reference to an "Anti-hero" alludes to both her own controversial public image and Swift's chart-topping single "Midnights."
11. A Potential Collaboration: Not Uncharted Territory
While a Swift-Minaj collaboration would be a thrilling surprise, it wouldn't be their first musical rendezvous. Swift was an early supporter of Minaj's hit "Super Bass," and in 2015, the two artists shared the stage at the VMAs, performing a medley of their songs, including Minaj's "Trini Dem Girls" and "The Night Is Still Young" alongside Swift's "Bad Blood." This performance came after they resolved a public disagreement over that year's VMA video of the year nominees.
As the puzzle-solving Swifties and Barbz speculate and anticipate, the possibility of a Taylor Swift-Nicki Minaj collaboration remains tantalizingly on the horizon. With the release of "1989 (Taylor's Version)" approaching, fans can't help but wonder if this musical dream pairing will become a reality.
Reader insights
Be the first to share your insights about this piece.
Add your insights