Tara Beier
Always Super Blooming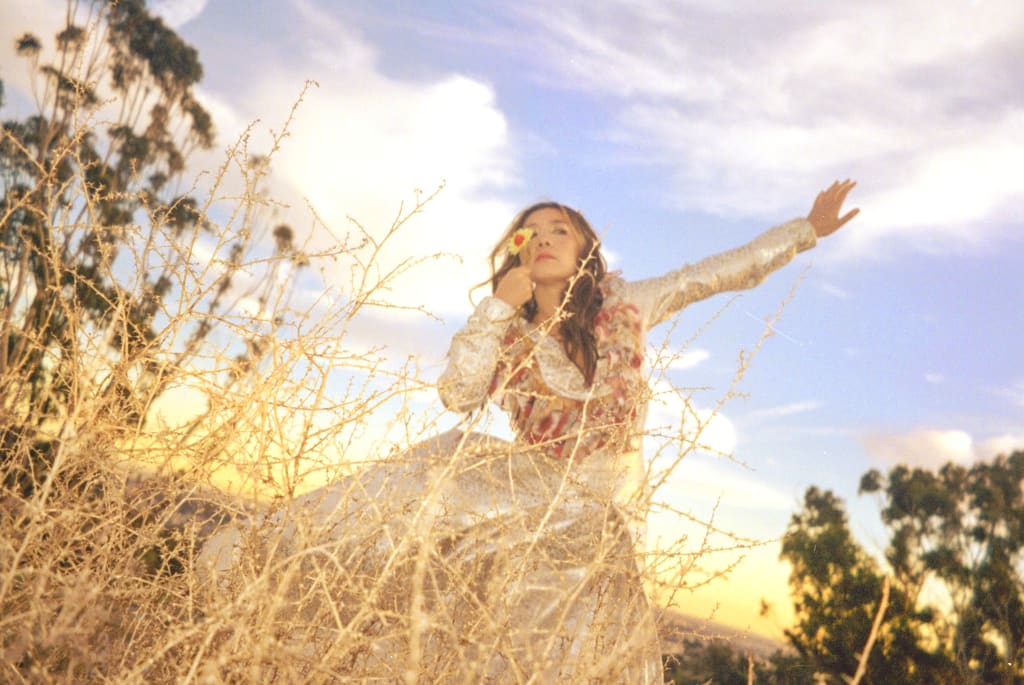 Singer-songwriter Tara Beier is a name that will soon be synonymous with invoking feelings of positivity and inspiration through her music. Her folk/blues/psychedelic rock sound is a mashup of some of her musical influences growing up such as Fleetwood Mac and Joni Mitchell with a twist all her own. Beier is also an accomplished actress and filmmaker. Tara helped create a documentary entitled I Met a Man from Burma, which helped release a refugee into Canada for citizenship and also played singer-songwriter, Buffy Sainte-Marie in Covered, which rekindled a passion for music that was within her from a young age.
All of Tara's interests encompass who she is and comes from a place of wanting to help and understand human beings. "I've always wanted to come from a place of 'let's help the world' and try to contribute the best I can; whether it be through my music or something else." Tara states, "Even when I got my degree in criminology, I was still interested in human rights and social physiology issues. To be able to combine my interest in humanity and psychology with the tunes, which I already had in me, is amazing. Everything just kind of came together perfectly."
Super Bloom
Tara recently released her new album, Super Bloom, which is available on Spotify. The project features some of her most interesting, and in some cases, most personal work to date. Beier tackles issues close to home for her such as toxic relationships and narcissism, forgiving herself (and others) for the past, and showing it gratitude as it helped shape the person she is today. Album standouts "Caged Man" is about a dream Tara had one night, "Flying Saucer" is about a Joshua Tree legend that led to the creation of the Sound Intergratron in Landers, a place where people go to lay down and meditate with sound bowls that was originally built with the intent of connecting with life on other planets, and the title track encourages us all to spread our wings and be the best version of ourselves.
Originally titled Rewire, the album centered around the concept of changing your thought patterns from negativity to positive or "rewiring" dysfunctional thinking or destructive thoughts. As the album progressed, the title was changed to Super Bloom because Beier thought it would fit better with the Spring release and the blooming or blossoming one achieves from the inner work Tara is so fond of. "Every song is unique, but they all fit together," Beier states, "The whole album is about inner growth. That's just where I'm going in my life."
Inner Happiness and Self Validation
Much like her recent work, Tara thinks growth should be an important part of everyone's life. She thinks it's important to constantly push ourselves to evolve and hopefully gain happiness within ourselves before we die. "We live in a very codependent culture and a lot of people operate on external validation," says Beier, "It's a struggle to not feel validated by your accomplishments and the songs help me come to peace with myself so that I can have inner happiness"
Continue Working, Continue Growing
On the horizon, Tara and her band will be live streaming performances and are utilizing social media to connect with her fans even more than they already have. The singer-songwriter states, "I can't connect with people live, which sucks but my Instagram, Facebook, and Twitter have been awesome!" Beier will also soon be shooting a video for Hopeless Romantic, another album standout, and work on a new project so expect more music sooner than later. tarabeiermusic.com