Surprised That Adidas Has Not Dropped Kanye West? The Dark History Of Adidas Might Explain Why
Adidas has a history that not everyone knows about, and it's because of this that I'm not surprised they haven't dropped Ye over his anti-Semitism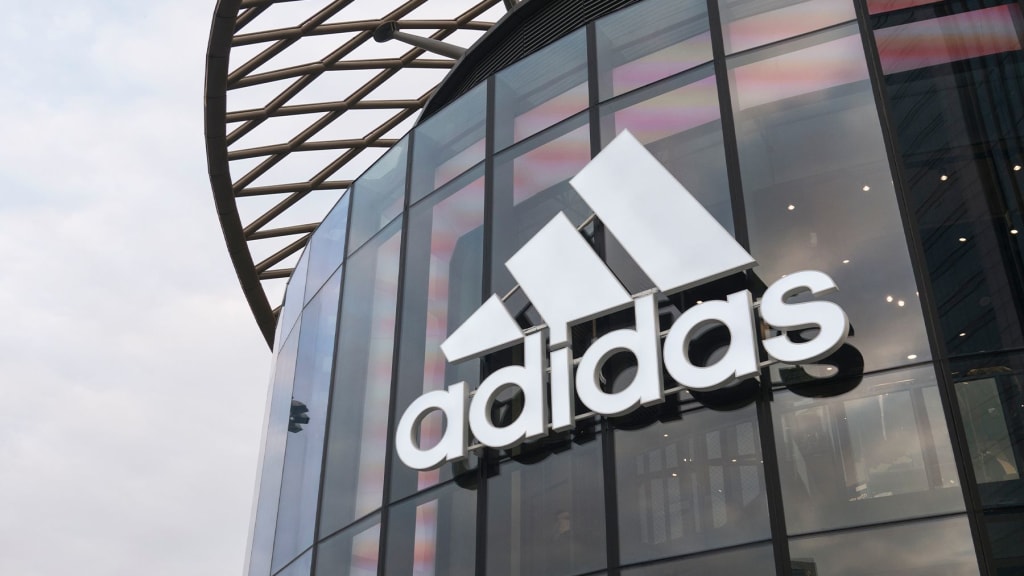 Adidas [Image via Shutterstock]
I'm sure that as of late, everyone has heard the latest commentary from rapper Kanye West (aka, Ye). Ye's commentary surrounding the Jewish community, political communities, and the Black community has raised a lot of concern for not only the impact of these statements, but what it means in regards to his endorsements and sponsors.
Ye has a long history of fashion design at this point with his Yeezy brand and this includes partnerships with big brands such as Balenciaga, Gap, and most notably, Adidas. Since his anti-Semitic rants about Jewish communities, many people have called for Adidas to cancel their collaboration with West. He has already been dropped by Balenciaga and his talent agency, CAA.
But... are we really surprised that Adidas has continued their partnership with Kanye West?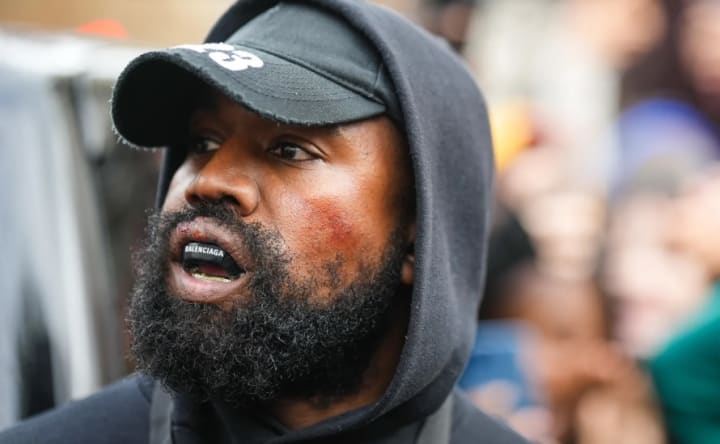 West himself said on an October episode of the Drink Champs podcast that he can basically do whatever he wants and Adidas won't drop him, specifically when it comes to the Jewish community.
"I can literally say anti-Semitic shit, and they cannot drop me. Now what? Now what?"
Now, we can take that at face value or we can reflect on the history of Adidas as a company. A history that not many people seem to know, including myself until just about a year or so ago. This history includes a feud between another sports-fashion company and the Nazi party.
Yes, I said Nazi's.
Did you know that Adidas was founded by a Nazi?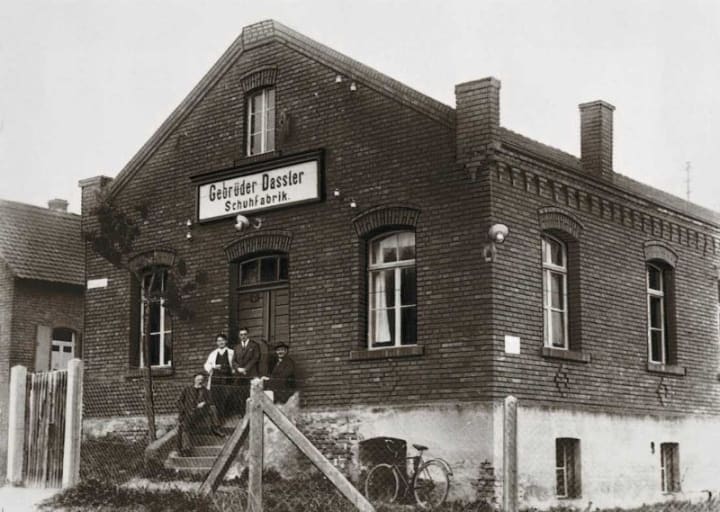 The history of how Adidas was founded starts as a pretty innocent sounding story that eventually turned into the multi-million dollar corporations we know today as Adidas and Puma. What started as two brothers, Adolf and Rudolf Dassler, making Germany's only sports shoes couldn't go wrong, right?
The brothers opened their Dassler Brothers Shoe Factory (aka, Gebrüder Dassler Schuhfabrik) back in 1924 in the town of Herzogenaurach. At the time, they were the only suppliers for the country and with Hitler's Nazi occupation, Dassler shoes became the main supplier for Hitler Youth clubs. They also rose to supply shoes to German teams in the 1936 Summer Olympic Games held in Berlin.
After seeing the profit there was to be had, and perhaps even safety, the brothers continued to work with the Hitler regime. Despite a growing rift between Adolf (also known as Adi) and Rudolf, this ultimately led to both men enthusiastically joining the Nazi party. It's said that Rudolf was more supportive of national socialism than Adi was, but nonetheless both men were active supporters of the Nazi regime.
During World War II, the Dassler factory took on forced workers and produced military equipment for the Nazi's, including a shoulder-launched rocket called a Panzershrek. This rocket was basically the German equivalent to what Americans know as a Bazooka. In an attempt to remain involved with the shoe factory, Rudolf went AWOL after receiving a conscription notice to join the German war effort on the front lines. Rudolf even tried to convince the Wermacht to let the Dassler's produce a patented German Army boot for the Nazi's, but they remained in production of the rockets until the town was seized by ally forces.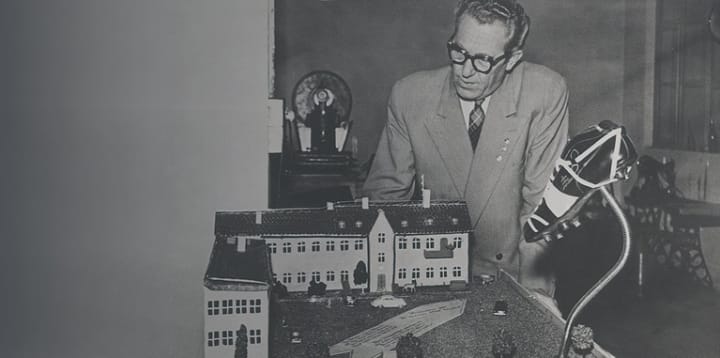 After the war ended, the Dassler brothers began an American "denazification" process where their cooperation with the Nazi's was halted. This program began the process of persecuting high-level Nazi party members. Among the targets were both Adi and Rudolf for their involvement in producing German weapons. Rudolf was interrogated and held at an internment camp in Hammelburg, Germany until July 1946. He was released when American efforts failed to prove his "high-level" status.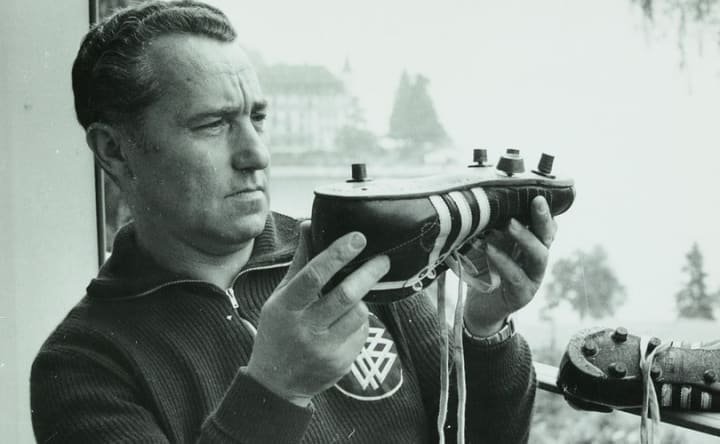 Adi didn't get away without investigation, either. He was taken into custody and tried under the denazification program. Adi was ultimately found to be guilty and was labeled as a Belasteter - someone who profiteered from the Nazi regime. Being labeled as a Belasteter was the second highest offense you could receive from these committes, just behind an engager with the party. This conviction came with the threat of Adi being removed as head of the Dassler Brothers Shoe Factory, as well as a 10-year sentence. The proof used for this conviction was the Dassler's involvement with the Hitler Youth and his documented membership with the Nazi party.
However, Adi's fate was spared by the half-Jewish mayor of Herzogenaurach. He testified on Adi's behalf claiming that he warned him of an impending Gestapo arrest and hid him on the Dassler's property. He also supported Adi's claims of not being involved in any political aspects of the Nazi party.
After this testimony, Adi was reduced to the label of Minderbelasteter - a lesser offender. This carried a sentence of 2-3 years and would still lead to him being removed as the head of the company. This is something that Rudolf was waiting to exploit, according to sources. Adi began an appeal process, but it was stalled after Rudolf declared that his brother organized the production of the Panzershrek weapons himself, and did it to gain personal profit. Rudolf also claimed that he opposed this change. This claim was disproven by financial records, as well as testimony from Adi's wife, Käthe. Her testimony insisting that the factory only ever made shoes led to Adi being reduced (again) to the rank of Mitläufer - a follower. This allowed Adi to resume running the company in February 1947.
What happened to the Dassler brothers?
After Rudolf's attempt to take over the shoe factory, he and Adi became mortal enemies and the Dassler family as a whole became very hostile. The brothers blamed each other for various things that happened during World War II, and the feud led to two of the biggest sports-fashion companies being born: Adidas and Puma.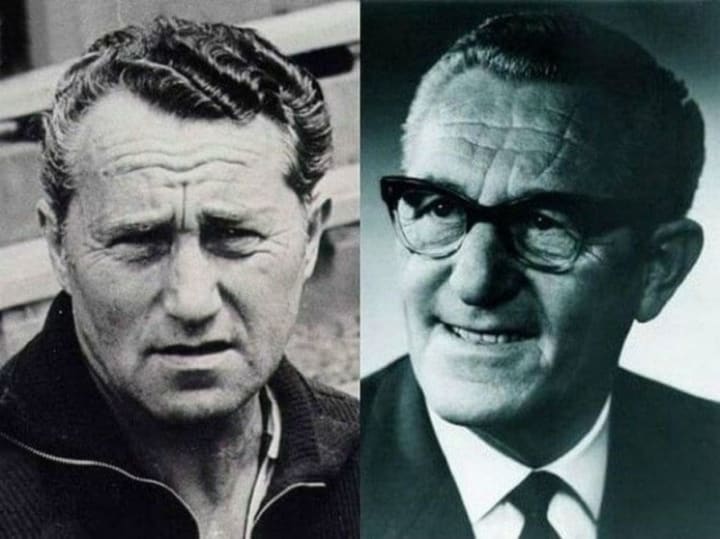 Adi remained in control of the Dassler Brothers Shoe Factory and transformed it into a company still known as Adidas. The name is derived from his nickname Adi, as well as the first three letters from his last name - Adi + Das = Adidas. Rudolf went on to form his own shoe company to compete with his brother. Originally, he tried the same formula with the name Ruda, but the name was later changed to Puma.
The factory's hometown of Herzogenaurach later became known as the "town of bent necks" due to the bitter rivalry between the two shoe companies, and it's been said that everyone in town would look at what shoes you were wearing to see which side you took. The town's two football teams were even separated by sponsorship. ASV Herzogenaurach was sponsored by Adidas, while 1 FC Herzogenaurach was sponsored by Puma.
Is the history of Adidas still relevant in 2022?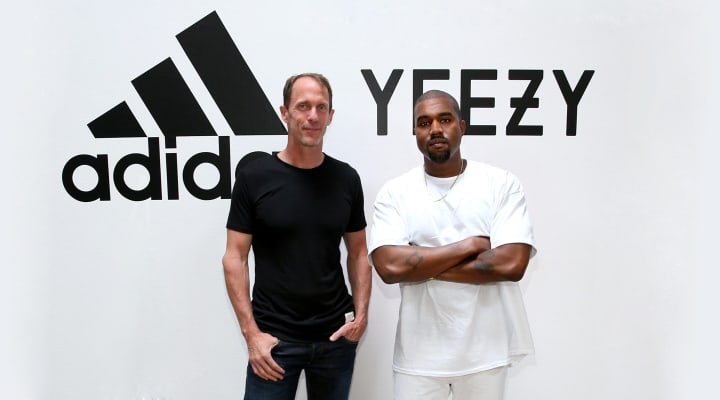 If you ask anyone who does not support anti-Semitism, you'll be told yes. Although you could say that both Adidas and Puma have tried to distance themselves from their Nazi origins, you can't change or ignore history. Adi is referred to as the "founding father" by the company, but they remain silent on his history with the Nazi regime.
It is also important to understand the history of Nazi involvement and the context of a lot of former members boils down to the "join or die" reality of the regime. But with that said, when it comes to not dropping or even speaking out about someone like Kanye West for harmful, targeted anti-Semitism, it's hard to turn a blind eye to Adidas' history. Even as Ye has continued to double down on his opinion, Adidas has remained silent. They have also remained silent after a group of Nazi supporters held signs over a California highway stating "Kanye is right about the Jews."
So I would love to say I'm surprised and disappointed by Adidas continuing to support/endorse Kanye West, but I'm not. If there is one thing that the Donald Trump era has taught me, it's that people show you exactly who they are. Unfortunately for us, this even applies to a shoe company. West's Yeezy line brought in over $2 billion in revenue in 2021 and accounts for 10% of Adidas' total revenue. We shouldn't be surprised that they want to ignore Ye's anti-Semitism along with their founder's history.
About the Creator
I love movies, music, sci-fi, and art. I'm a certified graphic designer and create my own art. Things that fuel me include equality, respect, and anything weird.
Reader insights
Be the first to share your insights about this piece.
Add your insights