Stormzy: A Rapper Who's Successfully Addressing Britain's Social Mobility Crises.
A young inner city grime artist is doing more to tackle Britain's longstanding social mobility problems than any British politician has in recent history.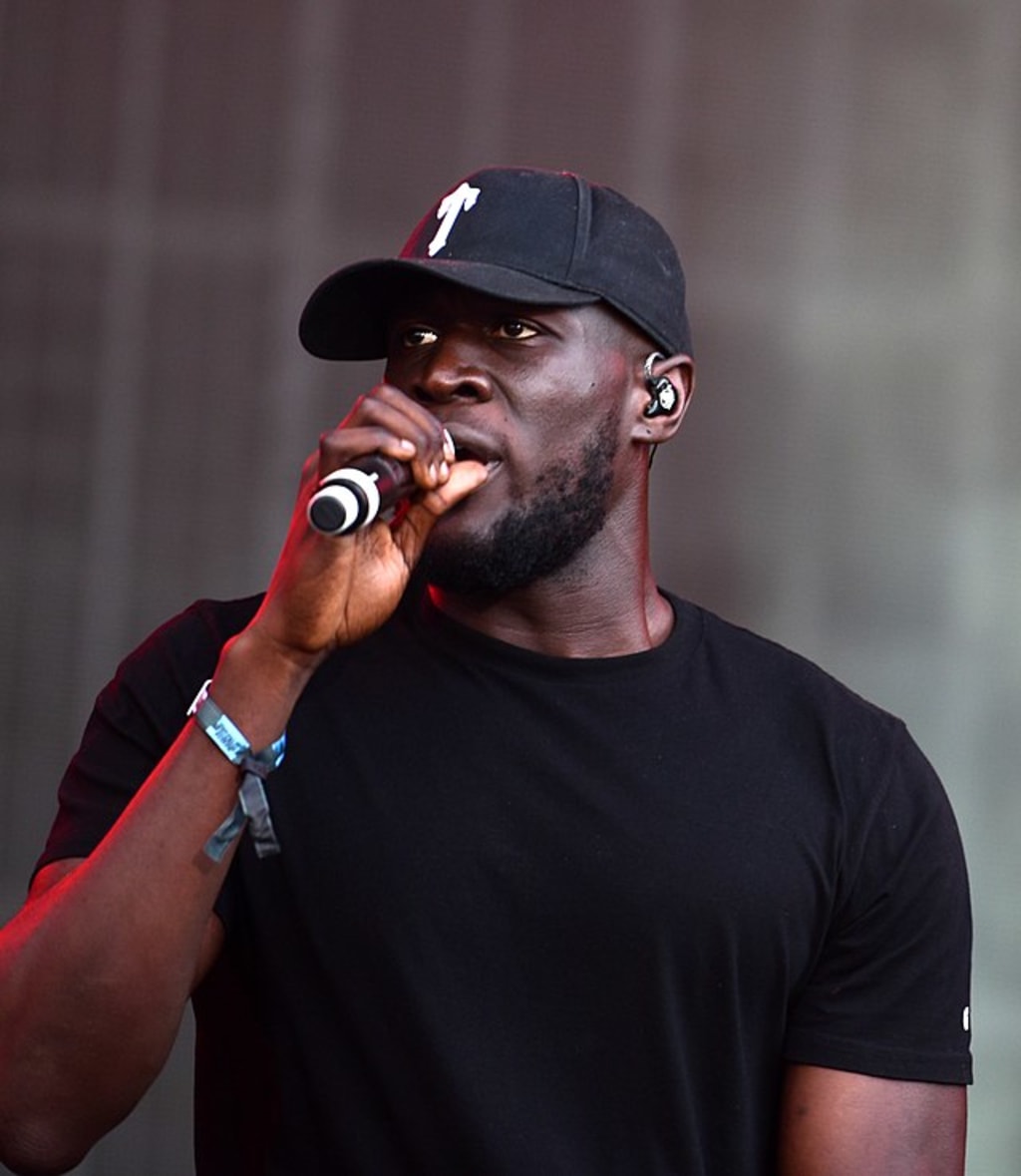 Stormzy via wikimedia commons
David Lammy, the British member of parliament for Tottenham in London, son of immigrants from Guyana - a former British colony in the Caribbean, right on the tip of South America -made a freedom of information request to the Oxford and Cambridge, the foremost universities in the land, with a view to ascertaining the nature of social mobility in 21st century Britain.
This inquiry was conducted by Britain's prominent black parliamentarian ahead the parliamentary vote to increase tuition fees in 2010. As expected, there was a high degree of reluctance from the nation's leading tertiary institutions to divulge what people have always expected - that admission to Oxbridge ( a portmanteau for Oxford and Cambridge) was essentially, a white upper-middle class and southern affair.
For children of the working classes, those from the north of England as well as those from the inner cities and migrant backgrounds, Oxbridge was a closed door; this was evinced by the fact some Oxford colleges had failed to admit a Black British student in the five years leading up to 2010.
Lammy pointed out in an article in "The Guardian" that increase in fees would lead to a further widening of the chasm between the classes and help entrench the privilege of the upper and upper middle class in British society.
As I have written elsewhere, tuition fees back in the 1990s were entirely affordable - £1,000 per annum. But back then, there weren't vast numbers of Black kids from inner cities from all over Britain queuing up to go "Red Brick" universities.
The feeling was that with parliamentarians in the ruling party voting to increase the fees to £9,000 per annum from £3,000, far too many students from working class and black backgrounds will choose not to attend university, thus destroying all the minuscule protections that had been in place, since the 1960s.
A Brief History of Social Mobility in Britain.
Britain has always been a country shaped by class. For much of its history, its leading politicians were drawn from the upper and upper -middle classes, who went to the nation's leading fee paying schools.
Benjamin Disraeli, who came from an immigrant background (Jewish), David Lloyd George, who grew up in rural wales and spoke English as a second language and had very little formal education and James Ramsey-McDonald, represent the outliers in a system, that has always maintained and preserved its social order through history.
It is worth pointing out that only 7% of the population attend fee paying schools, such as Eton, Harrow, Winchester, Rugby, Cheltenham, Repton, Wycombe Abbey and yet graduates from these schools get a massive leg up to Oxbridge and they are also vastly over-represented in the top jobs in civil service, law, politics and media.
The points in the paragraph above might have been much worse, hadn't been for the education act of 1944, which opened access to qualitative education to children of the working classes, a great number of the working population would have been consigned to a life of serfdom.
So where does Stormzy fit into this great narrative?
Unlike in America, where there is affirmative action in place to address centuries of historical injustice and systemic racism, when African-American were denied access to qualitative education at the nation's prominent universities, known in everyday language as the "Ivy League" colleges. Britain has never had any equivalent of positive discrimination, which carefully monitors and actively encourages Black British participation at its prestigious tertiary institutions.
It is against this backdrop of historically low, poor black British entry and participation to Oxbridge that Michael Omari, a young black grime artist of Ghanaian descent, made the decision to award scholarships to Black students going to Cambridge.
When Stormzy initially made the offer to Oxford, back in 2018, the authorities at the institution arrogantly turned it down. Only when there was a massive outcry, did the top brass back down.
The Stormzy Effect
But Cambridge University happily accepted the offer and the rest is history. Since 2018, the numbers of Black students applying and going to Oxbridge has risen exponentially. Cambridge reported that 91 students had been accepted into study various courses, an increase of nearly 50% from the previous year. This phenomenon has been described as the Stormzy effect.
Fast forward to June 2020, in the aftermath of the George Floyd murder, the legendary young grime artist took things further and sought to increase his scholarships to ten students annually for the next three years, thus bringing his expenditure to £500,000, thus far.
Stormzy's achievements are all the more extraordinary when you realize that successive generations of politicians - Labour and Conservative - have always spoken about Black underachievement and poverty platitudinously, without generating any meaningful and lasting solutions. And then you also remember the Rhodes scholarships that vast numbers of white students, from the commonwealth and the United States have benefited immensely from over the last century and there being no black equivalent.
From where I am typing this, I can only hope that the few Black British billionaires, we have, take their cue from Stormzy and play their part in using their sizable wealth to increase the participation of the next generation of young kids of African descent at Oxbridge.
For this is the only way, in what remains a profoundly racist country, that upward social mobility, will be guaranteed for the Black British community.
Reader insights
Be the first to share your insights about this piece.
Add your insights