Stan You Believe It? Eminem's 'Stan' Officially Makes It Into the Oxford Dictionary
"Stan" joins the Holy Grail of wordery.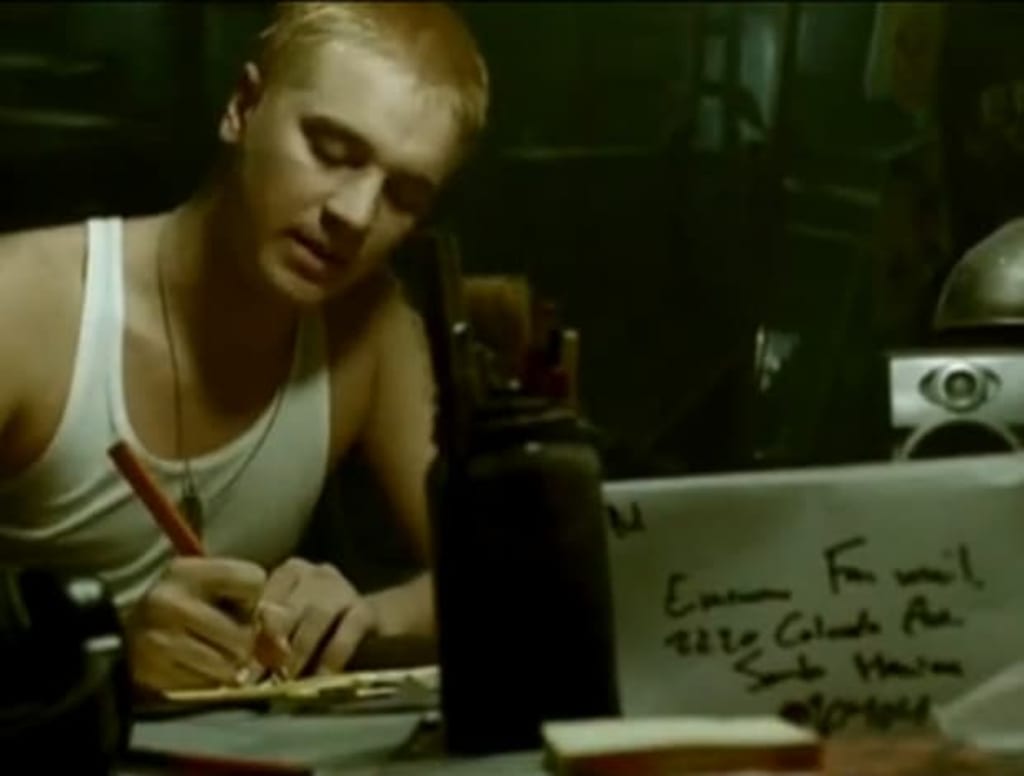 Talk about taking your sweet time, however, boy do we have a throwback for you. Some 17 years after Marshall Mathers rocketed up the charts with "Stan," becoming one of the best-known rap songs of the 21st century, the song's title has been accepted into the Oxford English Dictionary. Personally, I hadn't actually heard of the term since about 2003, but now "stan" joins the Holy Grail of wordery alongside the likes of "bantz," "brain fart," and "wine o'clock."
For those who are a fan of "Stan," the sombre rap focused on an obsessed groupie who wrote increasingly deranged letters to Eminem. It was all very meta and climaxed in the grim realization that Stan took his own life by driving off a bridge (with pregnant girlfriend in tow). Away from its cheerful ending, "Stan" is mainly remembered for the melodic vocals of an equally depressing Dido, but how on Earth does a song from the turn of the century make it into the dictionary so many years later?
'Stan' By Your Man
If "mkay," "awesomesauce," or "cupcakery" don't float your boat, get down with the kids, confuse your elders, or screw up an interview by slipping "stan" into polite conversation.
The OED now accepts "stan" as a noun for describing "an overzealous or obsessive fan of a particular celebrity." It is also established that Em's 2000 song was the first to use the term, but also cites his 2013 "Rap God" in the sample sentence:
"He has millions of stans who are obsessed with him and call him a rap god."
Here's another example of using "stan" as a verb in context:
"Y'all know I stan for Katy Perry, so I was excited to see the artwork for her upcoming album."
Dear Eminem, you've made it!
Elsewhere, Kanye's "cray," Drake's "YOLO," and Beyoncé's "bootylicious" have all previously earned themselves a place in the dictionary. There is still no sign of "swish swish bish," but we should probably give Ms. Perry a little longer to hit the mainstream with that one. With a boom in pop culture references finding their way onto the pages of the OED, it is only a matter of time before "stan" will be joined by "Kardashopohbia" — meaning "an innate fear of the Kardashian's taking over the world.