(Spooky) Tunes to Get Grooving To (Part 5)
A Halloween special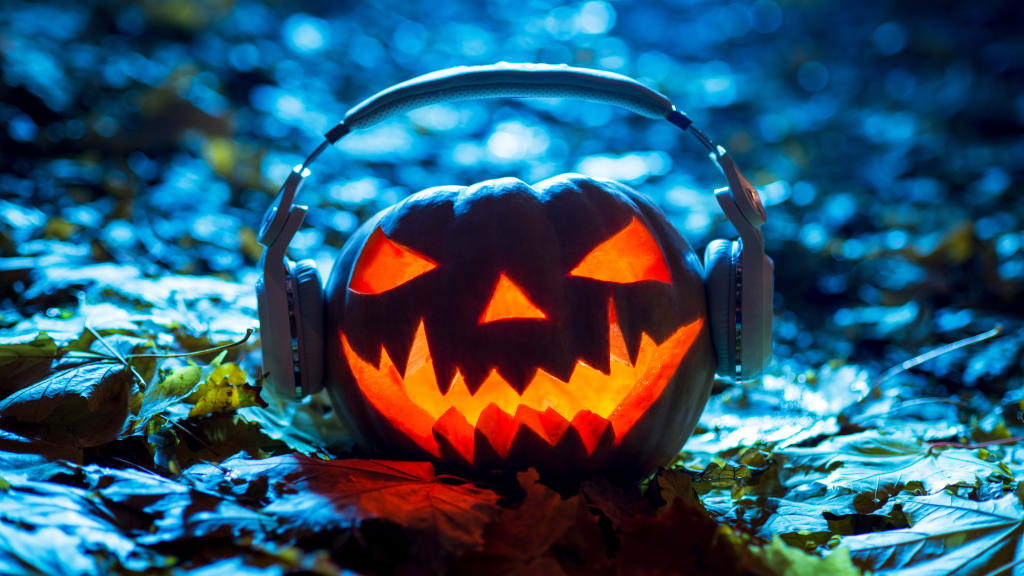 Grooving, spooky tunes!
Hi all!
It's week five of Tunes to Get Grooving To, and as Halloween is tomorrow it's only fair that I treat you all to five spooktacular tunes to dance your asses off at all the Halloween parties you'll be attending these next few days. So this week I'm mixing it up and bringing you old tunes—raising them from the dead, if you will—and making sure this spooky season is full of all the best songs!
1. "Disturbia"—Rihanna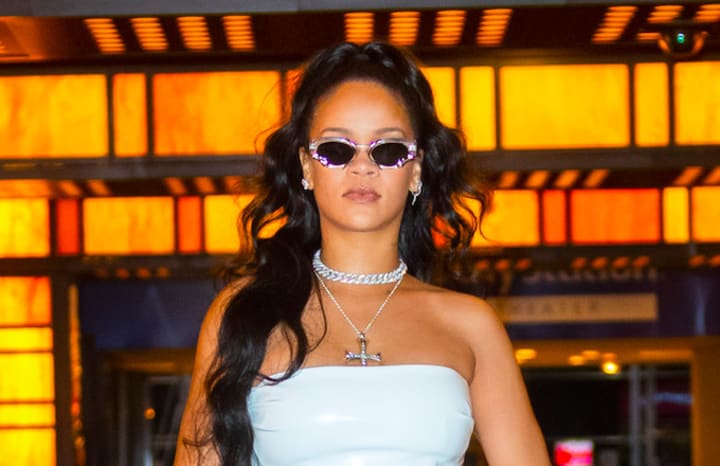 This song is a classic Halloween tune! This song was released in 2008 yet it's always being brought back to groove to. If you're not familiar with the song, then where have you been all these years? "Disturbia" is a mix of electropop and dance-pop; however it's dark musical tones make the tune more spooky than usual pop songs. If you are familiar with the song, you'll know that the song isn't specifically just for Halloween purposes; the tune is actually one that Rihanna believed would portray feelings of mental anguish and anxiety, not necessarily be a spooky dance tune.
Nonetheless, this tune is a banger for Halloween and always will be. It should be at the top of your list, hence why it's number one of mine. Now, create your Halloween playlist and get this song on repeat!
Listen to "Disturbia" here:
2. "bury a friend"—Billie Eilish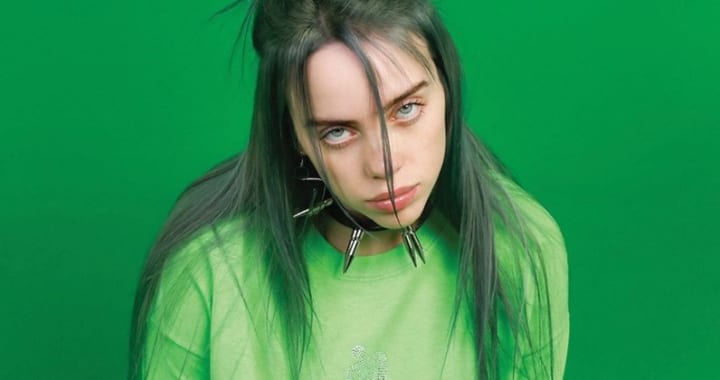 If you don't know who Billie Eilish is, some may tell you that some of her songs are the musical embodiment of Halloween and honestly, they wouldn't be wrong. Eilish is a music genius when it comes to her soft voice combined with dark and violent lyrics. It's like she was born to provide music for Halloween parties. "Bury a friend" was released earlier this year and is from the perspective of the monster under the bed. Fun fact, when Eilish was writing the song she drew a black monster and stated that's what she wanted her song to sound like. It's quite trippy to be honest.
As well as the amazing lyrics and beat, the song's music video is what completes the Halloween vibes. It's been praised on it's horror movie like vibes and it's definitely worth checking out because it's so obvious how much effort she's put in to make it one badass video.
Listen to "bury a friend" here:
3. "(Don't Fear) The Reaper"—Blue Öyster Cult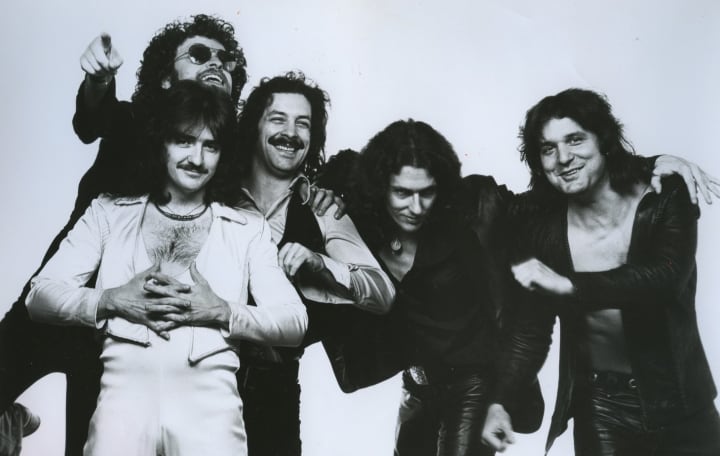 This song was released in 1976 yet it's one I want to bring back for Halloween every year! Contrasting Eillish's spooky vibes, this rock tune tells a story about eternal love and the inevitability of death. Buck Dharma, the lead vocalist stated: "I was appalled when some people were seeing it as an advertisement for suicide (after the mention of Romeo and Juliet in the lyrics). It is not to be afraid of death". The song has been described as gothic and haunting, so it definitely fits in with the Halloween spirit.
As well as this, "(Don't Fear) The Reaper" appeared in the movie Halloween and in the television series Supernatural. The titles are a big give away that this song is highly tied to all things Halloween themed, and it definitely should be on your playlist ASAP! It's not necessarily a major dance-pop tune, but it is one you can jam out to!
Listen to "(Don't Fear) The Reaper" here:
4. "Bad Moon Rising"—Mourning Ritual, Peter Dreimanis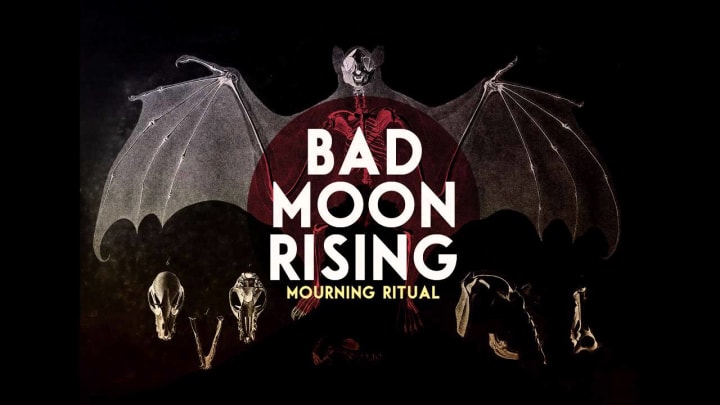 Originally sung by Creedence Clearwater Revival, this cover of "Bad Moon Rising" is very different, and a lot darker than the original version. The song has featured in many video games and many horror-like/scary television shows such as The Walking Dead and Teen Wolf. The song creates a creepy atmosphere from the very beginning yet it is an addictive song to listen to, especially around the Halloween period.
Mourning Ritual and Peter Dreimanis released this cover back in 2014 and it had a wildly popular response; one fan even claimed that this version of "Bad Moon Rising" completely "embodies the atmosphere that the lyrics suggest," which is a pretty impressive thing to do. It's definitely a song you need to check out.
Listen to "Bad Moon Rising" here:
5. "I Need Help"—Hopsin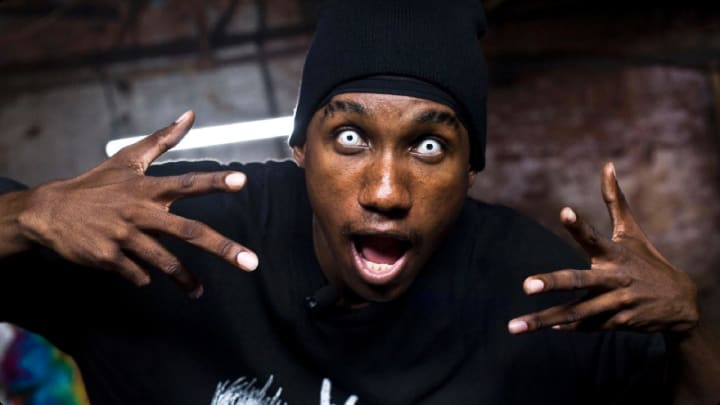 This song isn't your tradition Halloween song. Hopsin is an American rapper whose signature style is wearing white coloured contact lenses in music videos and live performances, which already radiates Halloween vibes. "I Need Help" is an explicit rap telling the story of how Hopsin is uncertain about his future, yet throughout the song there are mentions of the devil, demonic possession and even Scooby-Doo—all of which create one spooky tune.
The music is certainly one not to miss either; it's basically a short horror movie! There's a forest, there's zombies, there's blood. What's not to hate? Hopsin really goes all out with this song, from the lyrics to the video. 10/10 recommend it being on your Halloween playlist every single year.
Listen to "I Need Help" here:
So that's it for this week! Here's a recap, with the band/singer's Instagram handles if you want to check them out!
"Disturbia"—@badgalriri
"bury a friend"—@billieeilish
"(Don't Fear) The Reaper"—no Instagram
"Bad Moon Rising"—@peter_dreams
"I Need Help"—@hopsin
Want to find all these tunes to get grooving? Find them in one easy click here to find them on my Spotify playlist! Or, if you need the tunes now, listen below!
Have a recommendation? Email me at: [email protected]
Tune in next week for another five—less spooky—songs to get you grooving! But for now, enjoy!