Soused by Scott Walker + Sunn O)))
A Monstrously Impressive Piece Of Art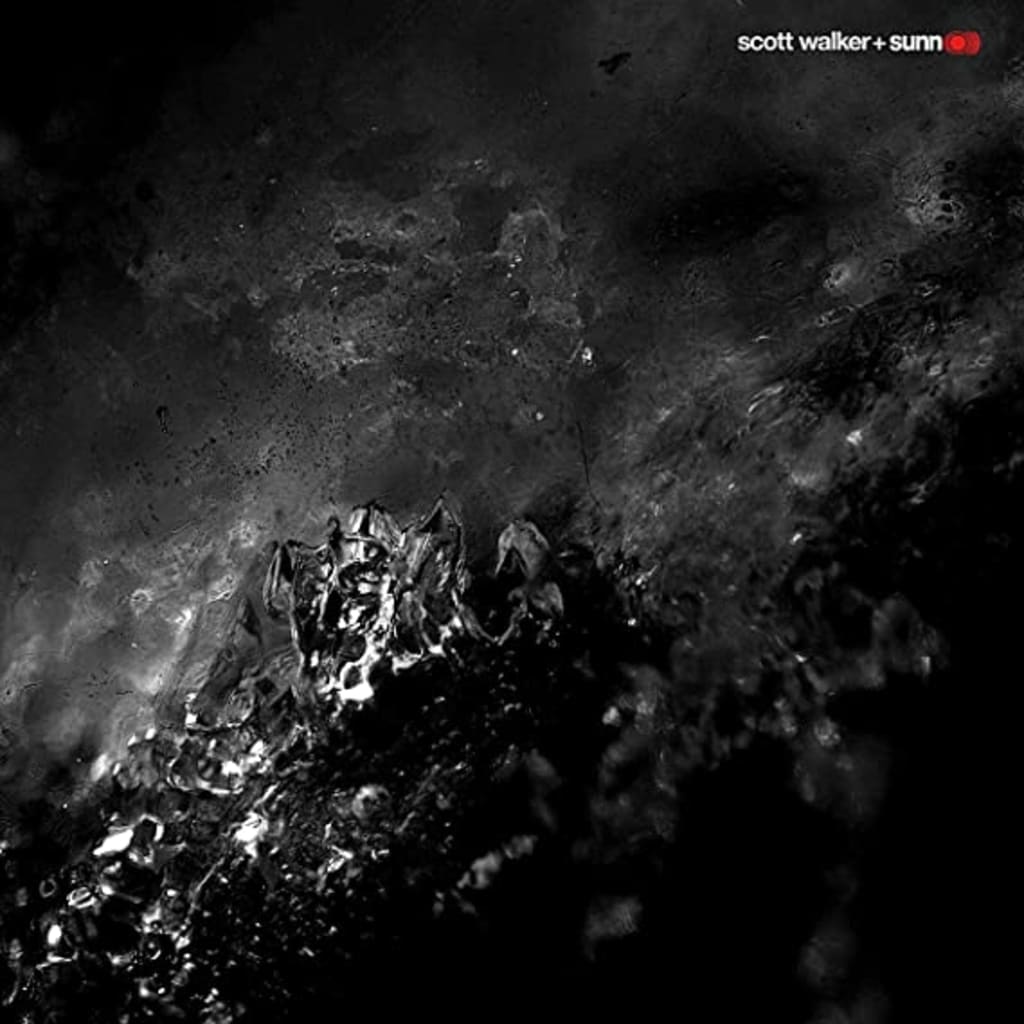 Soused
Introduction
Scott Walker was the definition of a true artist. He was a huge influence on David Bowie and many others with an amazing voice as you can hear on the Walker Brothers records but it was when he left the band and Scott Engel / Walker started treading musical paths that very few have trodden.
This is information taken from the wikipedia page so you can see a bit more about him.
Noel Scott Engel (January 9, 1943 – March 22, 2019), better known by his stage name Scott Walker, was an American-British singer-songwriter, composer and record producer who resided in England. Walker was known for his emotive baritone voice and his unorthodox stylistic path which took him from being a teen pop icon in the 1960s to an avant-garde musician in the 21st century

Walker died at the age of 76 in London on March 22, 2019. His death was announced three days later by his record company 4AD, which announced cancer as the cause of death[48] and called him "a unique and challenging titan at the forefront of British music".
In the film 30th Century Man he tells us that once he has released an album he listens to it once and that's it. I've included a Youtube link and it's an incredible hour and forty minutes that will reveal a hell of a lot to you, but if you can't watch it on Youtube track it down on a streaming platform.
Scott could go way over the top, covering the likes of Jacques Brel and many other European non-English songwriters.
But the aim of this post is the album collaboration with drone / noise merchants Sunn O))) "Soused".
I don't know what I was expecting but as it is Scott Walker I had, by the time I bought this, learned to expect the unexpected.
I've never used this to describe an album before and it may frighten you off, but the music and form is impressively monstrous. Within thirty seconds of listening to "Brando" you know where you are going and a lot of people will not like it. These are sounds and forms that you have never been exposed to.
1. "Brando" 8:42
This lays out the form of the album, this is five pieces of sound, which sometimes seem as though they are going to become a song but they never do.
Low frequency drone and high pitched whistles and fragmented guitar riffs provide a bed for Scott Walker's singing and monologuing (I link I made up a word there).
2. "Herod 2014" 11:59
A vicious continuation of the soundscape built in "Brando". Again this is not a song but a blasted heath with vultures waiting to pick the bones of any who dare venture near. Scott Walker intones the words over this, and sometimes the noise stops but Scott continues.
This is not easy listening.
3. "Bull" 9:21
There is no let up. You will have noticed that every poece is around the nine minute mark, not a place for the faint of heart. The brooding drone is in the background although this moves like a dysfunctional iron monster with odd cessation before picking up again to steamrooler you into submission.
4. "Fetish" 9:08
Fetish is even more ominous noise counterpointed by Scott's voice, like you is some dark city back street waiting for something bad to happen. This is full of emptiness if you accept my paradoxical description, but after two minutes we get some kind of song structure which aligns with th eprevious pieces.
5. "Lullaby" 9:22
The closer gives no hope, a slow drone start with Scott incanting over the noise and two minutes in the structure becomes impressively atonal.
Conclusion
THis has been very difficult to write about but the nearest thing I can point it to is "Godbluff" by Van Der Graaf Generator. Check the artcle at the end of this piece.
You may not believe me but I play this album a lot. Part of the reason is me still trying to figure out why I enjoy this sound so much. If you put it on at a party you would probably empty the house.
Thry give some of this a listen, you may be as impressed as I am.