Solved: Rainmeter Spotify Visualizer & Now Playing Feature
Vincent Leclerc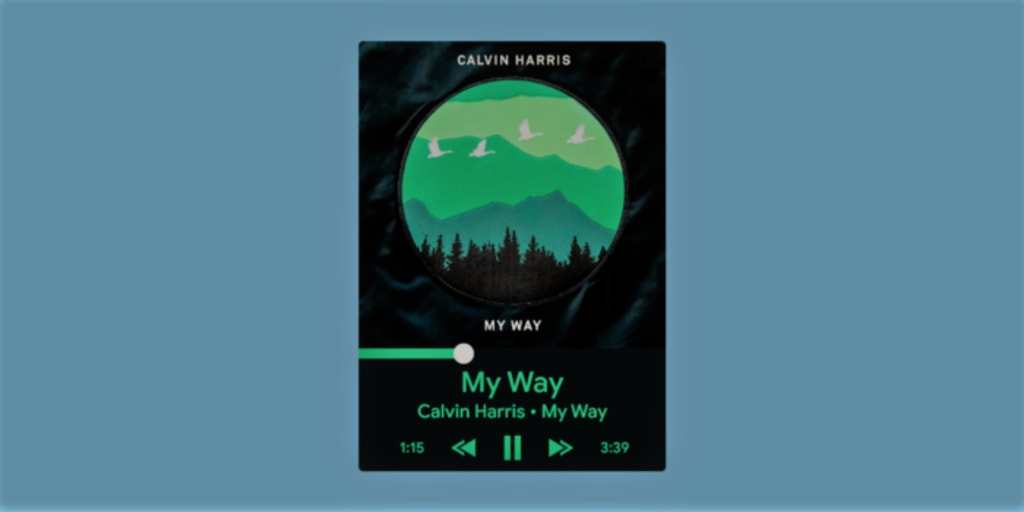 One of the downsides of Spotify is when you want some visual effects react to what's been playing on Spotify, you can't possibly find some on the app. But here comes Rainmeter, a desktop customization tool that helps you visualize everything that's been streaming on Spotify.
So in the following parts, we're going to be looking at how to how to get Rainmeter Spotify visualizer and the now playing feature. Also we'll show you how to troubleshoot Rainmeter Spotify not working issue.
How to Get Spotify Plugin for Rainmeter
In this part, I will show you how to get the Spotify Visualizer via Rainmeter. After that you'll also learn how to get the now playing plugin on Rainmeter.
Spotify Rainmeter Visualizer
For the Spotify visualizer, actually there're tons of them on the internet. As long as they can be properly run, then they can visualize what's playing on Spotify. Here I'm going to show you one of them to make your desktop react to Spotify songs.
1. Go to www.rainmeter.net to download the latest version of Rainmeter and install it on your computer. It's totally safe if you download the tool from the official site.
2. Go to drive.google.com/drive/folders/1OrdSibB5s_rAy5maUCn0Cf9bZpt8CwtI to download the Rainmeter skins. Of course you can pick a skin that you like on websites like Deviantart.
3. Unzip the RAR file then copy the Simple Epoca file and paste it to Documents/Rainmeter/Skins.
4. Open Rainmeter and click Refresh all at the bottom left.
5. The Simple Epoca skins should be added to your skin list, double-click on it and find the Visualizer.
6. Click on one of the visualizers and then click Load, then the visualizer will appear on your desktop.
7. Now play a song on Spotify, then the visualizer will react to the sound coming from Spotify.
8. You can right-click the visualizer > Settings > Draggable to adjust the position of the visualizer. And you also can click Edit Skin to change the parameters to make it look more natural.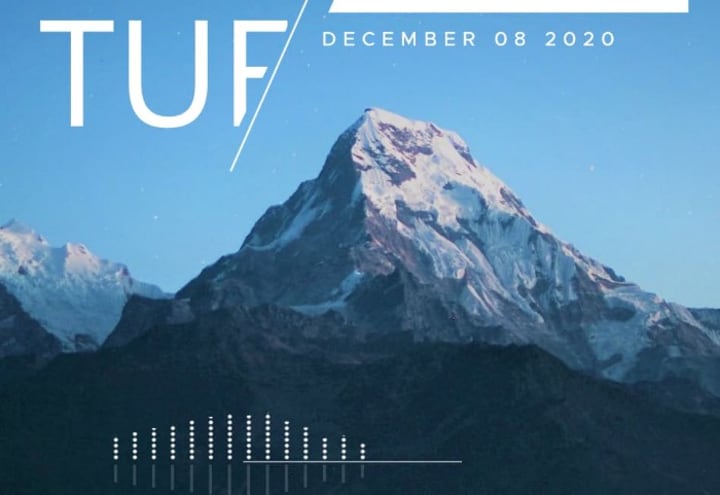 Spotify Now Playing Feature on Rainmeter
There used to be many skins on Rainmeter that can show the now playing status with a slick interface. But as Spotify updates frequently, all of them can't work properly right now. Some of them still can control the Spotify playback, but they just won't show the album art and the song information anymore.
So how to show Spotify now playing song information and control the playback on your desktop? Keep reading.
Show Spotify Now Playing on Rainmeter
Since you can't technically show what's playing on Spotify through the widget on Rainmeter, the only way to display Spotify songs is to play them as local files and show what's been playing on your local media player. But how can you download Spotify songs?
With TunesKit Spotify Music Converter, you can directly download all your Spotify songs to your computer without Premium. Then you can play these songs on any media player like Windows Media Player. On Rainmeter, set the default player as the player you're using to play the downloaded Spotify songs, then you can get the now playing feature.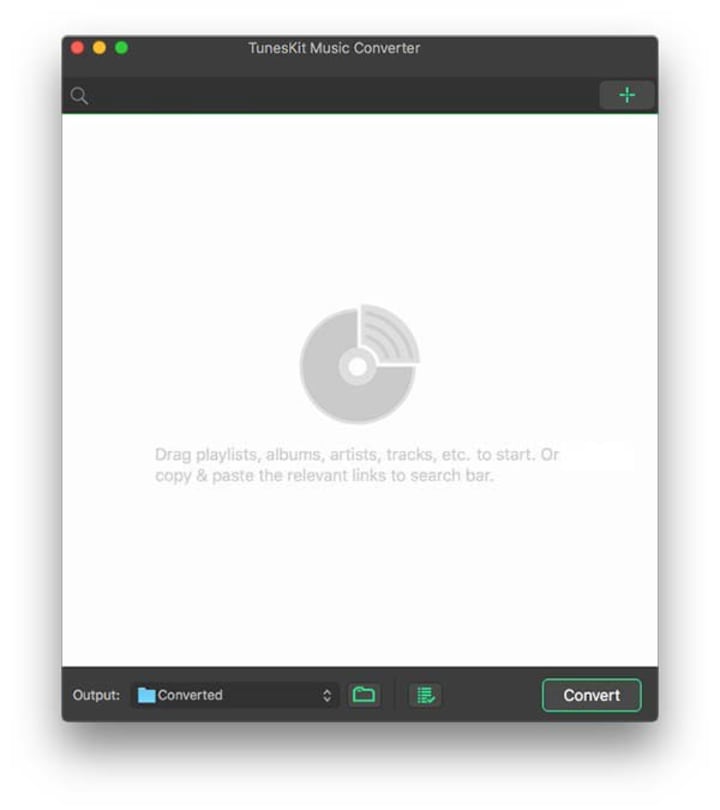 TunesKit Spotify Music Converter is designed to convert Spotify audio files into 6 different formats such as MP3, AAC, M4A, M4B, WAV and FLAC. Almost 100% of the original song quality will be kept after converting process. With 5X faster speed, it only takes few seconds to download each song from Spotify.
1 Launch TunesKit and Import Songs from Spotify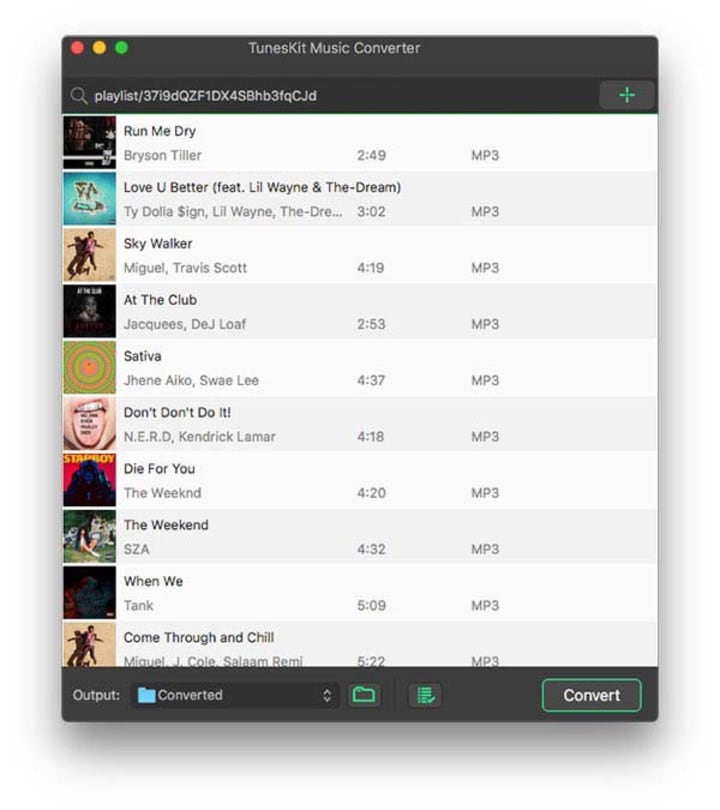 Open TunesKit software and the Spotify will be launched simultaneously. Then drag and drop tracks from Spotify into the TunesKit interface.
2 Set Up Output Parameters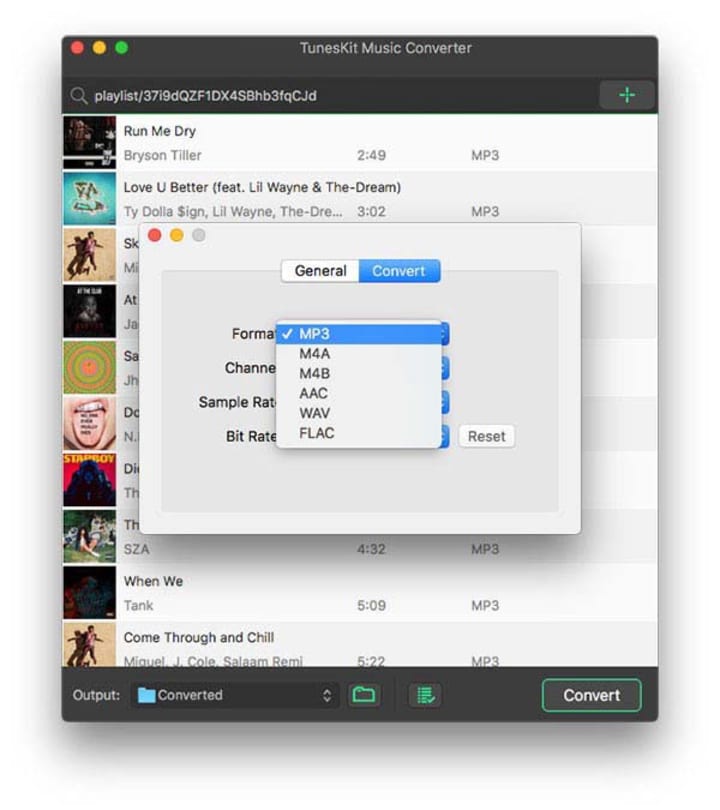 After adding music tracks from Spotify to TunesKit, you can choose the output audio format. There're six options including MP3, M4A, M4B, AAC, WAV and FLAC. And then you can adjust the audio quality by selecting the output channel, bit rate, and sample rate.
3 Start the Conversion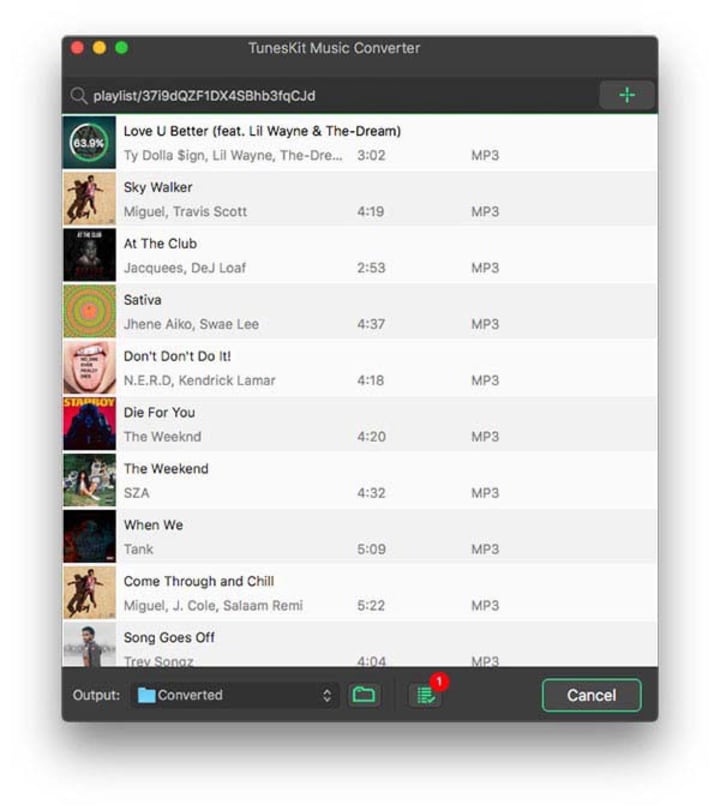 Once all the setting is finished, click the "Convert" button to start loading Spotify music tracks. After the conversion, all the files will be saved to your specified folder. You could browse all the converted songs by clicking "Converted" and navigate to the output folder.
4 Get Now Playing Feature on Rainmeter
After download Spotify songs to your computer, you can access them on your file manager. And you can play them without the Spotify app with the default media player. To show what you're playing on Rainmeter:
1. Open a Player skin and go to Settings.
2. Choose the name of the player you want to play downloaded Spotify songs with.
3. Play Spotify songs on that player and the now playing feature will show on your desktop.
Reader insights
Be the first to share your insights about this piece.
Add your insights