Slaughter Beach, Dog Album Review
"Welcome" Album Review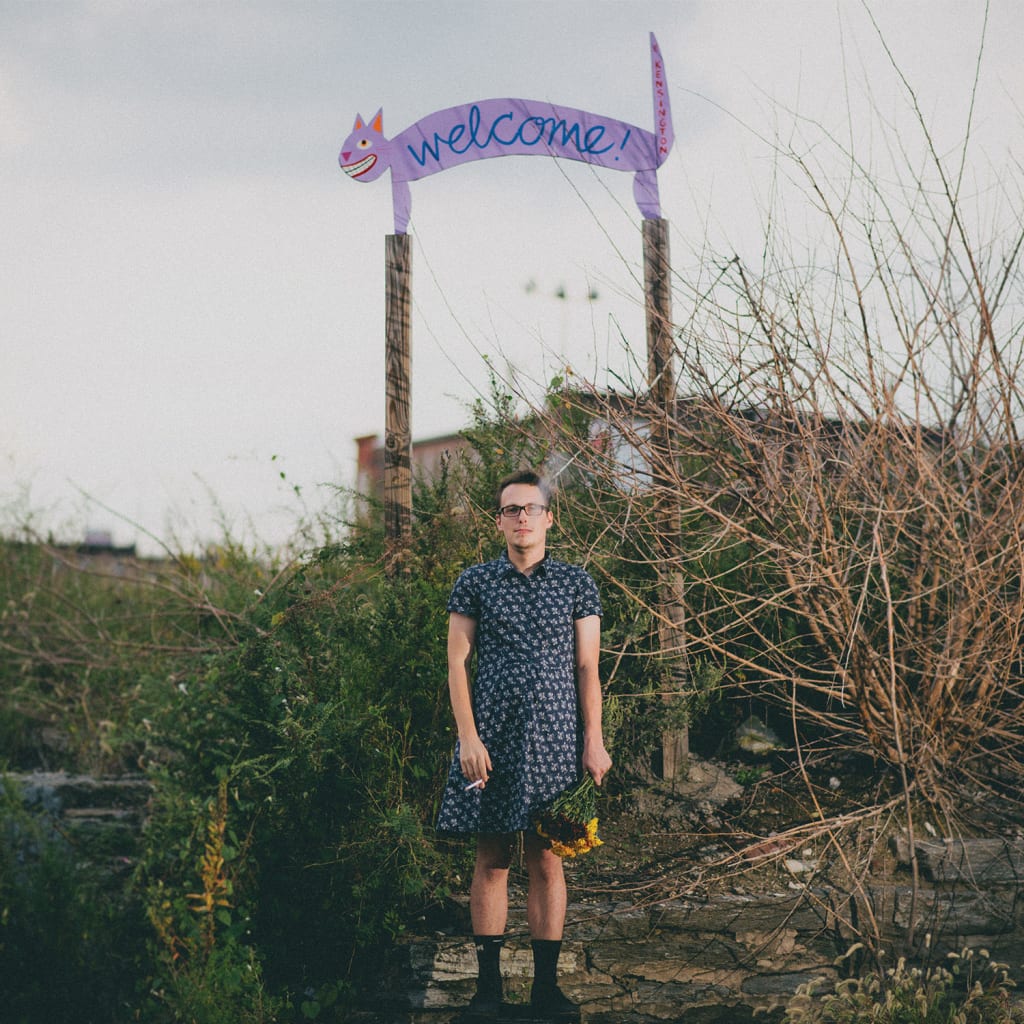 After 3 episodes of Investigation Discovery's "A Stranger in My Home," I knew I could give up on a good night's rest. Insomnia was my very best friend that night, but maybe, just maybe for once, it paid off.
Not long after the credits rolled on the third episode, I decided I would do what I do best, surf the web for new jams. I have a very peculiar way of searching for music, but this specific time I was actually just doing research on my favorite band, Modern Baseball, and was curious if they had updated their Wikipedia page to appropriately fit MB's current situation. You know, just your average late night thoughts. This is whenever I came across something that I knew would be worth looking into, Jake Ewalds side project- Slaughter Beach, Dog.
My first impression: "Wow, what a name!" Slaughter Beach, Dog. I really enjoyed the placement of the comma. My second thought: "I have to hear this band!" I surfed over to Apple Music, looked them up, and sure enough, boom. There they are. Slaughter Beach, Dog. An alternative band with a full length album released in December of 2016 under Lame-O-Records titled, "Welcome". Why had I not heard of them? This is Jakes side band, they must rule, right? Right.
From the very beginning of Slaughter Beach, Dog's full length size album "Welcome," Jake let everyone out there listening know exactly what was going on and how he felt. Imagine a Modern Baseball band practice, but Jake didn't have a ride home afterwards so he was stuck playing music alone. It sounds like it would make a great album, right? Well, it did.
The tracks on "Welcome" are written from a very unique perspective: fictional characters living in Slaughter Beach. The song that initially grasped my attention was the lead single "Monsters" which is from the POV of a 22-year-old girl who is still living at home with her parents and struggles often with the passing of her brother. It sounds like a horror story, right? Jake tells the story of this young girl with such vivid, emotional details. "22 years old in my parents' home, still speaking in whispers on the phone" and "I can feel their fingers while I sleep, in a dream I am 14 all again, watching my big brother talk to them." These powerful lyrics really showcase what Jake Ewald has to offer as a singer/songwriter/musician in today's music scene.
Recently Modern Baseball announced the cancellation of their US tour with Sorority Noise to protect their mental health and friendships. I can't help but to think, is Jake also taking a break from Slaughter Beach, Dog, too? Will we hear from this band later on? Will Jake belt out paramount, poignant lyrics once more as the vocalist for Slaughter Beach, Dog? I guess that only time will tell. I hope to see healthy musicians on the big stage soon spreading their positivity and wisdom nationwide.
Overall this album deserves a true, solid 10/10 for several reasons. The creativity and catchy lines that comes along with this album is nearly mind blowing. Just whenever you think Jake has said everything he needed to on Holy Ghost by Modern Baseball, you realize he actually has much more to say. Ten songs worth of things, to be exact. I highly suggest downloading this album. It is available on both iTunes, and Spotify. If you can catch this band, or any of Jakes projects in concert in the future, attend. You definitely need to experience the energy that radiates from Jake. For now, jam this album, support Jake and his friends, and always remember: If anyone out there cares more about missing a show than they care about the mental health of their idols, they should reconsider what being a fan really means. Oh, and I prefer jamming to Slaughter Beach, Dog over watching Investigation Discovery's "A Stranger In My House" any day. It was a great trade off.