Sevenleafs' new album Something Revealed Something Gained Vol.1
multiple musical styles ranging from cloud hip hop, avant-garde, to trap.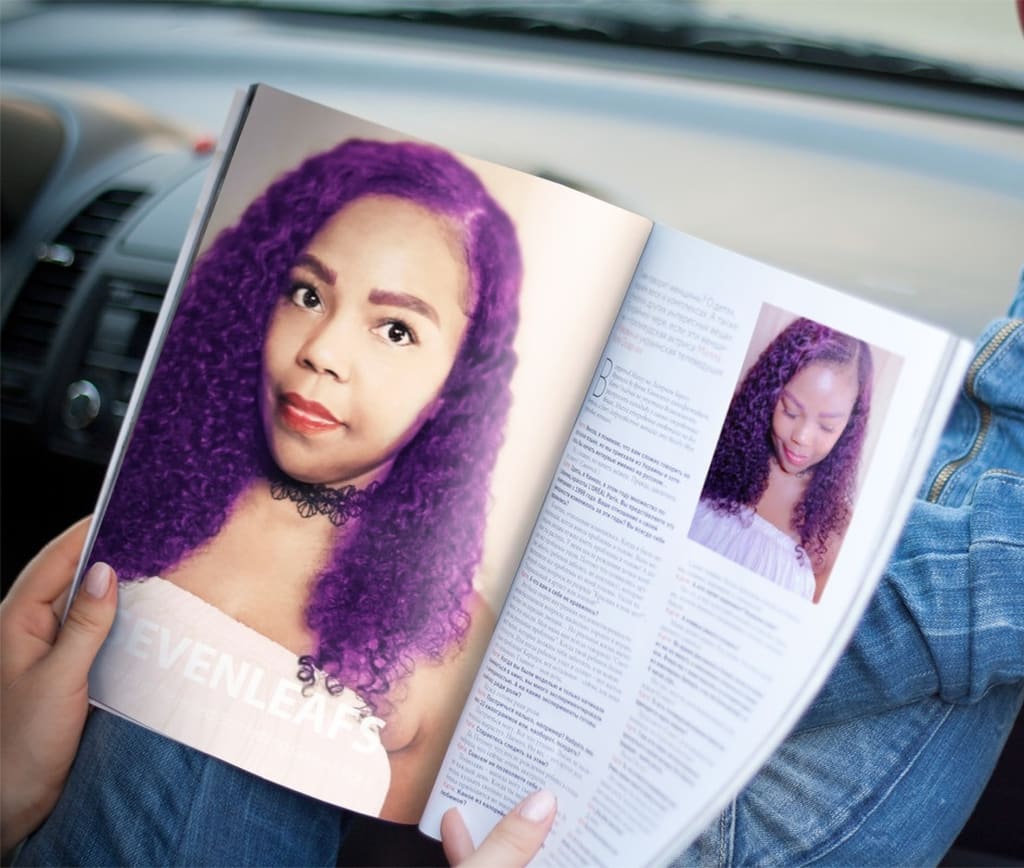 singer, songwriter, and producer, Sevenleafs
Sevenleafs is a singer, songwriter, and producer from Seattle, Washington. She performs in multiple musical styles ranging from cloud hip hop, avant-garde, to trap.

On March 1st 2022, she released her album Something Revealed Something Gained Vol.1
Q: What 1st drew you to music?
I have always been a music lover since I can remember. My mother wasn't a musician, but music was a big part of our everyday life. I was the one who knew all the lyrics to the songs. I was always involved in school plays/musicals and school choir. Before I started making my own music, I've always used it to study, work and communicate.
Q: Tell us a little bit about yourself. Your (music) background?
I was always involved in school plays/musicals and choir. Later, I became involved in singing teams in the church.
Q: May I ask how you arrived at your artist's name? Give us the scoop.
Sevenleafs is for Seven guides/ Seven layers, and my name is Lea F (s) stands for the plural of more than one. No it has nothing to do with plants. LOL
Q: Are you signed to a label, or would you like to be?
I am an Indie unsigned artist.
Q: Do you write your own music, or do you collaborate?
Yes, I write all my lyrics for the music I create and I also collab with producers.
Q: This is exciting, your 1st album release (?) … What's behind the name, 'Something Revealed Something Gained Vol.1'?
When information is revealed/given and you find it valuable, you will keep it and apply it, and you gained.
If something stays hidden it is no good to anyone. No one can grow, learn or achieve a new perspective from the information because it stayed hidden.
Q: What was your creative process like? Where did the ideas come from?
My creative process was sometimes fast and sometimes slow, which usually happens around the twilight hours when the city is quiet.
The ideas came from questions, life experiences and the ancestors.
Q: Were there any challenging aspects to writing and/or recording the album?
Yes, writers block! I've work with many musical pieces, been really excited and a few lyrics later the flow stops and then absolutely nothing later.
There are also times I have to write through a noisy environment and that can be challenging.
Q: In terms of the overall composition, do you have a favorite song on this album and why?
Hmmm.. yes, I have several. Light and Dark – I actually held on to this song for a long time and played it over and over before it was professionally recorded. I feel like it helped me focus and re-center myself.
Underwater – this is kind of a true experience with added wonder.
Q: Do you have any other plans relating to this release? A video?
Yes, I would like to create a few videos in conjunction with the album. So, stay tuned!
Q: What song do fans seem to favor?
Before releasing the album, I did a few crowd reviews and the favorite so far was Light and Dark and Underwater. I haven't had the other songs reviewed, so I guess I will find out.
Q: Do you, or would you like to, perform live?
Yes, I would love to, although I get nervous and shy by myself. I would just have push though and use my ambivert power.
Q: Which of your songs is, or do you think would be, fun to perform live?
I think Light and Dark and Sapio Bae.
Q: What do you value more, creativity, or perfect execution?
While both are equally important to me; I want to be even more creative so everyone can hear what I hear. On the subject of perfect execution, if things are not perfectly executed, it will bug me seriously.
Q: What would be your ideal press headline, either now or in the future? In which publication? Why?
Sevenleafs music is healing and an encouraging force to her audience" – something like that.
Honestly, wherever my music flows or resonates is where I would want it to be publicized.
Q: Share a funny moment or positive experience that has happened during your career.
My funny moment: One time I was experimenting with different octaves and accidently swallowed wrong and choked for a hot minute in the middle of my bars, it was so funny, my music engineer and I laughed a good while. I am probably straight entertainment for him, it has to be fun or its not fun. LOL
Q: Are there any musicians who inspire you? What qualities do you admire about them?
Yes, I have so many and from many different genres, its hard to name.
Q: Other than fame & fortune, is there something you hope to achieve through music?
Fame is not my real aim. However fortune…well, it would help to pay for my projects and living expenses' lol!
Q: What is your favorite/best outlet to connect with your followers Instagram, Spotify, FB, Twitter, iTunes? How would you want them to follow?
am just really launching Spotify so it would be great to connect with fans there. For Instagram, I spend a lot time there. They can also find me on Twitter, I be twittin' about somethangs. LOL
Q: Are you currently working on any projects we should look out for?
At the moment, I am taking a "break" on studio time. However, I have been writing songs – words still pop into my mind, and I start writing.
But for right now I am focusing on finding/connecting with my audience and trying to get the word out. Its grind time when you're Indie. In the meantime, I will just continue to work hard and try to reach my audience.
Also, I like cooking healthy fusion food!! I have an Instagram where I share recipes I either invented or found, so I will be working on that page again soon.
Q: Is there something you would like to say, that I didn't cover?
Nope I think that's it for now, I look forward to connecting with everyone!
Reader insights
Be the first to share your insights about this piece.
Add your insights