River Of Song
A Playlist That Flows With Song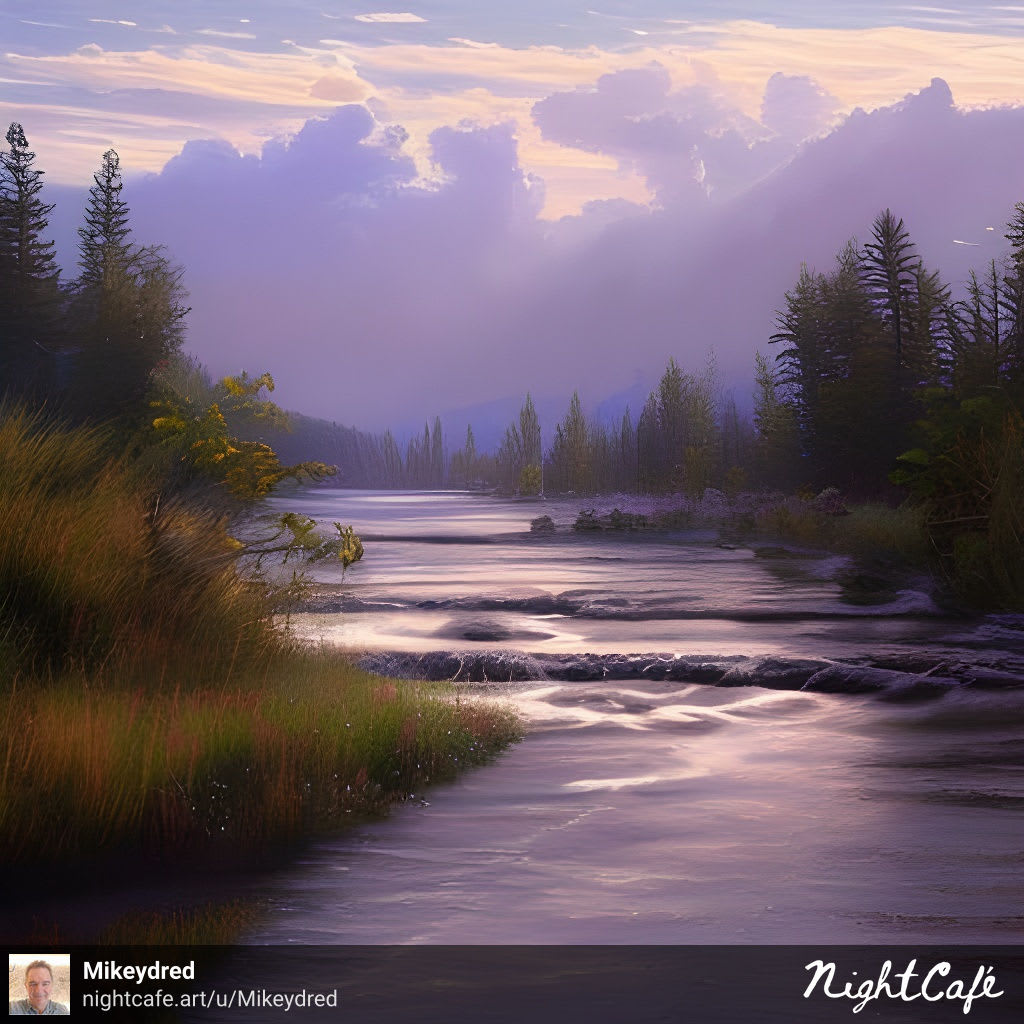 River of Song
Intro
When I did my "Runaway Train" playlist (see the end of this one) I was really surprised at how many songs there were called "Runaway Train" and I do like to put things together with a theme, and a friend of mine loves the Joni Mitchell song "River", so I wondered could I put together a playlist of songs that have the word "River" in the title.
I have the Joni Mitchel song to kick this one off and this is a playlist of songs with the word "River" in the title for you to enjoy.
Some will be obvious and some you won't have heard of but all of them are wonderful pieces of music. They must have that word in the title, river names such as "Fog On The Tyne" and "Beautiful Blue Danube" will not be acceptable for this.
Of course, I will miss lots, but you can point out any omissions in the comments.
So let's jump in, are you going to swim with me?
Into The River Of Song
1: River by Joni Mitchell
We start with an absolute beauty from "Blue" (a gorgeous album. These are Joni's words about the song:
"'River' expresses regret at the end of a relationship…but it's also about being lonely at Christmas time… A Christmas song for people who are lonely at Christmas! We need a song like that."
2: River of Love by The Sensational Alex Harvey Band
Some lovely singing over Zal Cleminson's monster riff from "Tomorrow Belongs To Me"
3: River of Dreams by Bill Joel
Billy Joel is an immense talent, though I don't like all of his stuff, but this is a wonderful drift into gospel music and comes from the eponymous album.
4: Moon River by Audrey Hepburn
Composed by Henry Mancini with lyrics by Johnny Mercer this was featured in the film "Breakfast at Tiffany's"
5: Rivers of Babylon by The Melodians
Most people will know the version by Boney M but these are the originals. It is a Rastafari song written and was recorded by Brent Dowe and Trevor McNaughton as The Melodians in 1970.
The lyrics are adapted from the texts of Psalms 19, and 137 in the Hebrew Bible.
6: River of Salt by Kitty Lester
I first heard this when Bryan Ferry covered on his "These Folish Things" album but the original is an absolute beauty even though it clocks in at under two minutes, which is far too short.
7: Cry Me A River by Julie London
Composed by Arthur Hamilton, I have taken this version from the film "The Seven Year Itch". This has been covered by so many people, and is something that can truly be descibed as a lounge jazz standard.
8: Wild River by The Golden Palominos
From their wonderful album "A Dead Horse" (review below), I believe the vocals are by Amanda Kramer. A wonderful, if ponderous song that opens the album.
9: By This River by Brian Eno
Based on a descending piano sequence this is a wonderful relaxing piece from the album "Before and After Science"
10: Big River by The Highwaymen
Written by Johnny Cash and preformed with Willie Nelson and Waylon Jennings, and fitting conclusion to our "River " playlist, It has been covered my many artist since the Man In Black originally released it on Sun Records in 1958.
Conclusion
There are many that I have missed but please feel free to tell me what I should have included, and I may find a space for them on this page.
Reader insights
Be the first to share your insights about this piece.
Add your insights