Review of 'The Beatles: Get Back' Part 2
Back from the Threshold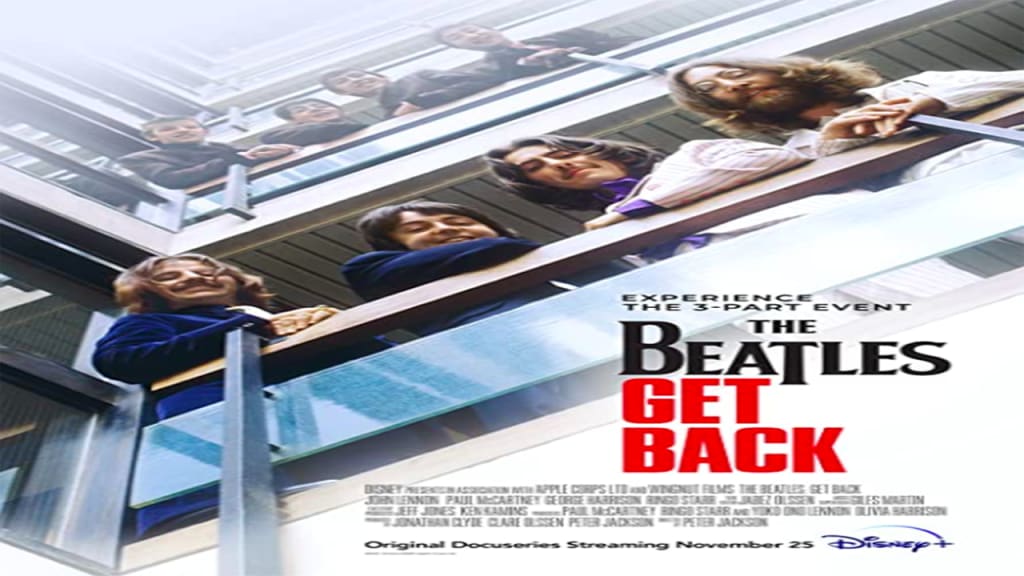 A very different kind of feeling and (true) story in Part 2 of Peter Jackson's The Beatles: Get Back documentary. Up from the doldrums, George Harrison is back, Billy Preston joins them, and the sound and the ambience is often heady and exhilarating.
It's almost as if Twickenham, where the first part of the month of January 1969, and therefore the first part of Jackson's movie, took place, was infected by some kind of mold that put everyone on edge and made them depressed. In the new Apple Studios, the Beatles are transformed.
Billy Preston, who joins them, is justly given at least some of the credit by the Beatles themselves. But the four were also getting along together much better, and beginning to gel, even before Preston arrived. Lennon blossoms with "I Dig a Pony" and in fact every song written by him or McCartney or Harrison that he sings and plays. Preston does add his inimitable smile and just-right keyboard. Harrison takes an active role in arranging McCartney's "Get Back". The performances are punctuated not by complaining but joking, mostly Lennon's, with McCartney more than willing to jump in, and Harrison appreciatively laughing. Ringo is always in a good mood, except when he's sleeping.
All of this feels for all the world like this just happened, that what we're seeing on the screen took place just last week. This has to be a testament to Peter Jackson and all the people and the magic he and they brought to this documentary. It felt like a time portal, to a place where all the Beatles were alive and young.
But all's not completely well. The disagreements that nearly tore the group apart at Twickenham are not gone, merely receded. Early in the episode, back at Twickenham, Paul and John have an on-camera conversation. Paul wants more planning, more organization, in their work. John responds with lines from Beatles songs, clever in themselves, sarcastic in this context. (To some extent, I've always thought that bands are bound to fall apart, because they violate the very egos that make the band members join the band in the first place.) Near the end of this episode, we find McCartney once again discontented. It's not about how George isn't getting it right. It's McCartney's wish to end this now productive time for the Beatles not with just another album, but some kind of memorable event.
The people working for and supporting and often thinking for the Beatles come up with a solution: a rooftop performance on top of their Apple Studios. But this brings us to the door of Part 3, which I'll watch and review right here very soon.
=============
And here are my reviews of Part 1 and Part 3 of The Beatles: Get Back
Like science fiction? Here's an alternate history story about The Beatles: "Its Real Life"
Reader insights
Be the first to share your insights about this piece.
Add your insights