'Revenge of the Dreamers III' Review
An amazing ensemble album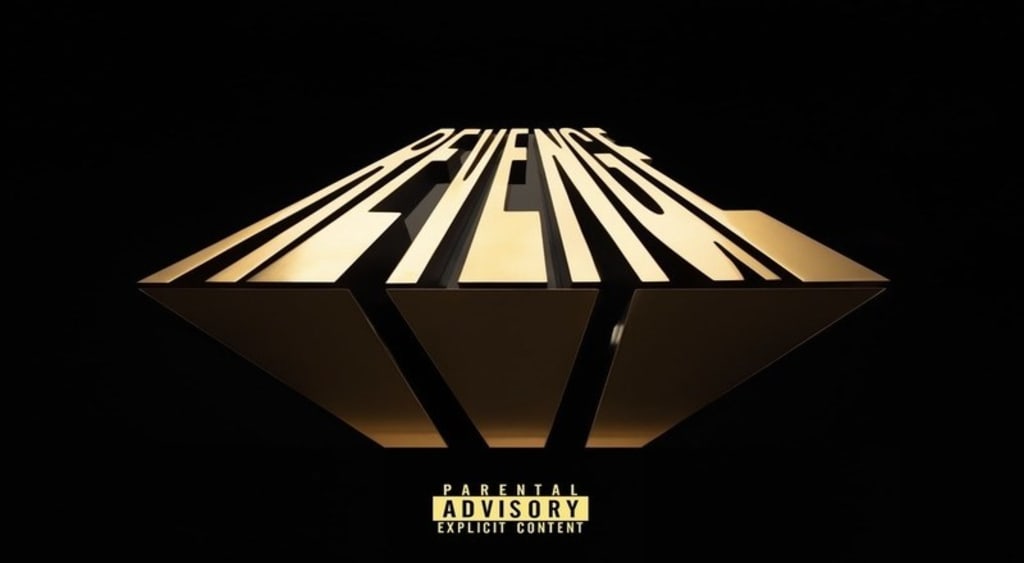 Grammy nominated rapper and producer J. Cole founded his label Dreamville along with his manager Ibrahim Hamad in 2007 during the time Cole was working on his first mixtape, The Come Up. The label has signed Ari Lennox, Bas, Cozz, Omen, Lute, J.I.D., Earthgang and Cole himself. In 2014, the label released their first album, Revenge of the Dreamers, which was followed by Revenge of the Dreamers II in 2015. Four years later, the label releases Revenge of the Dreamers III on July 5, 2019. The album was recorded in January 2019, and the process of recording and finishing the album was called the Revenge of the Dreamers sessions and was made into a documentary that was released three days before the album. The sessions invited an array of artists and producers who came and contributed to the album. Some of these artist are Smino, Saba, T.I., Dreezy, and Buddy. There were over 100 songs created, but Cole and Ibrahim settled on 18.
This album comes right after an amazing year for each of the members on the label. Most recently Ari Lennox released her album Shea Butter Baby in May 2019, which peaked at 67 on the US Billboard 200. Dreamville is not a stranger to releasing amazing albums and has been doing so since J. Cole's The Warm Up mixtape in 2009. In the last two years, the label released J.I.D's The Never Story, Lute's West 1996 Pt. 2, Cozz's Effected, Earthling's Royalty, J. Cole's KOD, Bas's Milky Way, and J.I.D's DiCaprio 2. With all of these amazing projects, it was no surprise to me that Revenge of the Dreamers III was an amazing compilation of great lyricism, hard-hitting beats, and perfectly organized features.
Prior to the release of the album, four singleswerereleased teasing the album. The singles were "Down Bad," "Got Me," "Lambotruck," and "Costa Rica." This was when I was first aware of the album and I was immediately excited. As I've mentioned before, I am a big fan of J.I.D., so I couldn't wait to get more music from him. The second the album released, I listened to it and I have to say it's one of my favorite projects of 2019 so far. I never expected J. Cole, someone who had no features on their last album, to invite this many artists to work on the album. He explained his change of mind in the Dreamville Documentary and said, "I don't want to look back 20 years from now and be like 'I never worked with anybody.'"
J. Cole letting artists outside from Dreamville come to the Dreamville sessions definitely worked in his and the label's favor. There's this giddy feeling you get when you see one of your favorite artists alongside another one of your favorite artists, and that's the exact feeling I got when seeing Smino and Saba in the documentary. I felt this feeling again when I listened to the 12th track off of the album, "1993," which was a posse cut and the mixture of a rap and smoking session. J.I.D., J.Cole, Doctor Dot, Cozz, and Smino are all on the song and cut off by Buddy, who clearly just wants to smoke.
What I love about this album is it opened me up to new artists I have never heard before. For example on "Sleep Deeprived," with Mez, Lute, Omen, and Davionne. While Mez, Lute, and Omen contributed amazing and deep verses about their lives, who stood out to me on this record was 19-year-old Davionne, who is singing on the chorus. From listening to Davionne, I then went on to listen to her other projects and I now am in love with her voice.
The opening of the album is a collaboration between J.Cole, Lute, and Ohio rapper Dababy. I wasn't expecting to hear Dababy on this album, especially with Cole, because one, I didn't see his name in the documentary and two, I didn't know Cole associated with him. But I guess that's the point of the album: to show us listeners that Cole and the rest of the label can collab with other artists. I love the sample in the beginning which is "I'll Be Waiting for You" by the Arch Singers. Kendrick Lamar makes an appearance on the chorus with a simple two lines, but it goes perfectly with the flow of the song. This was a great opening, and I've never really listened to Lute, but his verse has to be my favorite with his witty line about Liam Neeson.
"Down Bad" was, like I said before, released as a single; on the track, they each rap about a time in their lives where they weren't as fortunate as they are now. The verses are organized perfectly, and if someone were to ask me to play them a Dreamville record, this would be the one I would play, because it displays all of their rapping abilities. No offense to Young Nudy, but his verse was cut off at the perfect time, and it was a great start to the song. I know I am biased, but J.I.D's verse is my favorite as he makes a line about Board of Education vs. Brown sound good.
The third track, "Lambotruck," which features REASON from Top Dawg Entertainment along with Cozz and Childish Major, is surprising. I believe I played this song four times simultaneously because I wanted to listen to the lyrics very closely. The track is quite interesting, as Cozz and Reason go back and forth about their label issues. The most surprising part of the hard-hitting song is when REASON insists on robbing Cole and pulling a gun on him. Cozz of course stops him and they end up agreeing to rob their label owners, which made me laugh. My favorite line from the song has to be "Money like nymphs they keep coming." That was one of those lines where I had to play it back and repeat it out loud to my friend so they understood how hard that line was.
While I can't go into detail abut every song on the album, I will list some more tracks that stood out to me. One that stood out and was one of my favorites was "Ladies, Ladies, Ladies," with J.I.D. and T.I. The song is a spin on Jay Z's song "Girls, Girls, Girls," and the two artist reminisce about the woman they have met in their lives. Another stand out was "PTSD," with Mereba, Deante' Hitchcock, St. Beauty, and Omen. I've previously listened to Mereba because of her collaborations with J.I.D. on "All Bad" and "Sandstorm," and I am in love with her voice.
Lastly, the conclusion to the album, "Sacrifices," with Smino, Saba, J.Cole, and Johnny Venus, is truly beautiful. The song may be long, but there is not a part of the song I want to skip, from Johnny Venus singing beautifully on the chorus to Smino and Saba's wordplay. The best part has to be J.Cole singing his soul out, and not to mention announcing he has another kid on the way.
In conclusion, I love this album and I've been listening to it practically everyday. I'm on the edge of my seat now waiting for a Revenge of the Dreamers IV.