Reflections on 'Recircle'
Review of Phil Circle's 2018 CD Release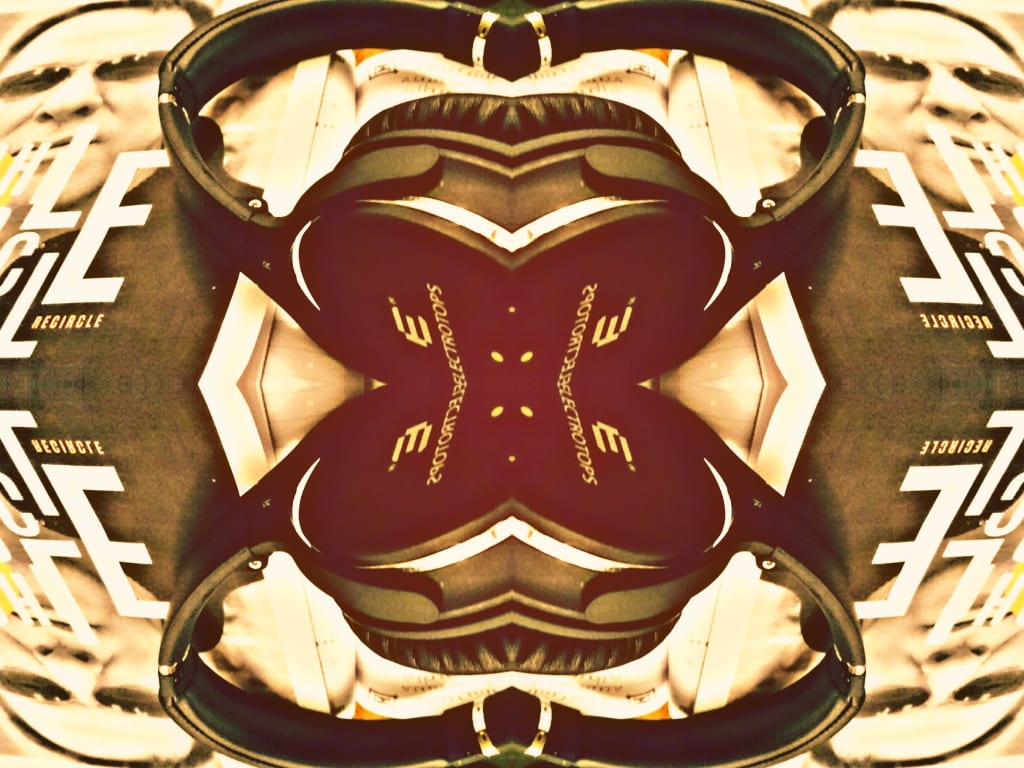 Photo © Sarah Jane 2018
Phil Circle is an independent musician based in Chicago. In his album Recircle he reveals some of his lesser known recordings, partly for existing fans and partly for those who are new to his music (like me). The fact that there are only 100 copies of this CD makes it feel special—as though this is a gift for those loyal fans who have stuck with him and follow him closely enough to know about this release. The insert which comes with the CD feels like it is written directly to you—the reader. That intimacy in writing is a talent of Phil's and also comes through in his book An Outback Musician's Survival Guide.
As for the tracks themselves: I like to listen to this CD whilst I'm working. The album overall has a mellow feel which makes it ideal for maintaining motivation and siphoning away stress when faced with an inbox full of 130 customer emails!
The song "Better Way" kicks off the track list with a laid back and slightly hollow feel that makes it sound like an incomplete journey. It catches the mood of trying to get somewhere. The guitar solo sounds half-familiar: An echo of something I left behind on my brief stay in Nashville. When I close my eyes and listen, those endless, wide American highways fill my mind. "The answer you are looking for just around the bend"—except you never quite seem to get there as the miles and miles and miles of road pass under your wheels. So you lose yourself in half-fulfilled dreams made tangible by the music instead.
"Except for Today" sounds more like something you might hear in a jazz bar. It demonstrates Phil's ability to capture the essence of his message purely in the sound of the music. This track sounds a little like a merry-go-round and when you listen to the lyrics and read the story behind the song in Phil's insert, you can see why. It is born out of the artist's own experiences, but I think it catches something of the transience, frustration and disillusionment of modern life in general. You can appreciate that with or without concentrating on the lyrics and that's what makes it a relaxing song to listen to.
For something a little more punchy and upbeat, I like track 5; "Roger Charlie." There are some cool lyrics in this one and a light touch of humour: "Your tongue is like a trampoline," for example—something that anyone who's had a bad relationship can relate to! It's one of the jobs of a songwriter to capture universal elements of the human experience and distil them down into something tuneful which lasts about three to five minutes. In this song there is definite cynicism, but the very fact that the music and lyrics combine to make a punchy, bouncy sound suggests resistance in the face of other people's contrary actions. It's a good one to use for personal therapy by turning up the volume and yelling along with spirited off-key vehemence when your spouse or a close friend has really done a number on you.
By contrast, "It's Only You" looks at the beauty of love with real wistfulness and gentleness. I love this track for the images of Autumn leaves and nostalgia which it conjures up when I listen. It's a song for daydreaming to, or for putting on the headphones when out for a long Autumn walk involving wellies, leaves and lots of wind. It's also good for imagining to, for creating stories or images of your own. I would love to see more of this side of Phil's music. I think there's a wealth of creativity which can be explored in this vein.
Lastly, I want to comment on "Belief." In Phil's explanation he says it came from a dark place. The impact of it, though, is far from depressing. It's another one which speaks to universal experiences. We all long to lose ourselves in anonymity and become invisible once in a while. And all of us have times when we want to run away or life seems too much. It can be very helpful to hear someone else expressing this for us when our own words fail to describe the very real truth of that shut-in place.
If you like the sound of Phil's music and want to explore it for yourself, you can find it here.
album reviews
About the author
I started writing when I was 6 and have launched my own business. Besides my considerably varied professional background, I love learning languages, meeting people from all over the world, having adventures and travelling.
Reader insights
Be the first to share your insights about this piece.
Add your insights