Raki Unleashes a Mesmerizing New Single 'Panic! Abort'
Raki's latest single 'Panic! Abort' perfectly blends electro-pop and jazz, creating a unique musical experience worth exploring.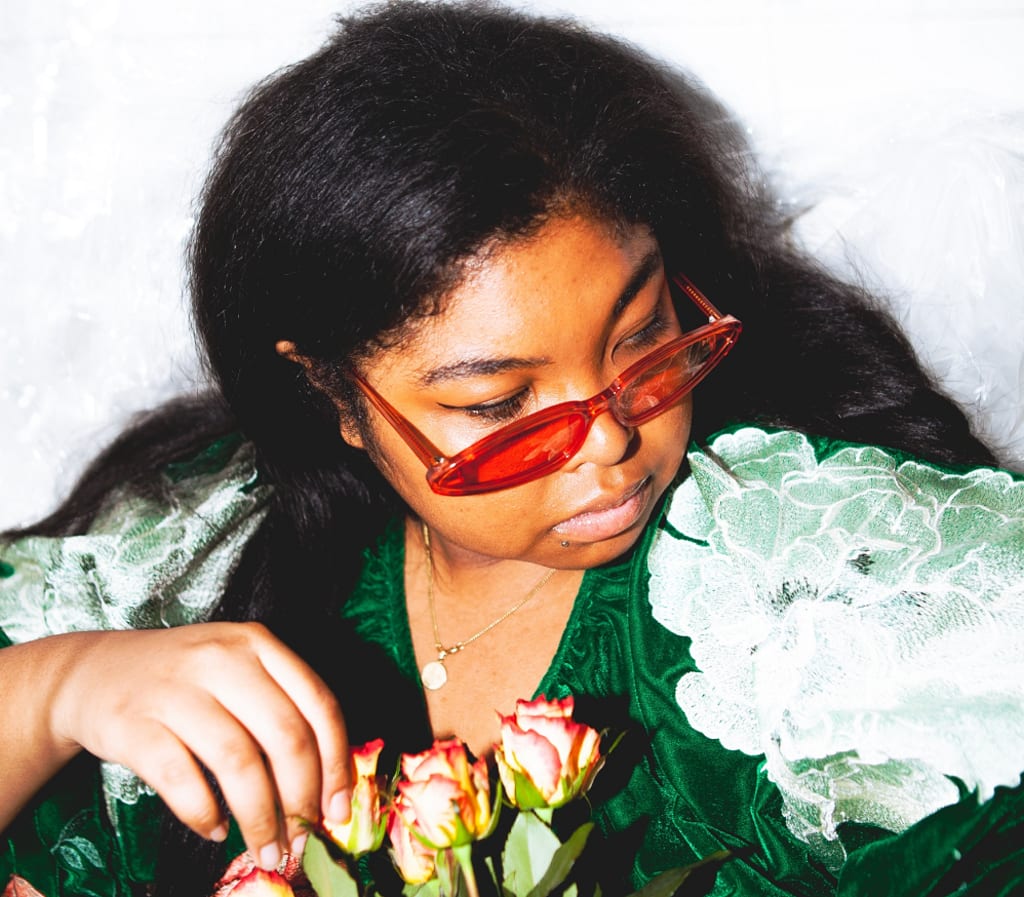 Introducing 'Raki', a talented artist who has just released a fresh electro, pop, jazz fusion titled 'Panic! Abort'.

The song exhibits Raki's marvelous blend of electrifying beats, pop-infused melodies, and jazz elements that captivate your senses. As Raki takes you through her unique sonic soundscape, Panic! Abort will steal your heart in no time.

What's more intriguing is mysoundMusic had an exclusive interview with Raki, where she reflects on her musical journey and shares an inside scoop about her newest creation.

Don't miss this masterpiece that fills every corner of your room, awakening a powerful emotional resonance.
Tell us a little bit about yourself. Do you come from a musical family? Your (music) background?
My real name is Sandrina but my friends used to call me RAKI (which is a diminutive of my surname) so I kept it for the stage. I don't come from a musical family, I'm the only musician in the family and decided at 17 that I wanted to become a professional musician.
Before that I had my first band at 16, was part of a label at 17 and performed regularly while finishing high school. I started with a cover band, did a lot of contests and won some.
I was also part of an alternative rock band where I started to compose, it was at that moment that I started to experiment with odd meters, something I really like to use in my music.
In parallel of high school, I started studying in a pre-university of music then got accepted to the HEMU of Lausanne (University of music in Switzerland) and got my bachelor degree in vocal jazz in 2022. I'm currently finishing my master degree in musical pedagogy.
What is it about music that makes you feel passionate?
What I really love about music is the fact that I know I'll always be surprised by something or someone, because of a beautiful improvisation or incredible skills of a vocalist or a musician or because of lyrics that really resonate with me.
The love I have for music is really multi-dimensional and I never know what will get me until it gets me.
Do you have a preferred genre?
I have several preferred genres : jazz, experimental, alternative and pop music.
Is there something behind the name of your new song, 'Panic! Abort'? Tell us a little about the song.
The song is named like that because when I wrote it I suffered of anxiety and panic attacks regularly and for me it's like I'm imprisoned in my body and can't escape whatever is happening.
I did a lot of research about how to get rid of my anxiety and movement was mentioned so I thought, why not dance all that out through music.
Do you have any other plans relating to this release? A video?
A video clip is in preparation and will be released later in the year.
Are there any challenging aspects to writing and/or recording your music?
Yes, a lot of aspects. I'm a bit of a perfectionist and I like to preproduce all of my tracks so I don't have too much doubts in studio and don't lose precious time but sometimes I can't have all the plan of the recording (and it's normal) and it can be stressful.
Has your musical journey had a deliberate direction, or did it simply evolve in whatever direction it found?
I think it simply evolved in whatever direction it found, I don't limit myself to one genre, it can be frustrating when I try to explain my music but I just really want to do what I want to do in the moment.
What is the best song you ever released and why?
I think it's « Panic! Abort » because a lot of people reached out to me and said the lyrics really spoke to them or that the genre of the song is not really what they would listen to normally but they really liked it.
What song do fans seem to favor?
« Panic! Abort »
Do you, or would you like to, perform live?
Yes, absolutely. It's something I do regularly for other projects and want to do more for this one.
What song, any song, do you think would be fun to perform live?
One song I'd really like to perform live one day is « Memory » from the musical « Cats ».
Share a funny moment or positive experience that has happened during your career.
I think one of my best experience was when I did a tribute to Björk in a church, it was such a beautiful moment for me to cover the songs of one of my favorite artists.
What music do you listen to for fun?
Pop music from the end 90s or early 2000's is what I choose when I want to blow off some steam. Since I'm from a French speaking country I like to listen to French pop from the 2000's but also songs like Survivor from the Destiny's Child or Cry Me a River from Timberlake or the Spice Girls. And Beyonce of course.
Who inspires you musically?
Björk and Beyonce
What's more important to you, fame, or credibility?
Credibility is more important for me.
If one artist were to perform at your party, who would get the call?
Beyonce 100%
Other than fame & fortune, is there something you hope to achieve through music?
I hope I can express whatever is in my head in my music, I'm not there yet but I think one day I will!
What is your favorite/best outlet to connect with your followers Instagram, Spotify, FB, Twitter, iTunes? How would you want them to follow?
Instagram and Spotify. I really like to talk with people who like my music because for me it's really interesting to know why they like it.
Did I forget to ask something? Something you would like to say that I did not address.
I think you covered everything needed.
Reader insights
Be the first to share your insights about this piece.
Add your insights