Podcast: The 90s with O-Town's Jacob Underwood
The O-Town member joins StarShineMag's editor, Sandy Lo on her podcast to discuss new album, Pop2000 tour, and 90s pop culture.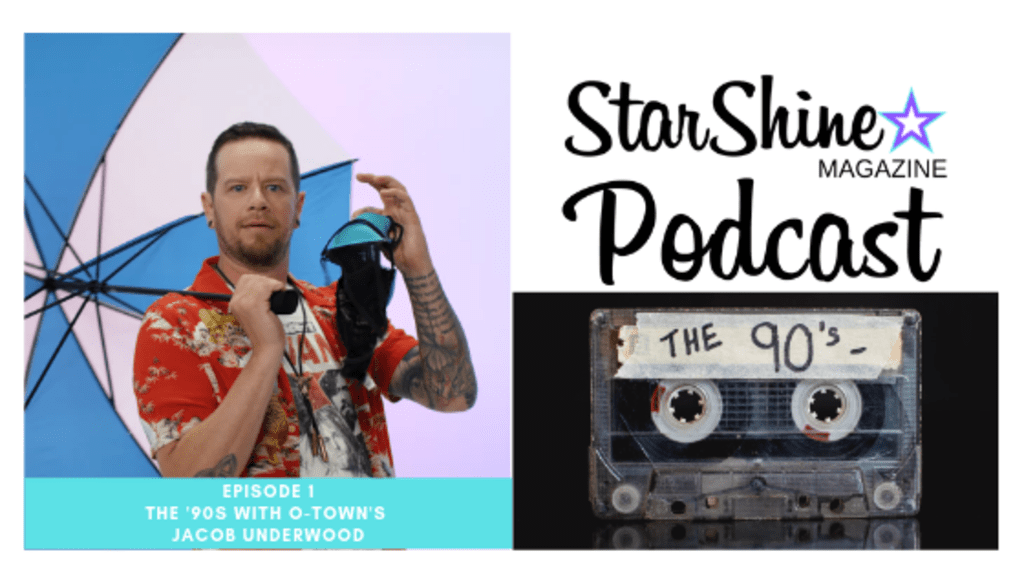 In this premiere episode of the StarShine Magazine Podcast, I discuss the trends of the 90s, like fanny packs, teen movies, and of course, the music. Speaking of music, I also discuss my dissatisfaction with all 90s mixes available on Spotify, which is why I made my own Diverse 90s Playlist.
I tried to include a wide range of musical genres and not the same overused 90s songs like "No Scrubs," and "I Want It That Way," even if they are "classics." Want to add a song? I'm open to suggestions, reach out to me on social media!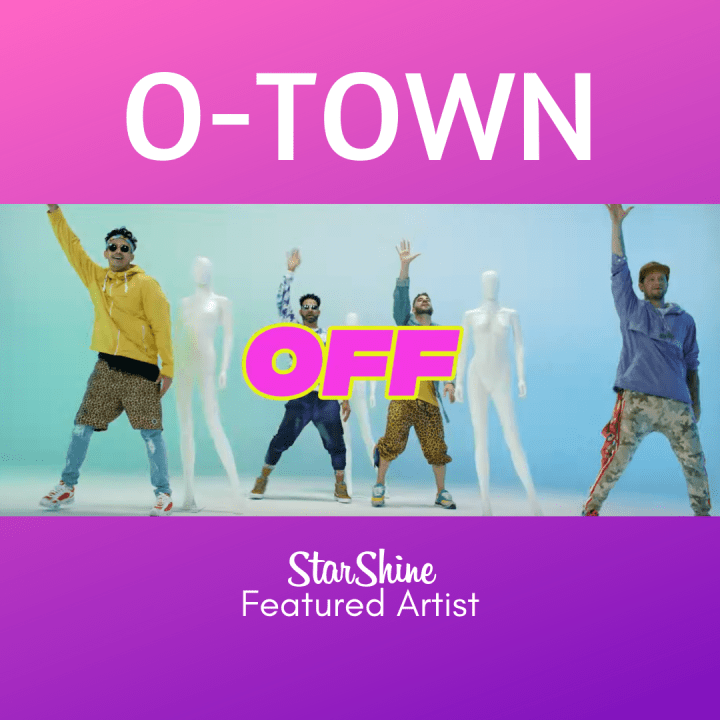 Jacob Underwood from O-Town is my first guest! In our interview, we discuss the band's new album, The O.T.W.N. Album, their awesome single and video, "Off." The concept of the music video was taken from the 80s movie, Mannequin.
"My cousin shoots all our music videos and he just said 'you know what would be a good visual? Mannequins'," Jacob says in the podcast. "... and it sparked an idea in Eric from a movie in the 80s called Mannequin."
Watch "Off" by O-Town below!
O-Town has been touring on the Pop2000 tour with Lance Bass, Aaron Carter, Ryan Cabrera, Tyler Hilton, and other occasional musical guests.
While there aren't any dates left this year on the tour, Jacob assures us the Pop2000 tour will be back in 2020!
O-Town was probably one of the most underrated boy bands from back in the day, mostly because they were manufactured on the show, Making The Band. However, after giving Jacob Underwood, Trevor Penick, Erik-Michael Estrada, and Dan Miller a fair shot, I realized these guys just know how to have a ton of fun with their music! That's how it should be!
The O.T.W.N. Album features 12-tracks of boy band goodness like "Agree To Disagree," "Empty Space," and the eponymous song "O.T.W.N.," which stands for "on the way now." Do yourself a favor and stream it wherever you usually listen to music. You're welcome!
Fun fact: Jacob Underwood also manages the band, and their new album was funded by their devoted fans who donated to Kickstarter!
"We couldn't have done any of this without the fans. They're our record label now. We're responsible to them. Thank you and I hope you love this music as much as we love making it for you," Jacob said in a message to O-Town's fans.
Later on in the interview, I even put Jacob on the spot in a 90s Blitz where I asked him about a few of his favorite things from the decade. Can you guess his favorite boy band? Hint: O-Town was not a thing in the 90s, so he couldn't pick his own band!
You can also answer our 90s Blitz! Get the free download here, and post it to your InstaStories. Don't forget to tag @StarShineMag!
Listen to the podcast below!
Want to listen to the StarShine Magazine Podcast on the go?
Find it on these podcast listening apps!
More platforms are being added!
Share your comments about this article and podcast with me on social media! @AuthorSandyLo or @StarShineMag!