Pink Floyd: The Band That Transcends Time and Space.
An Article written by Hugo Serrano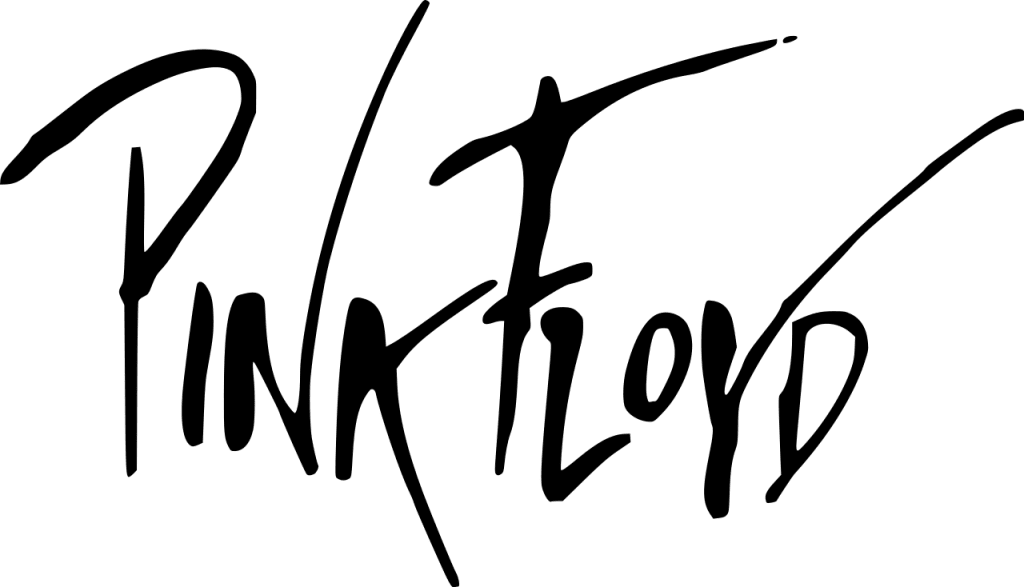 In my youth, the only music I was exposed to was Mexican music and whatever I heard in public, tv, or the radio. It wasn't until late 8th grade when I discovered Pandora and slowly started listening to different kinds of music such as rap or EDM. A few years passed and I became more musically cultured by listening to a variety of music. While this was the case, one genre that I didn't listen to at the time was Rock music. This changed early in my sophomore year of college when I was introduced to Pink Floyd by a movie podcast I listen to which recommends movies to watch and discuss. A movie that they recommended for an episode was Pink Floyd's: The Wall. The film is based on the bands album of the same name using music from said album. I watched the film and I fell in love with both the movie and the band. After I listened to their Wall album I started listening to them more and soon became a fan.
I know I'm not alone in enjoying Pink Floyd in the late 2010's because I see people my age wearing Pink Floyd Shirts or just straight up rocking their music. This is incredible because the band was popular in the 70s and people are still fans or still becoming fans to this day. While the band did get popular due to their first few albums, I think that the fact that Pink Floyd is still a common name is contributed to their big albums, The Dark Side of Moon, Wish You Were Here, Animals, and The Wall. I intend to prove that Pink Floyd was a band whose music will speak to many generations to come due to their uniqueness in their musical process, their studio knowledge, and their love towards these albums.
The most known album in Pink Floyd's Discography is The Dark Side of Moon which was released in 1973. The album is almost like one huge song which was the idea. According to Anthony Sfirse from Enmore Audio, "Pink Floyd toyed with the idea of creating a concept album – a series of songs that bled into each other, all the while dealing with the madness and pressures of their rock 'n' roll lifestyle" (Sfirse, 2018). This concept was executed by their engineer Alan Parsons "carefully arranging the pieces of the musical puzzle and splicing the tapes together" (Sfirse, 2018). As Anthony Sfirse states, the band was dealing with "pressures of their rock 'n' roll lifestyle" and it shows in the album with songs like On the Run and Breath which were created when the band was on tour (Sfirse, 2018). As the band continued to work on the album they started to make it more about the struggles of everyday people. According to Anthony Sfirse, they were "exploring universal themes that anyone and everyone could relate to" (Sfirse, 2018).
The album was crafted in Abbey Road Studios because "it was home to, at the time, some of the most advanced recording technology ever produced" (Sfirse, 2018). This was their eighth album and they were always trying to use new equipment. They liked to use new equipment because they knew exactly how to make music in a studio. In fact Alan Parsons been quoted saying that "[Pink Floyd] arguably were the most technically minded band out there. They knew what a recording studio was capable of, and they took full advantage. And they worked me hard—they always worked their engineers hard to push the barriers." (Sfirse, 2018). With Pink Floyd having the best recording studio at hand, The Dark Side of Moon was able to have new sounds that had not yet been heard such as unique synthesisers and sound effects. Anthony Sfirse states that, "Many of the sound effects such as the Doppler sirens and explosions scattered throughout Dark Side were created using the synthesisers" (Sfirse, 2018).
Another addition to their unique sound effects was the inclusion of Roger Waters' Tape Recorder which was mainly used in the track Money, Roger Waters being the bassist, lyricist, and the co-lead vocalist of the band. Anthony Sfirse states that, "[Roger Waters] recorded various samples, including coins clinking, paper tearing and a ringing cash register" (Sfirse, 2018). One last thing to add about this album is the vocal solo in the song The Great Gig in the Sky. This is one of the tracks that is iconic due to Clare Torry and her vocal solo. According to Sfirse, "Stopping halfway through her third take, the band spliced together Torry's emotional, nonsensical vocals to create arguably the most haunting song on the album" (Sfirse, 2018). This one vocal solo is one that always has me singing out loud and I know i'm not the only one. Pink Floyd's The Dark Side of Moon will continue to appeal to generations to come due to the bands knowledge in creating unique sounds and the albums multiple statements around everyday struggles that will always be relevant like Money or Time.
While The Dark Side of Moon is the most popular of Pink Floyd albums, a band that just has one album that is amazing does not automatically make them a band that can appeal to multiple generations. That being said, Pink Floyd went on to make their ninth studio album, Wish You Were Here, which was released in 1975. While the album contains synthesisers that are very Pink Floyd-ish, this album is one of the more calmer and grounded records that Pink Floyd has released due to the concept behind it. After The Dark Side of Moon, the band started to have trouble coming up with a concept for their next album. According to Jedd Beaudoin from PopMatters, "Despite the slow start, the band managed to write… its most memorable songs, Welcome to the Machine, and Have A Cigar" (Beaudoin, 2012). Both of these songs are about how cold and distant the music industry is to artists. While this was the idea that the band first started to go into, the whole meaning of the album is not just about the music industry. Beaudoin states that Wish You Were Here is "about the group's fallen former leader and creative well, Syd Barrett" (Beaudoin, 2012). Syd Barrett was the co founder of Pink Floyd who started to "become an acid casualty and unable––or unwilling––to deliver the kind of material that had brought the band much of its early acclaim" (Beaudoin, 2012). This idea of former member Syd Barrett is heard in the songs Shine On You Crazy Diamond, parts one & two, and Wish You Were Here.
In this album, Pink Floyd wanted to show an example of what the music industry can do to a person using Syd as an example thus where the name of the album comes from, Wish You Were Here. This is referring to the band wishing that syd was still a member of the band with them. This is an album that is so meaningful to not only the band members of Pink Floyd but Pink Floyd fans themselves as well. The band was able to use their artistic abilities to craft an album that has so much meaning and so much love towards it. Pink Floyd's Wish You Were Here is a true artistic album with deep meaning and purpose towards it that any Pink Floyd listener would love thus making it timeless and an album that can be heard no matter the time period.
By the time Wish You Were Here had come out, Pink Floyd was at the top. Both The Dark Side of Moon and Wish You Were Here were critically and financially successful. They were so successful that they were able to take a break from touring and build their own studio which was eventually named the Britannia Row studios (Cameron, 2017). In this studio, they would record their tenth studio album, Animals. The album was released in 1977 and contains five songs. Two of them are short and three of them are more than 10 minutes each. The run time of these songs, especially Dogs which clocks in at 17 minutes, makes the album really stand out by having super long songs that tie in together just like The Dark Side of Moon. A lot of Pink Floyd-ish sounds appear in this album like sound effects, unique synthesizers, and of course the electric guitar which the band blends together to make an album as unique as their past albums.
The concept for Animals was based on George Orwell's Animal Farm which was read by Roger Waters. Waters was inspired to to see human beings and more specifically the "capitalist British regime of their time" as animals (Cameron, 2017). Each song in the album represents an "Animal" such as Dogs, Pigs, and sheep. The album has gained a following due to the political statements it makes as well as how unique it is. The album Animals will continue to impact different generations mainly due to how interpretive the message of the album can get as time goes on.
At the time of creating the album Animals, The band members of Pink floyd were starting to have trouble within the band. According to Tom Cameron from Happymag, at the time of making Animals, "Roger Waters took the reigns of Pink Floyd" (Cameron, 2017). This can be seen by Waters having most of the credits in Animals such as Lyricist and being known as the "conceptual leader". Once on tour, the band and mainly Roger Waters ran into more problems with the crowds. Waters mainly complained that no one in the audience was actually listening to them or the music. It go so out of hand that Roger Waters ended up spitting on an audience member at one of their shows (Vinyl Rewind, 2019). As Waters explains, he felt like a wall was being built between the crowd and the band. Thus, the concept for The Wall started to gain form. The band had released Animals and they were ready for another album.
Roger Waters pitched the concept of The Wall and the rest of the band members went along with it because no one had a better idea than Rogers (Vinyl Rewind, 2019). The way that Pink Floyd made the album is interesting on it's own. Almost from the start, Roger Waters wanted this album to be a multi-experience by having The Wall be an album, a live show, and eventually a film (Vinyl Rewind, 2019). The whole process of making The Wall album was at the expense of the band members due to Roger Waters and Richard Wright, their keyboardist, leaving after The Wall due to conflict between them. Both Roger Waters and Richard Wright did go on to perform in The Wall tour, but once the whole project was done, so were they (Vinyl Rewind, 2019). The Wall album was eventually released in 1979 and it's the second longest album in their Discography clocking in at an hour and twenty minutes. The Wall is one of the more clear and to the point albums. That's not to say that there aren't any metaphors because there are. Past Pink Floyd albums have been more or less just songs that have a similar idea but with The Wall it's more of a narrative album than a concept album. The Wall tells the life story of a rock star named Pink. It goes through his childhood, love life, and fame as he builds a wall around himself.
The album and film are full of metaphors that can be interpreted in many different ways. While Roger Waters was a big part of the Album, the rest of the Pink Floyd members definitely added whether that be by their performance or by contributing to the story. If Roger Waters did not do this project with the other member of Pink Floyd, it would not be as iconic as it is. The Wall by Pink Floyd will continue to be engaging to many generations due to how solid the premise of the album is and due to the album being available in multiple mediums.
Pink Floyd's music has an energy and a feeling that you don't see in many bands or musicians. Their music is purposeful and you can tell that they really had a passion for music in the peak of their career with their albums The Dark Side of Moon, Wish You Were Here, Animals, and The Wall. While the original Pink Floyd members aren't around anymore, their legacy and music are. I think that it is important to understand why Pink Floyd is as iconic as it is because other musicians can learn from them. They can learn that Pink Floyd members weren't making money their priority. Instead their priority was to make the most creative sounds and make albums that had purpose. Pink Floyd's music will always appeal to other generations because all they cared about was making music for themselves instead of making music that was popular at the time.
Work Cited:
Pink Floyd, Animals, Harvest Records & Columbia Records, 1977
Pink Floyd, The Dark Side of The Moon, Harvest Records, 1973
Pink Floyd, The Wall, Harvest Records & Columbia Records, 1979
Pink Floyd, Wish You Were Here, Harvest Records & Columbia Records, 1975
Beaudoin, J. (2018, February 25). 'Pink Floyd: The Story of Wish You Were Here': The Band's Most Haunting and Affecting Album. Retrieved from https://www.popmatters.com/160290-pink-floyd-the-story-of-wish-you-were-here-2495838516.html
Cameron, T. (2017, January 23). 40 years on, here's 5 things you didn't know about Pink Floyd's Animals. Retrieved from https://happymag.tv/of-pigs-sheep-and-dogs-5-things-you-didnt-know-about-animals-by-pink-floyd/
Engineering the Sound: Pink Floyd's 'Dark Side of the Moon'. (2018, May 04). Retrieved from https://enmoreaudio.com/engineering-the-sound-pink-floyds-dark-side-of-the-moon/
Rewind, V. (2019, February 13). How Pink Floyd Built The Wall - Part One: The Album | Vinyl Rewind. Retrieved from https://www.youtube.com/watch?v=WGjKaIDTtcQ