#OutHedley2k18: The Perspective of a Former Fan Girl
Allegations of sexual misconduct from former fan girls have come out against the Vancouver-based band Hedley.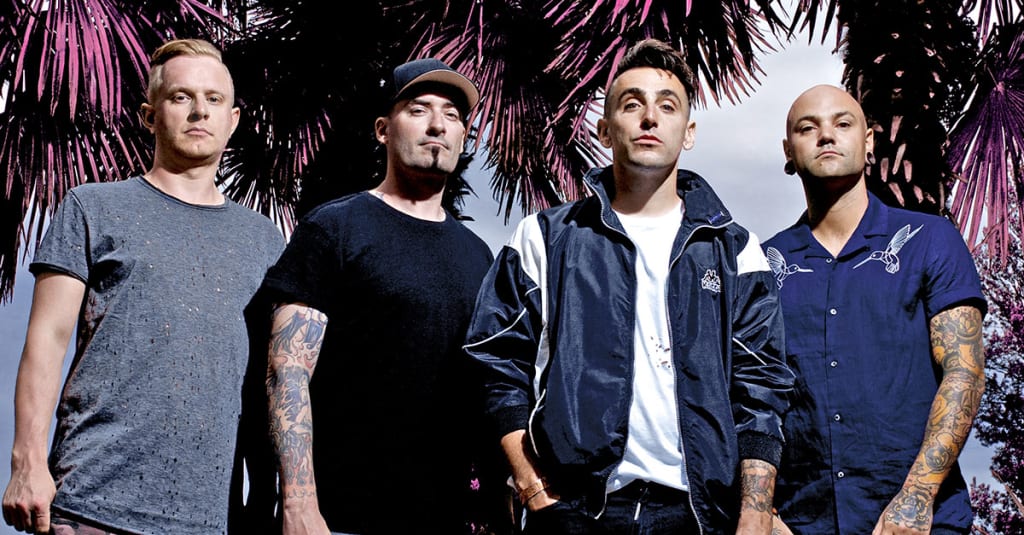 Canadian pop-rock band Hedley formed in 2003.
This week, popular Canadian pop-rock band Hedley were hit with numerous allegations of sexual harassment and assault against young female fans. As a former hard core fan of theirs, the allegations are shocking and have me reflecting on all their shows I've been.
I got into the group back in the summer of 2005, a few months shy of turning 15, after seeing them as the opening act for Simple Plan at Ottawa Bluesfest. I was already familiar with frontman Jacob Hoggard, who appeared on Canadian Idol the previous year, but this was my formal introduction to the band. I became a huge fan afterwards and went on to see them live 2 or 3 more times after that throughout my high school years. Pretty much whenever they were playing in Ottawa, me and my group of girlfriends would go and see them.
The Hedley guys were always funny, highly interactive, and incredibly charming at their shows. My friends and I even got to meet them once for an autograph signing and I still vividly remember how giddy we felt and how personable, and flirty even, all the guys were. In fact, I still have the signed poster from that day rolled up in my closet. There is no surprise that they appealed to girls our age—they were in their early twenties, so they were older which was cool, but not too old, so they felt like our friends. The possibility that they would take advantage of that is quite upsetting.
The allegations against the group that have come to light this week are troubling; using the hashtag "#OutHedley2k18" on social media, former fans are accusing the band of various sexual misconducts ranging from sending sexual messages on social media to trying to coax underage girls to go back to their hotel with them. If these allegations prove to be true, Hedley has engaged in a perverse abuse of power—they have taken advantage of people, in this case teen girls, who respect and think very highly them.
Though I was personally never victimized by Hedley, in retrospect some of the things they did during their shows were a bit questionable. For example, the band knew that their fanbase was young and their shows were always "all ages" events, yet they had a schtick of pulling down their pants and mooning the audience during their set. While 15 year old me thought this was hilarious and cool—this was the era of Bam Margera and MTV's Jackass to put things in perspective—as an adult, I can now look back and say that a group of 20-something year olds exposing themselves to a room of 14, 15, and 16 year olds is inappropriate. I don't know whether or not they still do this, but because Hedley is still in heavy rotation all over Canadian radio, over ten years removed from when I frequented their shows, a new generation of young fan girls are now part of their dedicated base.
I'm 27 years old now, but when I put myself back into the mindset of 15 year old fan girl me, I would have easily said yes if any of these guys had asked me to hang out after the show. I also probably would've squealed in glee if I ever got a personal message from them, no matter how sexual in nature. I remember being that age and truly believing all the bands I was obsessed with, which also included Good Charlotte and Fall Out Boy at the time, could do no wrong and that they were perfect. Never would it even cross my mind that these guys could have bad intentions. For adult men to pray on naïve, giddy teen girls in the way these allegations suggest is simply vile. In the current climate we are in, when accusations like this are being taken more seriously and women and girls are being believed, it is only a matter of time before the truth, whatever it is, comes out.
It is important to note that as of this week, Hedley is denying all allegations stating, "The recent allegations against us posted on social media are simply unsubstantiated and have not been validated."