Our Journey Through Music Continues
Music gives a soul to the universe, wings to the mind, flight to the imagination and life to everything. Plato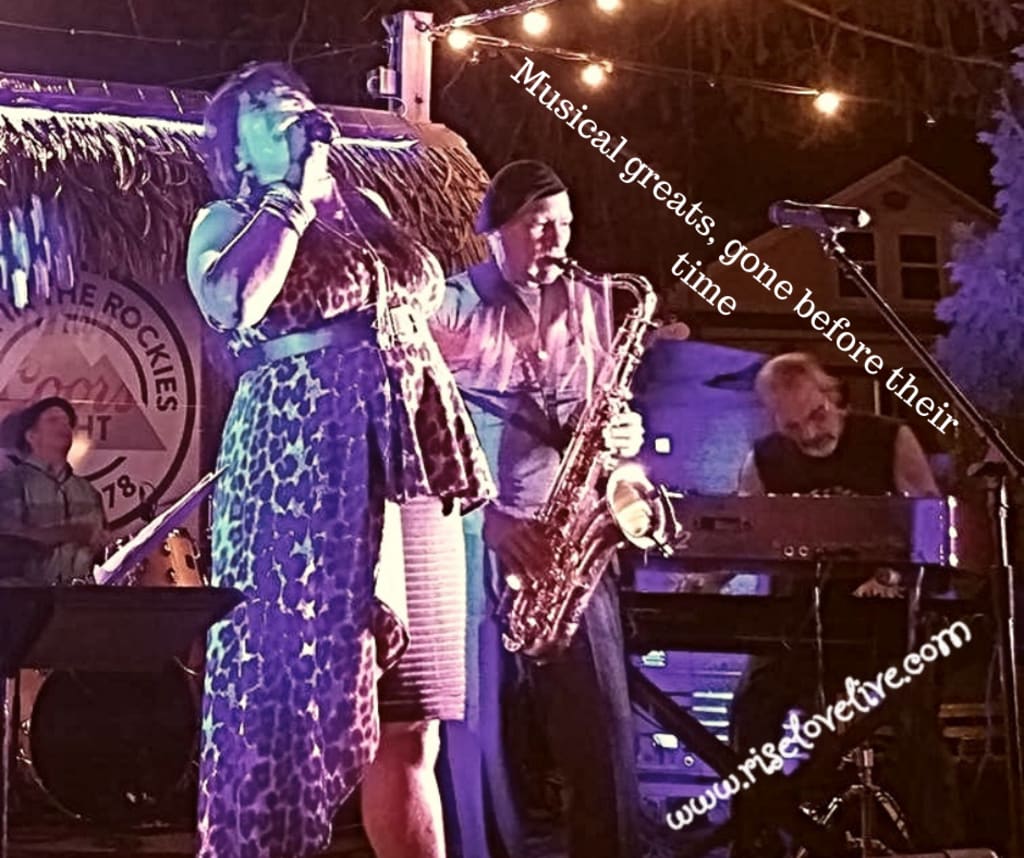 Musical greats gone before their time - Sheila Raye Charles and Mr. Charles Neville
You may not recognize the folks in the above picture, but they were two amazing musical talents who my husband and I not only knew but had the privilege to call our friends.
Sheila Raye Charles, daughter of Ray Charles and Mr. Charles Neville, one of the Neville Brothers.
We lost Sheila two years ago and Mr. Neville I believe we are coming up on just about a year.
You see, our friend, another remarkable musician, Jeff Pitchell launched a band called The Legends, which included Sheila Raye, Mr. Neville, Michael Allman, Claudette King and the newest member of the band, Tyrone Vaughan.
For about three years or so, we drove everyone in our Limo to and from the shows (our reward was an AMAZING concert). We didn't have the opportunity to meet Tyrone Vaughan, unfortunately, as we "retired" before he came into the scene. Of course, it goes without saying that it was an amazing experience, sometimes stressful, however, but I would never give it up! We were so blessed to be able to meet all of these awesome folks and talented musicians.
Music gives a soul to the universe, wings to the mind, flight to the imagination and life to everything.

Plato
I am confident in saying that music plays (oh I made a funny) a role in all of our lives to one degree or another. To some, a huge part of their lives includes music, to others perhaps just a tad.
My first car was a 1974 Dodge Dart—my stepfather "gave" it to me. Oh to a 16 year old that is music to her ears (I am on a fun pun run here)!
BUT there was a catch—there is always a catch isn't there?!? I had to clean it out! Let me run through the experience so that you can get a visual. The car had been sitting at his father's paint store for YEARS, it had quite the pile of Um-mm, sorry Dan, garbage in the back seat.
While driving her back home, I felt something down by my feet. [Oh I so wish I was telling this story in front of you!] With my hands on the wheel I look down at my feet and scream, "Oh my gosh, it is a MOUSE!" Letting go of the wheel I begin to swipe and swish my hands down by my feet… trying very hard not to step on it (her).
Dan calmly asks, "Who is driving?" I am now freaked out on an entirely different note, I lift my head and see that his hands are safely on the wheel! WHEW!
We got her home, cleaned up and all is well in the world. The mama mouse was set free and hopefully not caught by a hawk.
And what was my point of dragging you down memory lane, again?
MUSIC. Music my friend. Because the Dart did not have a working stereo, anytime I drove her I brought along my little Radio Shack "boom box" and at least 15 different cassette tapes.
This, kids, is a Boom Box.
And this, kids, a cassette tape!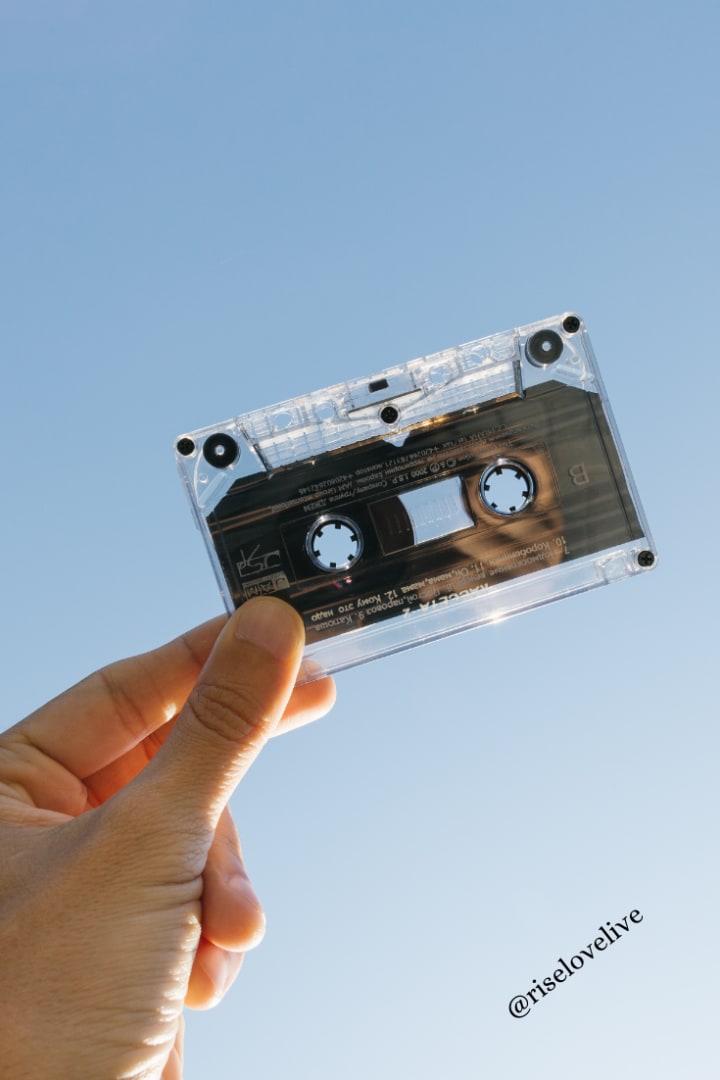 In the first Music Post How Music Influences our Lives, we referenced a list of emotions and how we can "use" music to help guide us through our feelings, and perhaps even change us.
Anger
Celebration
Desire
Desperation
Excitement
Happiness
Hatred
Love
Sadness
Seeking to be Strong
Yearning for Inner Quiet, Peace and Calm
I promised to take our list and expand the conversation in separate posts, so here we go!
Let's begin with two emotions that are at opposite ends of the spectrum, but tend to go hand in hand, often.
Listening to music can lead you along when you are sad and want to drive yourself into a happy place vs. when you are feeling sad and want to "stay" sad because frankly you just need a good cry!
Each situation, for everyone, will require its own solution; music will be one of your "tools" in your "toolbox" to help you through each experience.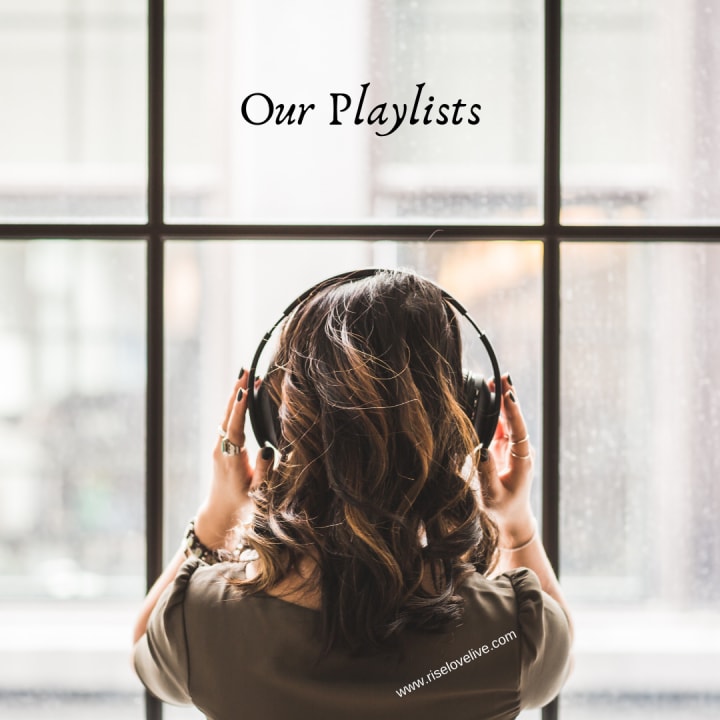 I realize that these playlists will not necessarily make everyone happy and we all have our own list of favorites as our "go-to" songs, but for today, you have a little taste and a few ideas of the options that you can experiment with.
Now to the fun part ~ A playlist of songs to boost your mood when you are feeling down.
And here is a list of songs for when you are sad and simply need to stay there; just for a song, just for a moment. Give yourself permission to process your sadness, in your own way. Don't hold it in, I promise you will feel better once you are able to let go and get it all out!
The musicians of the RMS Titanic all perished when the ship sank, in 1912, beneath the waves of the Atlantic Ocean. They played "Nearer my God to Thee," a popular Hymn written in the 1850s. Intending to calm the passengers, for as long as they possibly could, they all went down with the ship. Each of the musicians was recognized for their heroism.
Even men, on a sinking ship, knew that music would help inspire, motivate and guide the disoriented and scared people that fateful evening.
My hope, we truly connect through music; it is what moves and motivates me and I have a feeling what moves and motivates you as well!
Until next time, Friends—Peace and Blessings!
playlist
I am Caring, Loving and Fun!
Thank you for the privilege to share my stories with you. I seek to inspire you! Rise to the Occasion | Love Everyone | Live a Life worth Living (repeat). Be the best version of you and live life to its fullest!
Receive stories by Heidi Fitzsimmons @RiseLoveLive in

your feed