Obscure Genres of Electronica You Need To Listen To
Forget mainstream EDM - these obscure genres of electronica you need to listen to deliver better beats and amazing moods.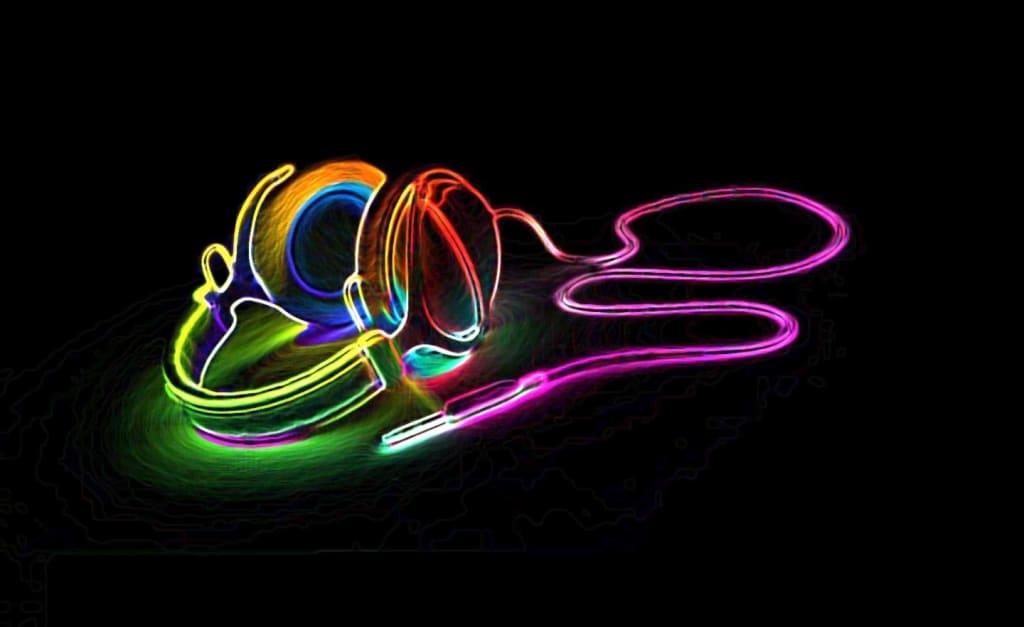 If you ask me, there aren't many genres of music that can deliver as wide a range of emotion as electronica. In some ways, electronic music is more akin to a modern day symphony. The only differences between old school symphonies and modern electric music are the number of people who create the music and the technology used to make it happen.
You can get old school dance music, incredibly sorrowful mood music, tracks that can sound like they belong on an action flick, and insanely high energy, bouncy tracks - and all of them would belong to one subgenre or another in the world of electronic music.
Most people assume that electronica begins and ends with EDM, but that just isn't true. These obscure, little-discussed genres are definitely worth a spin - even if you don't consider yourself a fan of electronica at all.
Hardstyle is basically EDM's grandfather, and it was invented by DJ's in the UK underground rave scene back in the mid-to-late 90s. This genre of electronica is known for strong kicks in its base, high pitched voices, and very dramatic bass drops.
If you love extremely high energy, uplifting dance music that will make you want to jump around the room in joy, hardstyle is a great option. Major names in hardstyle include Scooter, DJ Isaac, Frontliner, and Deepack.
While hardstyle is more about bringing happiness and liveliness to the dancefloor, its cousin, Gabber, is more about bringing in speed, rage, and an awesome level of urban chaos. Of course, it's still all in good fun - but this is definitely the kind of music you'd want to play to let off steam.
Like hardstyle, Gabber was invented in Europe. However, as the name suggests, it's Dutch. It was a music style that was partly derived as a reaction to the overly pop-based techno music that was being played in clubs. Gabber, as a result, is more urban and works to be less mainstream than most other genres out there.
Gabber is considered to be one of the fastest forms of electronica currently being played in clubs, and it's one that tends to focus on the more aggressive side of dance. A typical track can range from 180 beats per minute to as fast as 300 beats per minute.
Favorite Gabber DJs include Neophyte, Angerfist, Rotterdam Terror Corps, and Enzyme X.
If you love rolling, tense beats with very strong hip hop influences, then you will adore Drum And Bass. Often abbreviated as DNB, this genre of music tends to have that deeply urban vibe that you would expect to hear in an underground rap lounge.
This genre borrows a lot from reggae, which gives it a "jungle" feel. Needless to say, it's amazing to smoke pot to - and makes for a surprisingly danceable lounge vibe, too. DNB music also tends to be very fast-paced, with strong synth background drops.
Good examples of classic Drum And Bass artists include Photek, Aphrodite, Noisia, Netsky, and MC Skibadee.
Goa Psytrance is one of the hottest forms of electronica to come out of the Goa region of India - and its vibe basically screams Burning Man. Liquidy, drippy beats with the occasional psychedelic sound effect make this a favorite among those who love to practice their hula hooping, fire poi, or liquid breakdancing moves.
What's interesting about Goa Psytrance is that it also can work very well with fashion shows, runway, and overall edgy soundscapes. As a result, it does have a pretty strong following in certain fashion circles.
Pixel, Loud, and Juiced are all excellent examples of psytrance artists that spin Goa.
Electroswing is exactly what you'd expect it to sound like: jazz that has been remixed into amazingly danceable tracks. If you love bluesy-yet-cheerful jazz songs with a more modern beat, then prepare to fall in love with this little-known subgenre.
Fans of Electroswing may also be able to tell you that the concerts often will involve vintage clothing, live singing, and real swing dancing. Needless to say, it's a genre that brings jazz to a new audience while hearkening back to an era of airships, sepia toned photos, and flappers.
All in all, this is exactly what you would imagine a speakeasy with a turntable setup would have sounded like during the Prohibition Era. Top picks for electroswing DJs include Caravan Palace, Swing Republic, and Parov Stelar.
Once a very popular subgenre of electronica in the 90s, Trip Hop all but faded into obscurity after 2000. Nowadays, it's starting to gain a little bit more recognition for the emotional, slow tempo masterpiece of a genre it is.
The best way to explain what trip hop sounds like is that it tends to remind people of a noir movie. Listeners can always pick up on jazz influences, blues influences, and very downtempo beats in the background. It's sad yet seductive, urban yet retro, and undoubtedly sophisticated in its own right.
Many trip hop groups incorporate foreign languages into their music - especially French and Portuguese. If you enjoy this loungey, mellow, yet ever so subtly sexy music, then checking out Thievery Corporation, Morcheeba, and Al Tarba would be a wise decision.
If you were born in the 70s or 80s, you probably remember the classic sound of synthesizer music that would play in the background of kids' cartoons, action films, and classic pop songs. It just sounded cool, wholesome, and somehow oddly comforting.
That's basically the basis of New Retrowave as a genre; it's all about bringing back music that had that classic mid-80s and early-90s feeling. Fans who love New Wave music like Depeche Mode, early 80s pop-rock like David Bowie, and the Lost Boys soundtrack can rejoice!
New Retrowave is bringing it all back, and it's as cool as ever. Good artists to check out include Powerglove, Trevor Something, The Midnight, and Timecop 1983.
If you're a fan of Latin music, then you probably already know reggaeton as that awesomely addictive mix of Spanish rap and dancehall beats. Moomahton is a subgenre of reggaeton that focuses on bringing out more house-based beats to reggaeton.
The end result is a loungey yet danceable Latin vibe that is mellower than reggaeton, but still bouncy enough to keep you on the dance floor. This is great party music, and also works as a great choice for blasting beats in a car's stereo.
This genre, like many others on this list, has been a favorite in dance clubs for a while, only to be forgotten when trends changed. Good artists to listen to in this genre include Major Lazer, SBMG, and Dillon Francis.
EBM stands for Electro Body Music - and it's what happens when goths try their hand at techno. As a more electronic take on Industrial music, this spooky, aggressive, and fast-paced musical genre is known for creating a vibe that's all about dystopian, post-apocalyptic imagery.
Listeners who check out EBM should expect edgy yet danceable soundtracks - often not in English. This is partly due to the fact that it's a popular genre in Europe, and partly due to the fact that many languages that aren't English tend to sound angrier. (It all depends on the band.)
It's worth noting that this is the electronic genre that inspired Trent Reznor from NIN. Top bands include Combichrist, NOISUF-X, Project Pitchfork, and of course, Skinny Puppy.
IDM stands for Intelligent Dance Music, and it's generally viewed as an experimental genre that has strong elements of Detroit techno, breakbeat, and glitch beats. That being said, it's actually kind of hard to dance to a lot of groups that play IDM - making the name somewhat of a misnomer.
This is the kind of music that you listen to when you want to type something up very quickly, appreciate random artistry, or just get a bit weird. Strange and offbeat as IDM is, it's still enjoyable in its own quirky way.
Famous bands that are known for their work in IDM include Aphex Twin, Speedy J, and Flying Lotus.
Seapunk started off as a genre of electronic music that was supposed to be an internet joke. After all, the actual genre itself started off as an aesthetic gag about dolphins and other 90s New Age kitsch. This is a genre that asked what mermaids would listen to - if mermaids were real.
But, the funny thing about Seapunk is that it actually does sound good in its own strange way. With its oceanic background noise, its breakbeat tracks, and it's trippy mixes Seapunk is one of those genres that is soothing yet somewhat eery at the same time.
Good artists to check out include howse, oOoOO, SpaceGhostPurrp, and Teebs.
This genre of music is so obscure that it doesn't even have artists on Spotify that play it - so if you like what you hear, expect to see an uphill battle to find artists who play it. This is a genre of music that focuses on "slimy," drippy beats with a strangely chiptune background.
That being said, this subgenre seems to be split into two different sub-subgenres. One involves using slimy beats and 80s references as a background to rap, and the other focuses on drippy beats, obscure references, and occasional trap influences to deliver remixes that are oddly catchy in their own way.
Of the handful of people who do Slimepunk music, the best would have to be Tennis Rodman, N3rgul, and Sludge Junkies.
Most teenagers can tell you that Vaporwave is increasingly mainstream, and that it's a genre that focuses on emotional, slow beat music that is remixed from 80s and 90s hits. Much like Seapunk and Slimepunk, this music genre started off as an aesthetic joke, but then caught on as a legitimate music genre.
The majority of vaporwave songs are slowed down, remixed 80s hits - often packaged with a subtle, tongue-in-cheek commentary about "yuppie commercialism" of the time. This genre's been called "the soundtrack to abandoned malls," and once you listen to it, you'll understand why.
Overall, this genre is dreamy, emotional, and oddly contemplative. This genre has exploded in the number of artists who mix in it, but the most famous would have to be Macintosh Plus. Other popular choices include Blank Banshee, Chungking Mansions, and Saint Pepsi.
This form of music, surprisingly, has nothing to do with the goth scene, but rather is a form of house music that is slightly spooky and heavily occult themed. Ethereal vocals, slight hip hop influences, and very experimental beat mixes make it a genre that people either enjoy or hate.
In a lot of ways, Witch House's shoegaze stylings make it sound similar to a slightly more upbeat form of Vaporwave mixed in with EDM and EBM influences. Simply put, this is one of those music genres that you have to listen to in order to understand. Once you understand it, you'll love it.
Good artists to check out in this genre include Chvrn, Saudade, and King Plague.
Perhaps one of the oldest genres to stay underground for its entire existence, Happy Hardcore is a form of dance music that's completely and totally focused on being upbeat. Funny lyrics, overly sappy songs about love, helium pitched voices, and hardstyle beat kicks are what make this genre unmistakable.
Lately, this genre has become more or less known as Nightcore on the internet - and that's totally a cool name. Even though the Nightcore name may sound badass, make no mistake about it; this music will make you feel like hugging a Care Bear.
This, and its more popular cousin, Chiptune, are favorites among anime geeks. Favorite picks among Nightcore fans include S3rl, Hixxy, and Caramell.
bands
list
playlist
pop culture
About the author
Ossiana Tepfenhart is a writer based out of New Jersey. This is her work account. She loves gifts and tips, so if you like something, tip her!
Reader insights
Be the first to share your insights about this piece.
Add your insights