NPR Tiny Desk Concert: A YouTube Channel For Music Discovery
Or stripped back radio favorites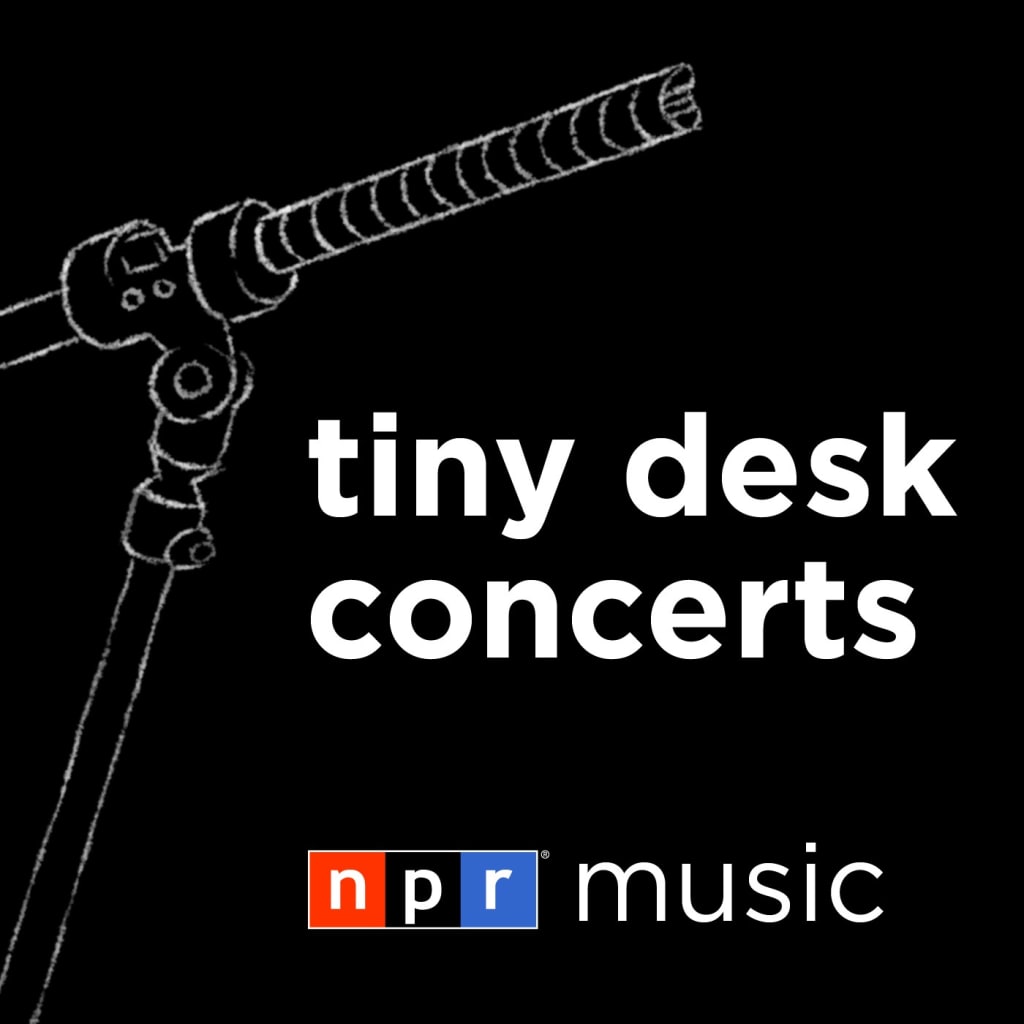 NPR Music Tiny Desk Concert Logo
It was about 5 years ago when I discovered a niche YouTube channel by NPR Music. This channel is called NPR Music Tiny Desk Concert where artists from all over the charts come and preform in a literal, tiny desk setting. These performances range from new artists to billboard toppers such as Paramore, Hozier, Tyler the Creator, Taylor Swift and Adele, to just name a few. These artists play a small set of 3-4 songs either acoustically or with a band. The first artist that lead me to Tiny Desk Concert was Matty Healy's performance for The 1975 about 6 years ago. Being a huge The 1975 fan, I discovered this acoustic set through their following and with my natural curiosity, I discovered a treasure chest of gold.
This small discovery lifted off and turned into the main talk between my friends and family. I showed all of them this channel of tiny desk performances and soon it was on every one of my friends watch list. We would sit around my best friend's TV and binge watch a bunch of different artists and their performances. It became an activity to do we constantly say to each other "Did you watch ____'s performance on Tiny Desk yet!?" It also became background music at little kickbacks we had.
Moreover, if you are looking for some good new music, I suggest to keep up with NPR Music's Tiny Desk Concert. They update weekly with new performances which keeps them in my radar. Due to their weekly updates, I discovered Australian artist Tash Sultana who performed on Tiny Desk Concert 2 years ago. Sultana's Tiny Desk Concert set pulled me in immediately and instantly got me in a trance. I showed every single person in my life and became a huge fan of her music. If you have not listened to this multi-talented Aussie get into her 'Flow State' I URGE you to give this Tiny Desk Concert a shot. I guaruntee it will leave you hooked.
Another discovery I found through NPR Music Tiny Desk Concert was a girl group called boygenius. This group consists of stand alone artists Lucy Dacus, Julien Baker and Phoebe Bridgers who all came together to create this band and they put out their self titled EP "boygenius." They successfully established themselves as solo artists which makes this band even better as they blend each of their own unique individual sounds and songwriting skills and into one nice cup of music. Each of the girls in the band has performed once, maybe even twice, as a solo artist on Tiny Desk Concert before coming together as boygenius. I recommend giving this heartfelt/dreamy music a chance because these women are brilliant and very talented. And come on, who doesnt love a good girl group?
Now, if I have sparked your interest and you have become curious and would like to see what this Tiny Desk Concert is all about, I recommend checking out some of the most recognizable artists performances and watch them do a stripped back version. Such as rapper Mac Miller who even incorporated live strings in his set. This performance of Mac Miller intrigued me because I saw a side of Mac Miller I have not seen before. In this intimate performance you really feel like you are sitting in the room with Mac Miller as he's just rapping effortlessly. I felt as if I was just a wallflower in his recording studio while watching this Tiny Desk performance.
All in all, if you take anything out of this article, it is that I hope you give NPR Music Tiny Desk Concert a try. Who knows, you may end up finding your new favorite musician or watch some popular artists do a stripped back version of their radio hits. Just do yourself a favor and take a quick scroll through their channel and click on whatever peaks your interest, you won't be disappointed.